You're coming to Germany and want to know what to visit with your kids? Creating a highlight list is quite impossible because what you will love here depends on the age and interests of your children. Germany has many great places and some children might prefer to play at the Wadden Sea more than to explore a theme park, some might rather like to climb through the Alps than going to a zoological garden or museum. Nevertheless these are the most important sites especially for children between the sea and the mountains: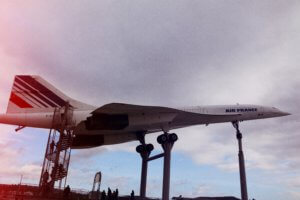 The Auto- und Technikmuseum at Sinsheim, Germany is a museum for cars, planes, railways and other technologies like that. It is located in and industrial zone close to the Sinsheim and belongs to the Technikmuseum at Speyer. They share some principles like that you are able to enter a lot of vehicles and look around inside. Read more…
Baumkronenpfad Hainich, Schönstedt

Baumkronenpfad, Hainich

The national park of Hainich in Thüringen, Germany offers old virgin forests. People get there for hiking but it gained another tourist magnet in 2005: A high metal path leading through the treetops. Two tracks with a length of 250 meters each are situated in the top and above the trees. It is much like the path in Bad Harzburg, Germany but also very different. Read more…

Bergwerk Rammelsberg, Goslar

Weltkulturerbe Rammelsberg, Goslar

The Rammelsberg is a mountain close to Goslar, Germany containing an ore mine that is a UNESCO world heritage site. It is important because at this place mining was done continuously for 1000 years until 1988. The legend says that a knight called Ramm stopped here with his horse and the horse scratched the ground and found the ore. Therefore the mountain has been named after the knight. Read more…

Biosphäre, Potsdam
The Biosphäre in Potsdam, Germany is a huge greenhouse with tropical plants, animals and tropical temperature. You see and learn much about tropical plants we all know (e.g. bananas, coffee, vanilla) and different animals. On the way you can enter a butterfly house and climb into a submarine where you will find some fishes. On top there is a nice coffee bar and another lake with koi carps. Wait here for the full hour to hear thunder, see flashes and tropical rain dropping on the lake. Read more…
Big horticultural shows like the Bundesgartenschau (BUGA) or Internationale Gartenausstellung (IGA) attract a lot of visitors, cost a lot of money and transform landscapes. If all goes well the areas become important parks and recreation areas for the locals and still attract tourists. That's the case concerning the Britzer Garten, the area of the Bundesgartenschau 1985 in western Berlin, Germany. Read more…
Riding a light railway train, especially when it is equipped with a steam engine, is a unique experience. It's a fascinating technology and I like watching the locomotive being refueled with water and I always enjoy watching the steam hovering through the air and the surrounding trees. A good opportunity to do this is the Brockenbahn in the Harz mountains. Read more…
Carl-Zeiss-Planetarium, Jena
The planetarium of Jena, Germany is named after the famous physicist Carl Zeiss and located close to the city center, next to the botanical garden. It is the worlds oldest planetarium dating back to 1926. Planets and stars are projected onto the inner side of a huge dome. Read more…
Children love trains and it is therefore no secret hint that the railway museum of Deutsche Bahn in Nürnberg, Germany is a good place to visit. Additional exhibitions of the museum can be found in Koblenz and Halle (Saale). The museum was opened in 1899 and is also known as the Verkehrsmuseum Nürnberg. The building also includes the Museum für Kommunikation (museum of communication). Read more…
The Deutsches Museum in München, Germany (official name: Deutsches Museum von Meisterwerken der Naturwissenschaft und Technik) is a vast technology museum located on the museum island south-east of the city center. It has been opened in 1925 and attracts 1.5 million visitors a year. It is the biggest natural science and technology museum of the world and you can roam the 28.000 exhibits for hours and days. Read more…
Deutsches Technikmuseum, Berlin
The Deutsches Technikmuseum in Berlin, Germany is a vast technology museum close to the station "Gleisdreieck" – it can be best accessed via subway. It consists of different buildings: the entrance building with a plane ("Rosinenbomber") is connected to the main building, a park and two engine sheds. Some meters away you'll find the Science Center Spectrum and additional smaller buildings. The ticket is valid for all of them. Read more…
A good activity for a rainy day is to visit one or two museums in Friedrichshafen, Germany. What one doesn't expect if he's not well prepared is that the region has a strong connection to aviation. Important airships have been built here at the shore of Lake Constance and can be seen at the Zeppelin museum. Read more…
The Familienpark Sottrum is a theme park located in Sottrum, belonging to Holle, close to Hildesheim, Germany. It is special as it doesn't contain any electric devices (apart from two air pumps for inflatable jumpers). On 18 hectares you can find different theme locations and paths – from water playgrounds to floats and climbing walls. Read more…
The Fichtelbergbahn is a narrow-gauge railway (750 mm) operated with steam engines that transports passengers from Cranzahl, Germany to the Kurort Oberwiesenthal – the highest city in Germany. From there you can get by a teleferic or a chairlift to the 1210 meters high Fichtelberg. Read more…
If you've got no time or money for travelling around the globe – try the Klimahaus in Bremerhaven, Germany. It is a museum located in a futuristic building within the Havenwelten complex educating about the impact of humans on the planet. It was opened in 2009 by the Irish musician Bob Geldof. The biggest section is a journey along the 8th degree of longitude east, the other two areas are called perspectives and chances. Here you can for example learn how to reduce your personal carbon footprint. Read more…
Legoland Deutschland is a theme park in Günzburg, Germany close to Ulm. It was opened in 2002 and is one of the seven LEGO-themed parks around the world. People from northern Germany normally visit the first Legoland in Billund, Danmark – but as we where on vacation in München, Germany the German location was only 1.5 hours by car away. Read more…
The Miniatur-Wunderland in Hamburg, Germany is world's largest miniature railway and one of the most famous sights in Germany. It is located within the Speicherstadt – the old goods storage – close to the harbour and the new Elbphilharmonie. The miniature world is still growing but it already covers 1500 m² and more then 1000 trains are running here. Read more…
Modellbahnausstellung, Wiehe
Miniature railways are a children's dream and always create happiness. One of the biggest I've seen so far can be found in Wiehe in Eastern Germany, close to Sangerhausen and the A38. It offers 12.000 m² of miniature railway exhibition. It starts with a landscape of the federal state of Thüringen and the route then leads throughout Germany, Europe and the World (with a focus on the United States). Read more…
The Science Center phaeno is located close to the main railway station of Wolfsburg, Germany. It is a giant playground in a crazy building designed by the architect Zaha Hadid. It has been opened in the year 2005 and contains more then 350 experiments you can do – mostly on your own. Read more…
The Universum is an interactive science museum in Bremen, Germany. It was opened in the year 2000 and offers 250 interactive items on 4000 square meters. The three areas of the exhibition are nature, human, and technology. Attached you'll find an outdoor area with different items and a tower to climb up. Read more…
In my youth it was impossible to go by car through Lower Saxony and not to here the radio advertisement for the "Vogelpark Walsrode" with its iconic jingle. But we never went to the biggest bird park in the world in the Lüneburg Heath, located near Walsrode, Germany. Now was the time for that and the park created in 1962 is definitely worth a visit, even though you will find some deterioration here and there. Read more…
If you speak about Wuppertal, Germany with a typical German he won't have too much in mind concerning this city. Maybe he knows the strange joke called "Der Lottogewinner" by Loriot (also called Vicco von Bülow), ending with a confused pensioner thinking that his daughter will open up a mens fashion boutique together with the pope in Wuppertal. Most probably he will only know about the iconic suspension railway leading through the town. Read more…
Schmetterlingshaus & egapark, Erfurt
The egapark in Erfurt, Germany is a landscape and garden park with some special features. It is 36 hectare large and has been built on the ground of an old castle and fortification. It was opened in 1950 with a first horticultural show and from 1961 on the Internationale Gartenbauausstellung (iga), an international garden show of the socialist states was located here. Read more…
Chocolate is a very much beloved sweetie and it is therefore no wonder that there is a chocolate museum, located on a peninsula in Köln, Germany. In fact the Imhoff-Schokoladenmuseum is with 650.000 visitors each year the most visited museum of Köln and one of the ten most visited museums in Germany. Read more…
The Serengeti-Park at Hodenhagen, Germany is well known. If you grew up at Lower Saxony and your parents listened to the radio you know this place – because of its advertisement which is a catchy tune. Main feature is a safari through different zones of the world with the respective animals that you can do in your own car. Read more…
The Technikmuseum is a technology museum with branches in Sinsheim and Speyer, Germany. You can take a look at old planes, cars, trains, ships, a submarine and a space ship. Most of these vehicles are arranged in a way that you can climb into them and explore them. Read more…
Not far from Hann. Münden and Göttingen you can find the Sababurg, an ancient castle from the year 1334. It is named "Dornröschenschloss" after the famous tales of the Brothers Grimm. In fact, most people visit this place for the zoological garden close by. Read more…
It is said that the "Erlebnis-Zoo" in Hannover, Germany is the best zoological garden in Germany – and I would support this ranking. But to enter this place you'll first have to have a lot of money; the entrance fees are pretty high – already for small children. For the inhabitants of Hannover better priced seasonal tickets seem to make this an option for more frequent children's entertainment. Read more…
The "Zoologischer Garten Berlin" is the oldest zoological garden in Germany. Martin Hinrich Lichtenstein, zoologist of the Friedrich-Wilhelms-Universität Berlin (today: Humboldt-Universität zu Berlin) persuaded king Frederick William IV of Prussia in 1841 to give money and land for a zoological garden. Today 18.000 animals of 1.400 species are living there. Read more…
Zoologischer Garten, Köln
The zoological garden of Köln, Germany dates back to the year 1860 and is therefore the third oldest zoo in Germany. It is 20 hectares large and to see everything you have to walk long distances. What I liked is the round trip that ensures that you miss no species. The Kölner Zoo is visited by 1.7 million persons each year. Read more…
Loading map...