The fifteenth version of the contemporary art exhibition documenta happened in Kassel from June 18th to September 25th, 2022. It was curated by ruangrupa, an Indonesian artist collective that applied the principle of lumbung, the Indonesian tradition of a collectively used rice barn.
The locations of documenta fifteen did split into four areas: Mitte (at the city center with the classic locations), Fulda (life along the river), Nordstadt (student and migrant shaped quarter), Bettenhausen (developing quarter on the 'other side' of the river). The following places have been part of the art exhibition (personal favorites – in addition to the mandatory Fridericianum and Friedrichsplatz – are highlighted in bold):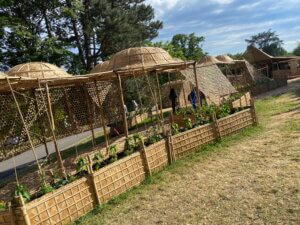 Mitte
C&A Façade, Obere Königsstraße 35 (small banner of Taring Pandi)
documenta-Halle, Du-Ry-Straße 1 (redesign of the building, skateboard area, works on suppression of Cuban artists, nutrition policy; mixed usage)
Frankfurter Straße/Fünffensterstraße (underpass; sound installation and voice message recording)
Fridericianum, Friedrichsplatz 18 (central location, occupied by artists, shared resource with a wild mix of modern art)
Friedrichsplatz (colonialism; food market)
Gloria-Kino, Friedrich-Ebert-Straße 3 (film festival)
Grimmwelt Kassel, Weinbergstraße 21 (video installations and artworks made of everyday products)
Hessisches Landesmuseum, Brüder-Grimm-Platz 5 (video installation on the Turkish-Kurdish conflict; augmented reality sculpture)
Hotel Hessenland, Obere Königsstraße 22 (former hotel, sound and floor installation on decolonialisation of land)
KAZimKuba, Rainer-Dierichs-Platz 1 (a tribute to Jimmie Durham)
Museum for Sepulchral Culture, Weinbergstraße 25–2 (power and myths)
Museum of Natural History Ottoneum, Steinweg 2 (humans and nature, the cave)
Rainer-Dierichs-Platz (in front of Kassel Hauptbahnhof; continuously updated horizontal newspaper)
ruruHaus, Obere Königsstraße 43 (visitors center; artworks on bees and crypto currencies)
Stadtmuseum Kassel, Ständeplatz 16 (focusing refugees and queer people)
WH22, Werner-Hilpert-Straße 22 (special building architecture; works from Palestine, Trinidad and Tobago, Marrakesh; Vietnamese sauna, queer parties; beautiful garden and beer garden)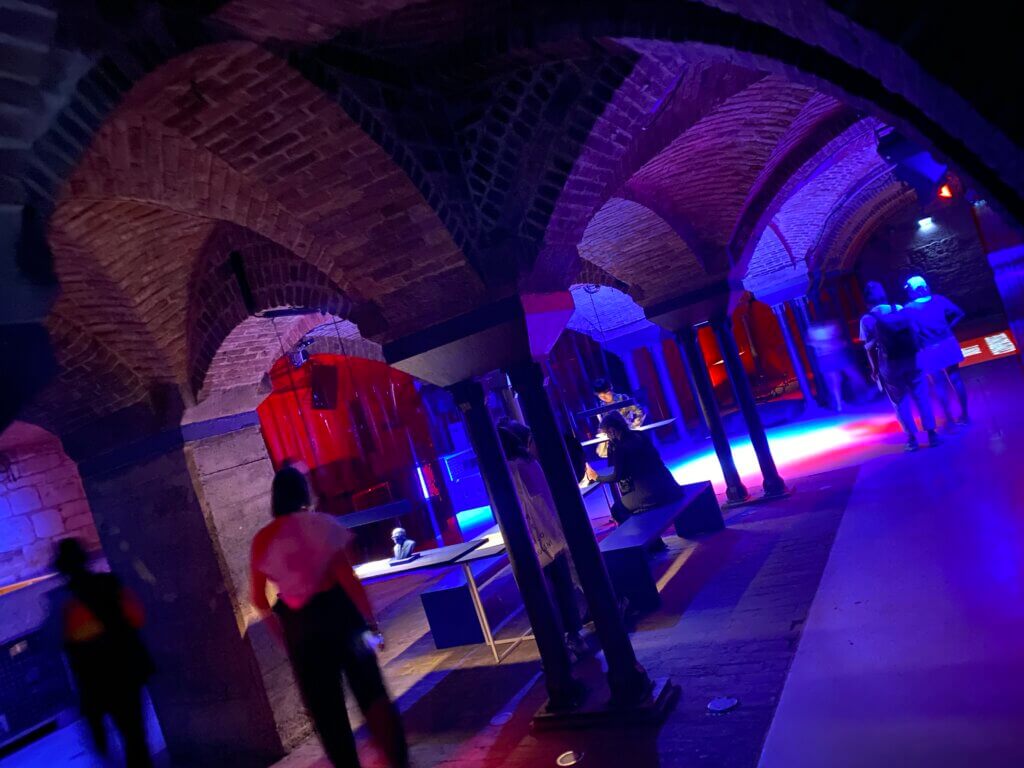 Fulda
Bootsverleih Ahoi, Blücherstraße 20/22 (swimming gardens, glas boat, Alles Treppe)
Greenhouse (Karlsaue), Auedamm 18 (environmental work using trunks and sound)
Hafenstraße 76 (common property, knowledge production, climate change)
Karlswiese (Karlsaue), An der Karlsaue (Return to sender: electronic scrap and textile waste; human technology and nature)
Compost heap (Karlsaue), Coordinates: 51.298472, 9.493083 (The Book of the Ten Thousand Things)
Rondell, Johann-Heugel-Weg (optic and acoustic installation on conditions in labour camps in Vietnam)
Walter-Lübcke-Brücke (water clock and carpet installation)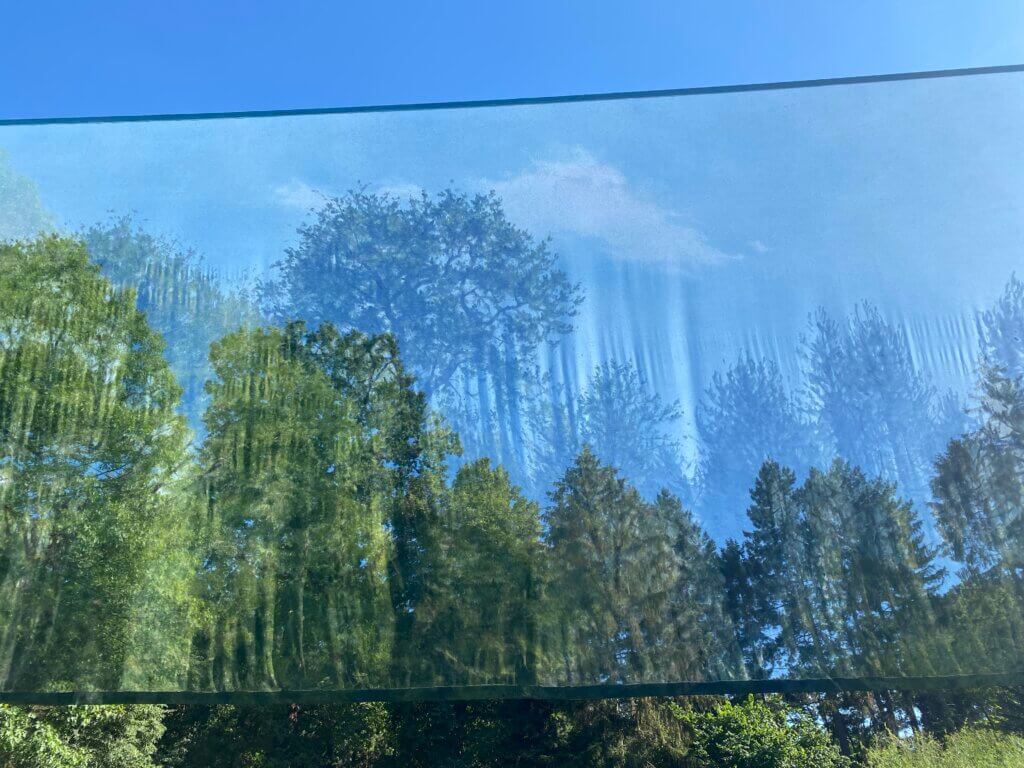 Nordstadt
Nordstadtpark (small stage on river Ahne; performances on water)
ook_visitorZentrum, Weserstraße 26 (workshops)
Trafohaus, Lutherstraße 2 (small stage)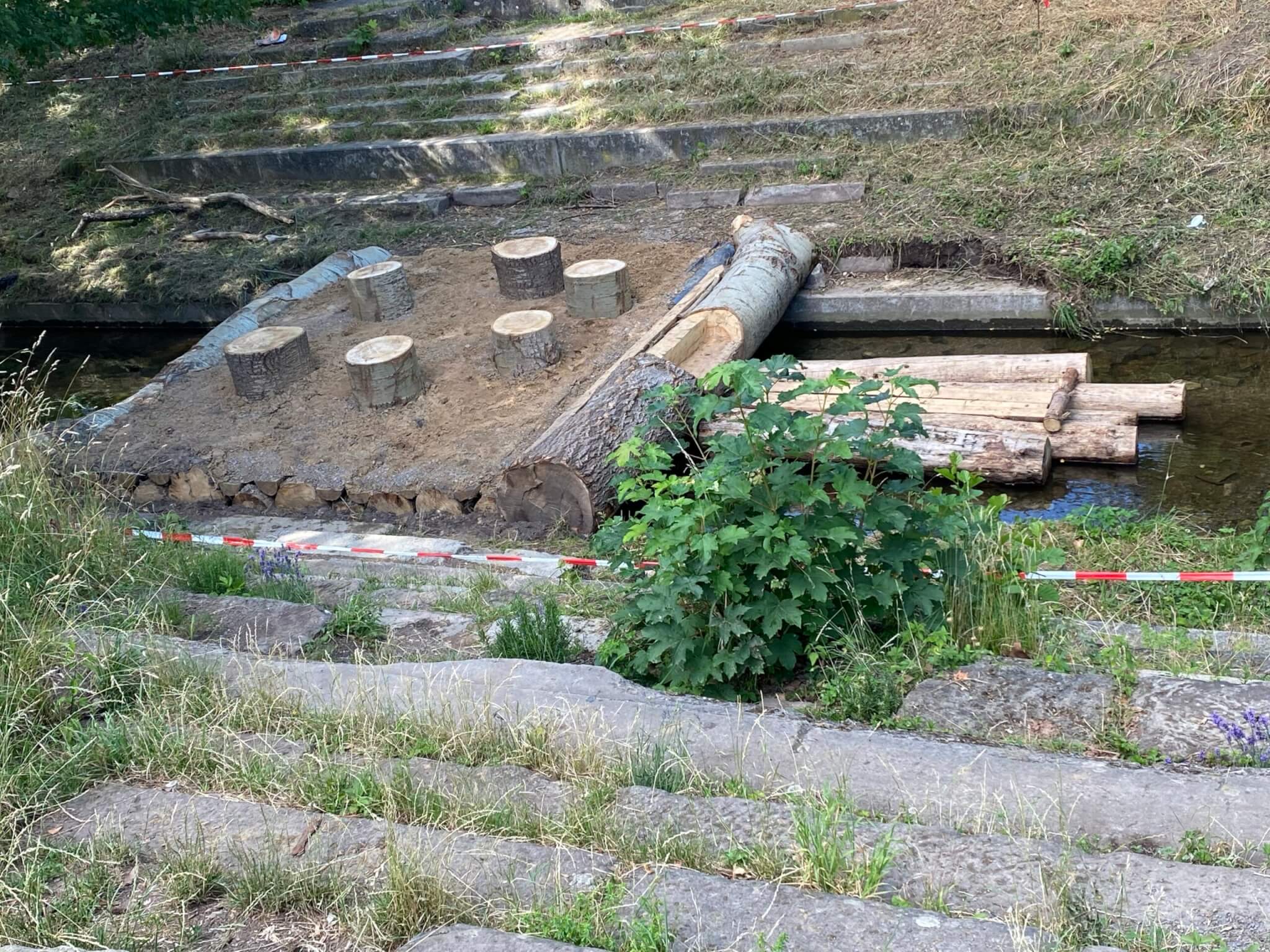 Bettenhausen
Hallenbad Ost, Leipziger Straße 99 (former indoor pool; archive of the working class)
Hübner areal, Agathofstraße 15 (traditions of Mali, refugees, stone installations)
Sandershaus / Haferkakaofabrik, Sandershäuser Str. 79 (meeting area; queer and feminist projects)
St. Kunigundis, Leipziger Str. 145 (mixed media using human bones in a desecrated church)
Platz der Deutschen Einheit (underpass; sound installation)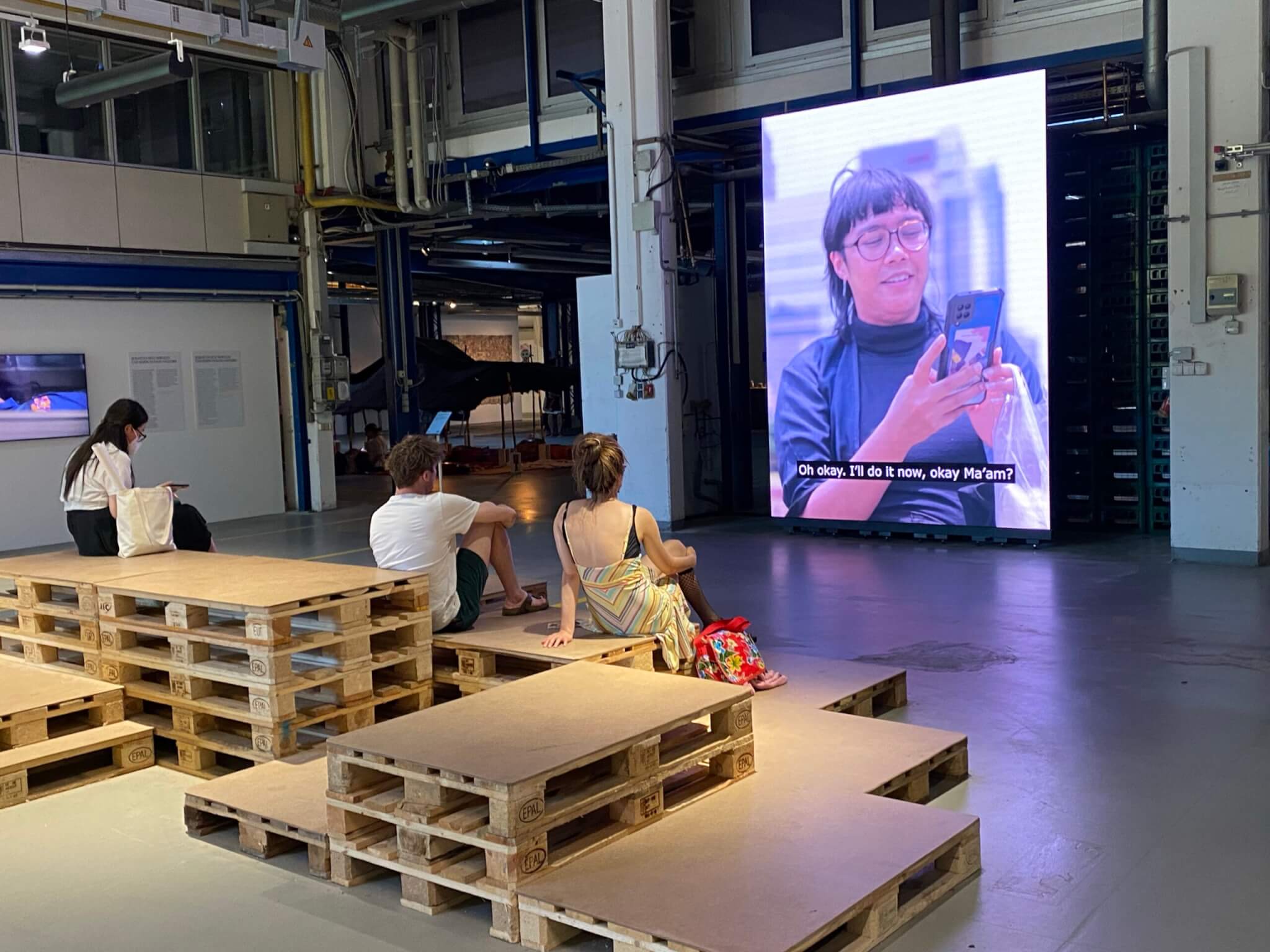 Partner projects at Göttingen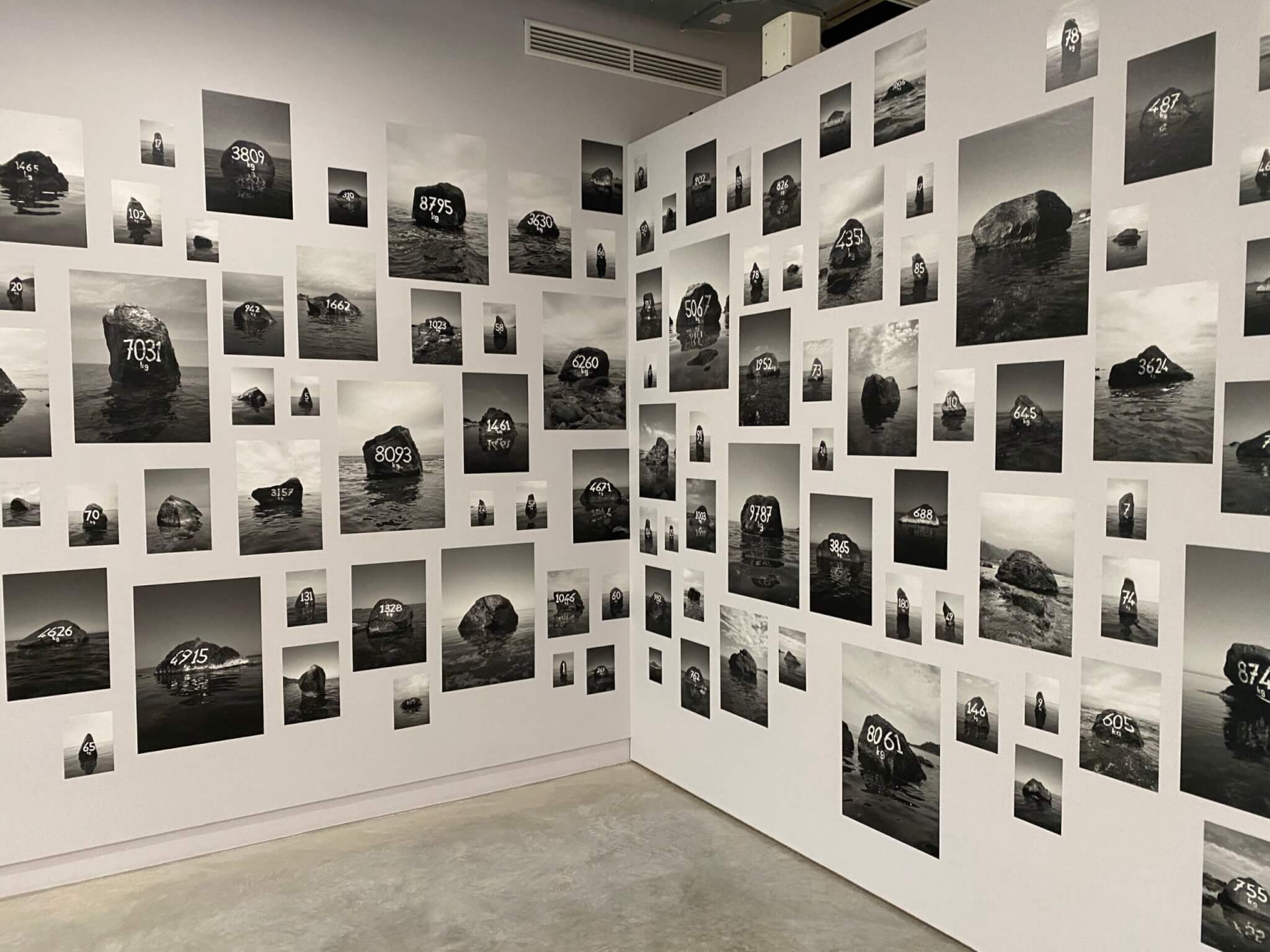 What was special about the documenta fifteen?
d15 was special because of the organization (in collectives) and the processes of curating and creating art. The focus was on sustainability and the collective usage of resources.
There was not one most important artwork that everyone has in mind (like with the Parthenon of Books at d14).
The concept was not to produce art, exhibit it and have lots of people have a look at it. If you wanted to experience documenta fifteen you needed to hang out at the exhibition, you needed to interact, debate and become part of the process.
Official publication media of documenta fifteen was Asphalt, a publication sold by homeless people that therefore don't need to beg for cash but have something to offer.
There was an official documenta beer brewed by the Hütt brewery at Rengershausen (belonging to Baunatal). It was available with and without alcohol; it used organic ingredients, recycled material and was packaged at a social institution. documenta-labeled Gin and Vodka were also sold.
Controversy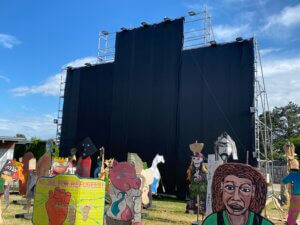 The organizing collective only invited artists from Palestine and not from Israel which is a major failure caused by their special way of curating the exhibition. After the exhibition began antisemitic details were found on a large work of Taring Padi from Indonesia at the Friedrichsplatz. It is 20 years old and arrived late due to necessary restoration works. The artist group declared that the work has to be understood in the context of the military dictatorship in Indonesia in 1965. It was first covered and later removed.
documenta fifteen
June 18th – September 25th, 2022
Kassel
Germany
Loading map...