Over the last decades cinemas have been facing a lot of concentration. Smaller ones are often lost and instead people visit larger multiplex movie theaters with the most modern technology, good catering, and most comfortable seats. But something gets lost if cinema would only mean multiplex cinemas. Fortunately, in Kassel smaller cinemas remained and one of them is the Gloria at the Ständeplatz, close to the city center.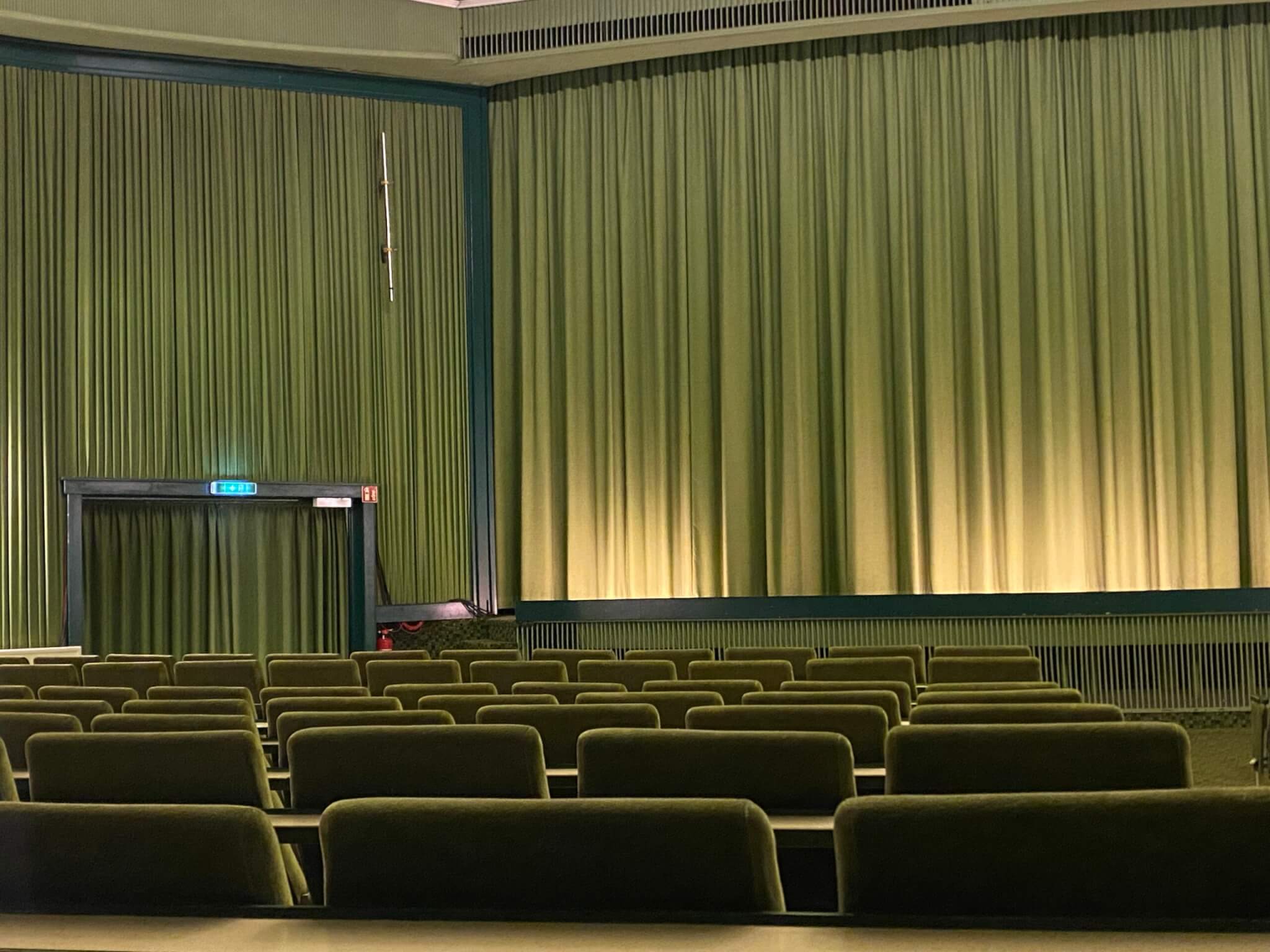 The Gloria was opened in 1954 and spreads the charm of the old days. It has only one room and the furniture looks a little bit like a lecture room of universities. They don't show the most modern blockbusters, for sure – but their program always includes interesting movies; it won't be the last time that I came by (in this case for Contra by Sönke Wortmann).
Other small cinemas at Kassel are the Bali at the Kulturbahnhof and the Filmladen at the city quarter Vorderer Westen. The famous cinema Kaskade at the Königsplatz (opened 1952 and famous for its design and water games) was closed in 2000. A lot of films (like Bel Ami, 9551) had their premiere there. The cinema has been converted into a supermarket for organic food; parts of the cinema can be seen through a transparent floor.
Gloria
Friedrich-Ebert-Straße 3
34117 Kassel
Germany
Loading map...