The Staatspark Karlsaue is public garden in baroque style at Kassel, Germany that has been created from the year 1568 on. It is part of the city but feels a bit separated as it is below the city level. At the northern end you will find the Orangerie with a museum, the Marmorbad, a restaurant and a giant bowling green in front. There you can find different statues and three main axes: in the east the Hirschgraben, in the west the Küchengraben and in the middle an alley leading to the Aueteich with the Schwaneninsel with a neoclassical temple.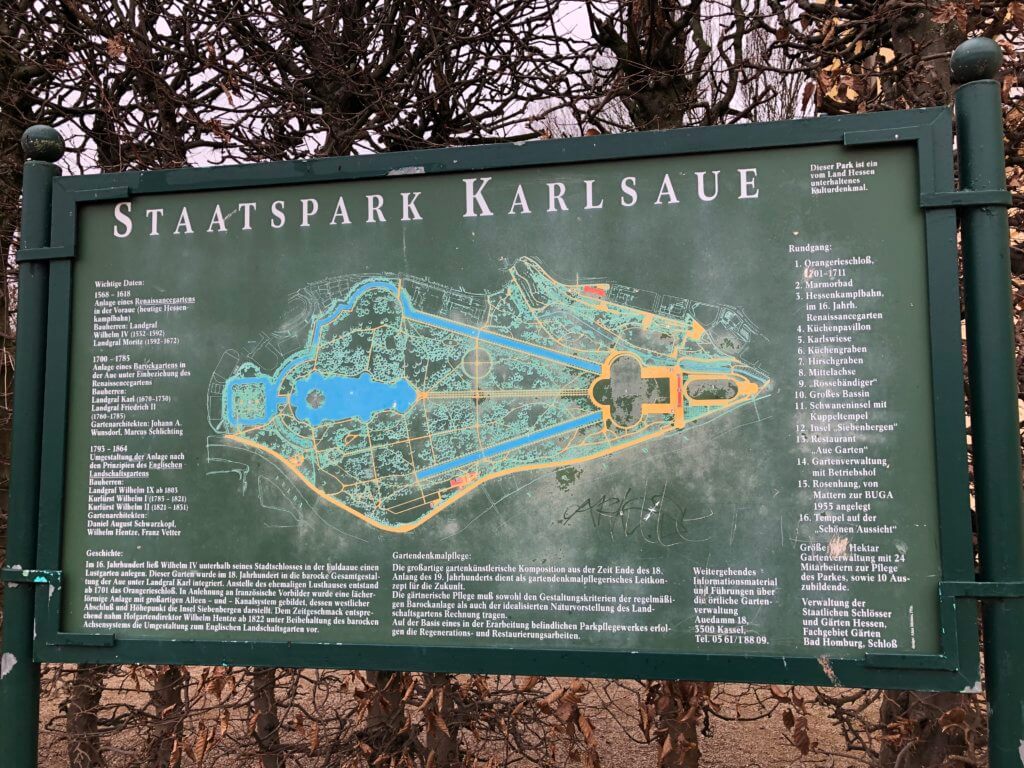 If you continue further to the southwest you can find the Blumeninsel Siebenbergen surrounded by the water of the Küchengraben. It is a vast garden and one of the largest urban recreation zones. Two Bundesgartenschauen (federal horticultural shows) were held here in 1955 and 1981. The latter also included the Fuldaaue. Throughout the Staatspark Karlsaue you can follow the 'Planetenwanderweg' which shows the distance of the planets in scale 1:495 million.
The Karlsaue is often used as a location for temporary documenta artworks. Most of them are removed afterwards but if they become popular among the citizens often fund-raising campaigns are initiated. Within the Karlsaue you can see three permanent works currently: the Spitzhacke, a giant pick-axe by Claes Oldenburg (1982), the Idee di Pietra, a tree with a granite stone by Giuseppe Penone (2012) and the Arkansas Black Apple tree by Jimmie Durham (2012).
Staatspark Karlsaue
Kassel
Germany
Loading map...