The Laserscape is a nice and modern artwork created for the documenta 6 art exhibition at Kassel, Germany in 1977. It was the first permanent laser artwork installed in a city worldwide. A green laser light connects the Zwehrenturm (the last remaining city gate of Kassel) near the Fridericianum with the Herkules monument, the Hessisches Landesmuseum and the Orangerie (where it is redirected into the Karlsaue). It can be seen every Saturday between dawn and 1 am.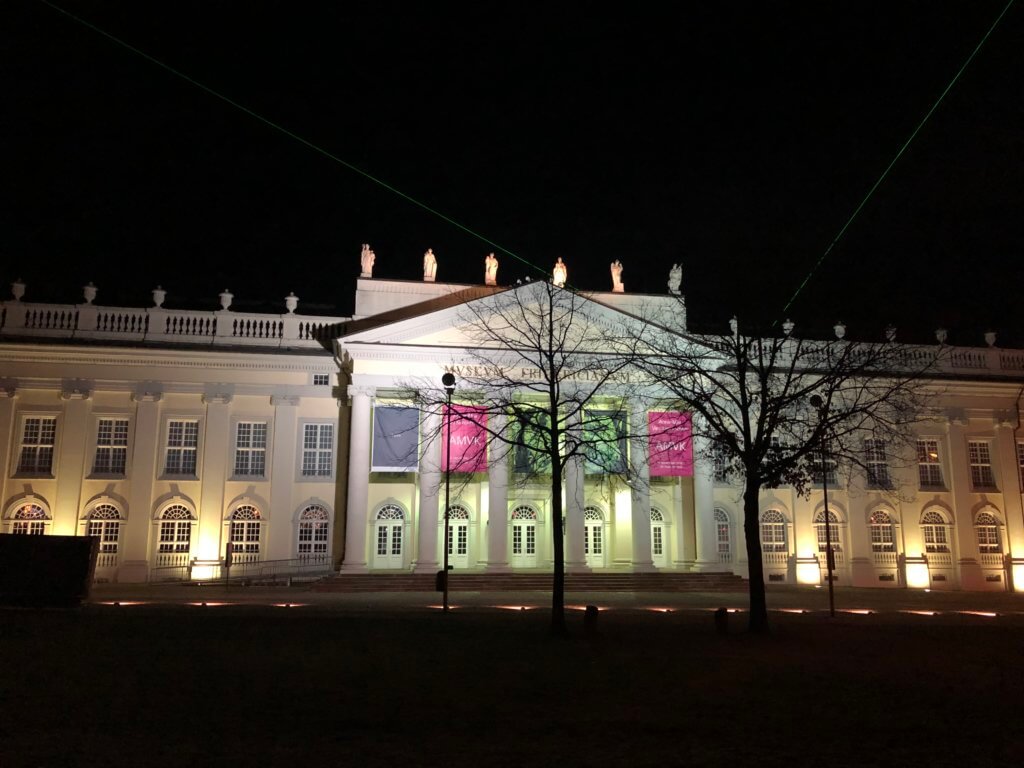 The artwork was realized by artist Horst Baumann from Düsseldorf, Germany and supported by engineer Peter Hertha. In the first version, there were red and green lights and at the Orangerie within the Karlsaue the laser light was split multiple times and sent along the historic structures of the Karlsaue – that is impossible with the current laser technology. For the future, it is planned to redirect the light sent to the Hessisches Landesmuseum along the historical axis of the Wilhelmshöher Allee to the Herkules.
Concerning the technology, there was a lot of change in between. Once the system was damaged by thieves, later the laser lost massively on intensity. And meanwhile, technology developed further on – the laser now only consumes 3 % of the energy it needed in 1977. In the year 2006 money was collected by selling every meter of the laser light between Fridericianum and Herkules for 10 Euros each. As the artwork is very popular at Kassel the money could be gathered fast.
Laserscape
Kassel
Germany
Loading map...