The orangery of Kassel, Germany was formerly only 400 meters away from the city palace. But this palace burned down in 1811 and only one tower remained that now hosts a popular beer garden in summer – the Rondell. Therefore the Orangerie is now the northern end of the Karlsaue garden. It was built from the year 1703 on in baroque style and was damaged massively by a British air raid in 1943.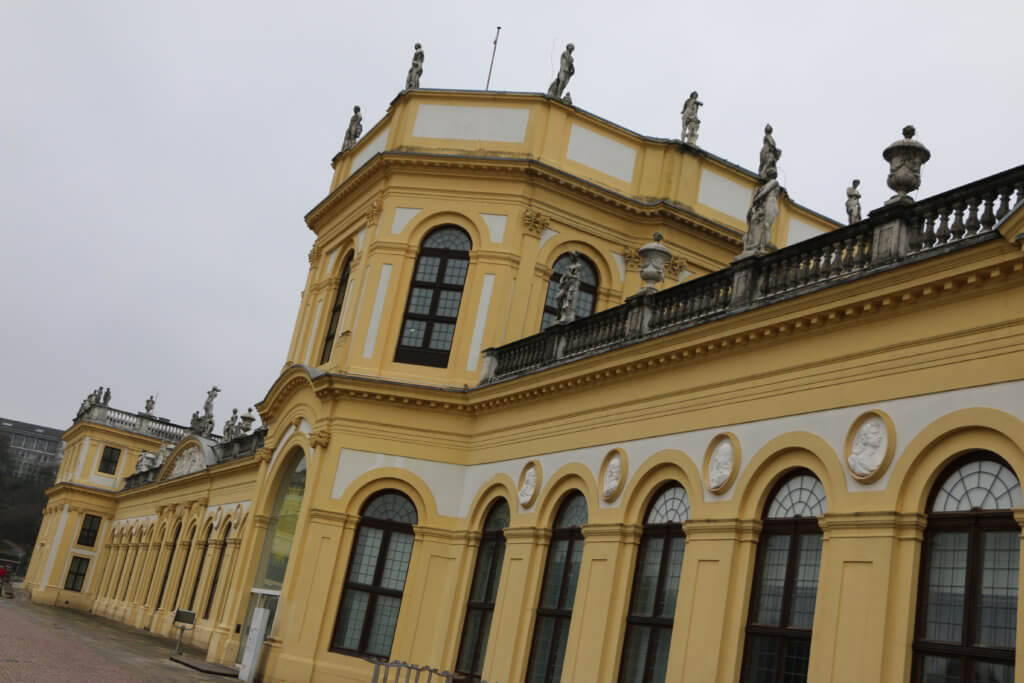 Within the Orangerie you can today find a restaurant, the Marmorbad (a very representative bathroom) and the 'APK' ('Astronomisch-Physikalisches Kabinett'), an exhibition astronomy, physics and a planetarium. It was used for the Bundesgartenschau and the documenta. In 1977 it became part of the Laserscape artwork and the laser light coming from the Zwehrenturm was split at the Orangerie and sent out into the Karlsaue. Later laser generations made it impossibile to split the light.
At the facade of the Orangerie you can see a large sun. It is not only there because this is the entrance to the astronomy museum – it is since 1996 also the starting point for the 'Planetenwanderweg', a path on which you can experience the distances between the planets. Currently the Orangerie isn't used as an orangery and not citrus plants can be found there. But the Museumslandschaft Hessen-Kassel (MHK) intends to correct this in the future.
Orangerie
Staatspark Karlsaue
Kassel
Germany
Loading map...