As children, we all created planes and ships by folding paper. Later in life, the ships were used to protect our hair while painting the ceiling. And maybe all of us have thought once in a while how it would be to travel within such a ship. The artist Anatol brought this idea onto another level: for the art exhibition documenta 6 in 1977, he built such a ship (from a stronger material than paper, of course) and travelled from Dangast, Germany, via the rivers Weser and Fulda to the exhibition opening in Kassel.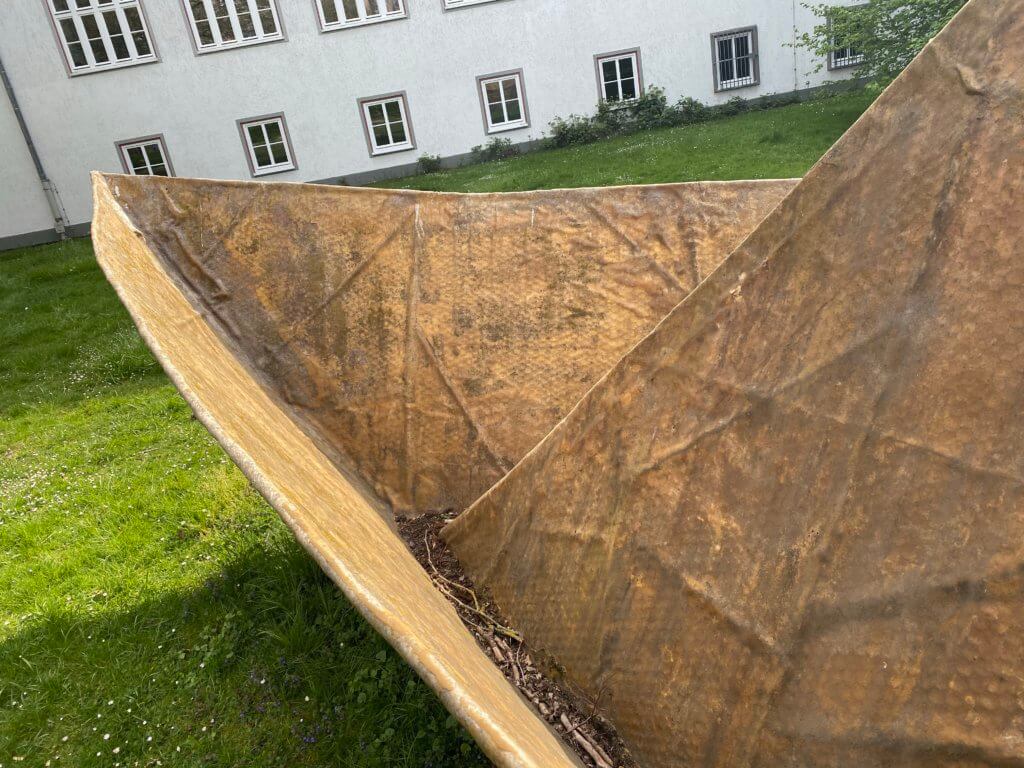 The ship was pulled by another boat and is named 'Traumschiff Tante Olga' – aunt Olga was his landlord at Dangast. Anatol (officially Karl-Heinz Herzfeld, born 1931) said that with his boat he wanted to bring the dreams of children to the city. The ship was placed in front of the orangery within the Karlsaue during the documenta 6 art exhibition. Later it was gifted to the Heinrich-Schütz-Schule and you can visit it in the garden of the school. You'll find it next to the Bundessozialgericht (federal social court) not far away from the railway station Kassel-Wilhelmshöhe.
Traumschiff Tante Olga
documenta 6 (1977)
Heinrich-Schütz-Schule
Graf-Bernadotte-Platz 5
34119 Kassel
Germany
Loading map...