The Gläserne Stadt (vitreous city) is a beautiful artwork that was hidden in the underground: it was created in 1968 by artist Dieter von Andrian for the one and only underground tramway stop of Kassel, Germany – located underneath the main railway station (Hauptbahnhof, now Kulturbahnhof). It is 14 meters long and 2.5 meters high and shows a detailed map of Kassel, from the Unterneustadt, the river Fulda and the Karlsaue up to the Bergpark. You can easily spot the Königsplatz and the Wilhelmshöher Allee as the main (but broken) axis through the city. The artwork is illuminated in the evening, and it is most beautiful to visit it in the evening hours.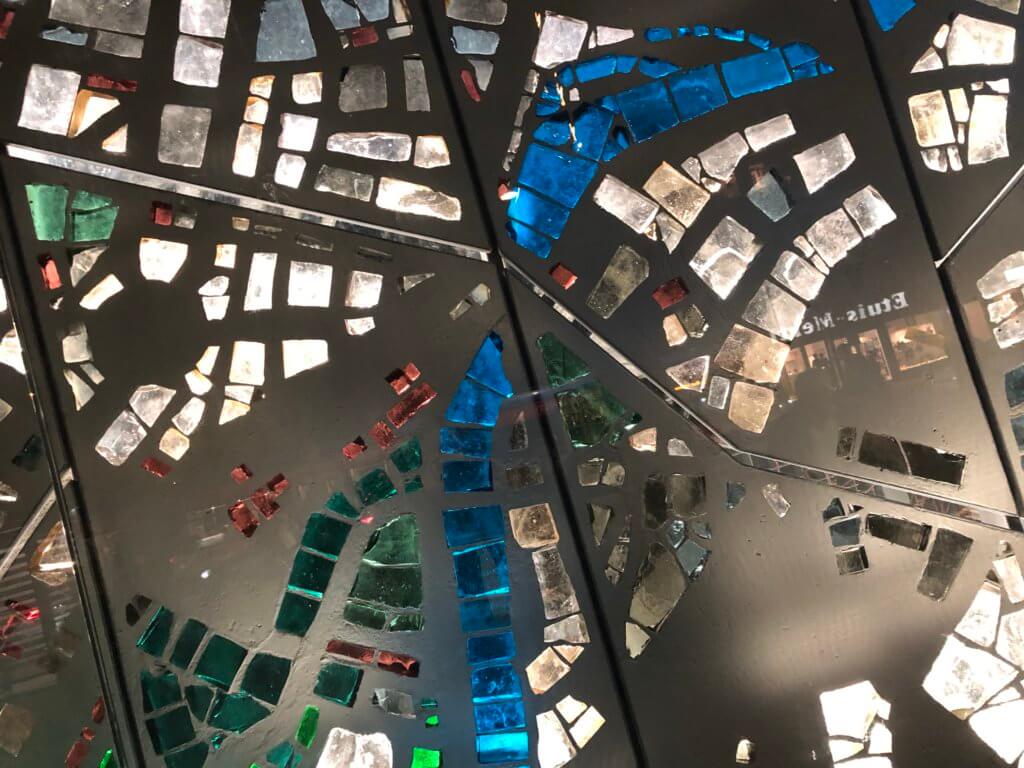 The underground tramway stop existed from 1968 until 2005. With the creation of Kassel-Wilhelmshöhe as a new high-speed train station, the former main railway station lost a lot of its traffic, and therefore the underground station wasn't needed anymore. The artwork remained inside and disappeared from the public. When the station was opened as a location of documenta 14 in 2017 many people could see it again – most probably this was the starting point for moving the artwork.
In 2019 the Gläserne Stadt has been taken from the underground station, refurbished and placed behind bullet-proof glass. You can find it in the Friedrich-Ebert-Straße and next to the party zone located there. Just leave the tramway at Annastraße and you can enjoy it directly next to the stop. Hopefully, it won't get vandalized…
Gläserne Stadt
Platz der 11 Frauen / Vorderer Westen
Friedrich-Ebert-Straße / tramway stop Annastraße
34119 Kassel
Germany
Loading map...