The highlight of the Bergpark Wilhelmshöhe at Kassel are the historic water features or water games. To show their power, the landgraves were even taming the elements and in this case controlling water: behind the Herkules monument, water is collected in large basins. At dedicated points in time it is floating down the hill without any electricity, creating sounds and fountains. This event happens every Wednesday, Sunday and on public holidays from May 1st to October 3rd.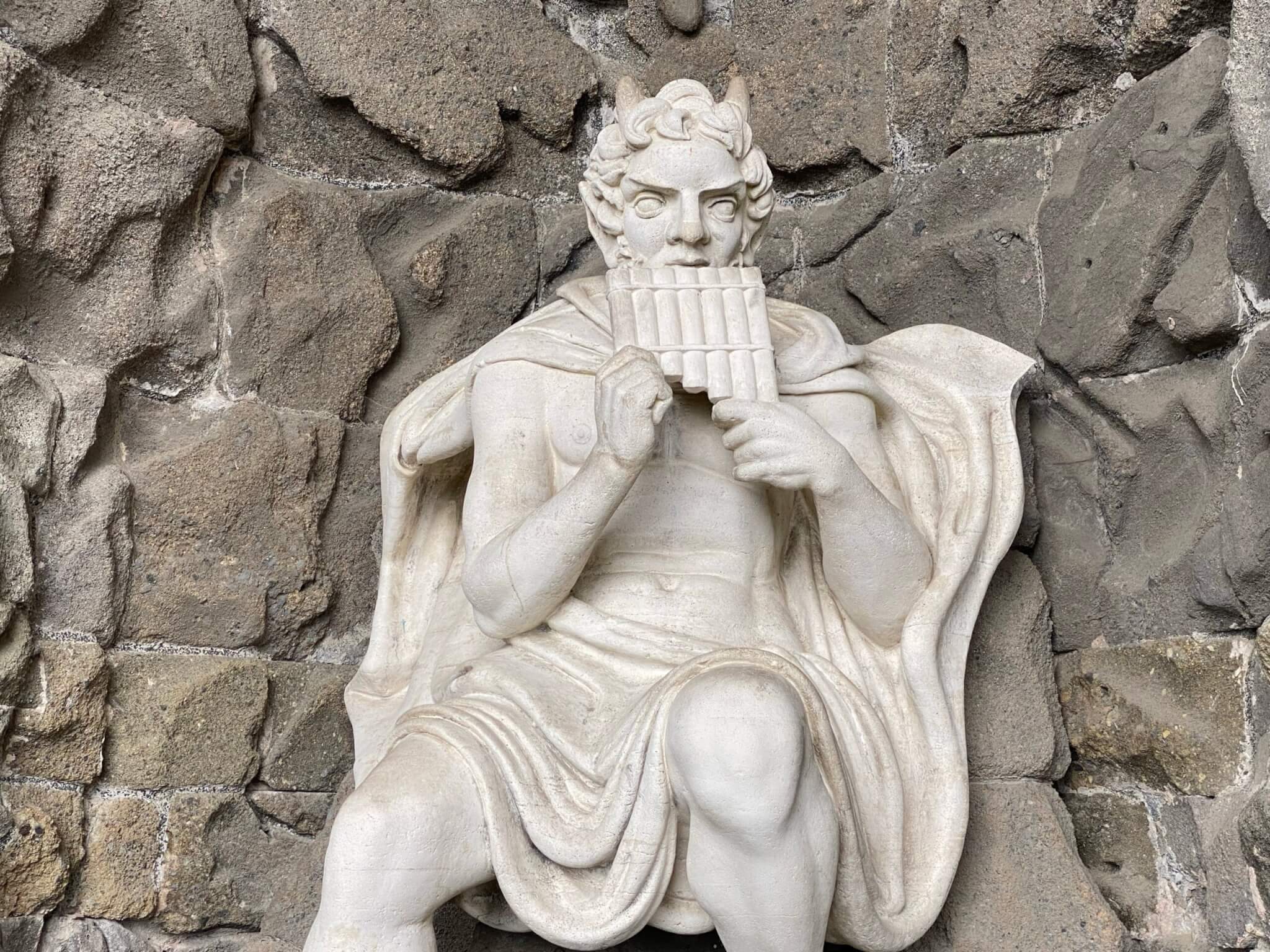 The 300 years old Wasserspiele are well-orchestrated which is impressive for such old technology. The schedule for the evening is published in advanced and there is a clear path through the mountain park that visitors walk. From the Herkules to the lake there is an altitude difference of around 200 meters. The first part consists of the large amount of steps belonging to the cascades, later some ways are well-paved, in some section the paths is rather uneven.
Sometimes the Wasserspiele are also offered after sundown, then called Beleuchtete Wasserspiele (illuminated water features). At the start visitors gather directly underneath the Herkules and wait for the water to run down the cascades. Then this large crowd moves on to the next places and waits for the water to arrive. In the end everybody is standing around the lake and waiting for the fountain to appear.
The schedule looks like this:
Geek sidenote: many people believe that it is one stream of water going from the Herkules monument down to the Lac. In fact, the water flowing over the cascades goes directly to the final fountain. A second source of water powers the waterfall, the devil's bridge and the aqueduct.
How to get to the Wasserspiele?
You can take tramway 1 to the lower part of the Bergpark – but then you need to walk up. If you want to start directly at the Herkules monument, you could get up by car and park there. Unfortunately, the car park there is always full and you need to pay a parking fee. The alternative is to take tramway 4 to Druseltal (which is the final stop), from there the buses 22 and 23 bring you fast to the visitors center behind the Herkules monument. Don't worry, the public transport company sends enough buses.
Wasserspiele
Bergpark Wilhelmshöhe
(UNESCO world heritage site)
Kassel
Germany
https://www.kassel.de/wasserspiele
Loading map...