The Steinhöfer Wasserfall at Kassel, Germany is an artificial waterfall and the second element of the water games at the Bergpark Wilhelmshöhe – after the cascades underneath the Herkules monument. It was finished in 1793 following plans of Karl Friedrich Steinhofer.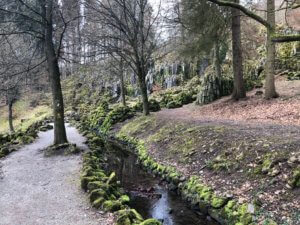 Behind the waterfall, there is a big artificial lake that stores the water until the next water games. It is filled with water from a mountain lake called Asch. When it is full, a small amount of water constantly falls down. During the water games, this becomes a much bigger and very impressive mass. The water then continues to the Teufelsbrücke and the Höllenteich.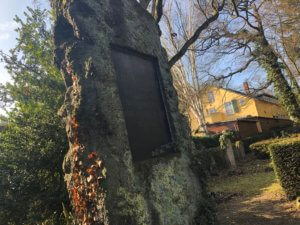 Within the artificial waterfall, there are some small bridges and narrow paths so that you're able to climb to the top and enjoy this element from different angles. In earlier days the waterfall was named Bergwasserfall or Waldwasserfall. Karl Friedrich Steinhofer wanted to be buried next to his waterfall – but his grave can be found on the tiny little cemetery close to the Mulang-Pagode.
Steinhöfer Wasserfall
Bergpark Wilhelmshöhe
Kassel
Germany
Loading map...