Visiting the European countries has never been so easy: Since 1989 you can find the Mini-Europe (within Bruparck) next to the Atomium. It exhibits well-known European places in scale 1:25 and a round-course leads you through the eighty cities sorted by country. The initial invest of ten million Euros was done by the royal family of Belgium. There couldn't be a better place for an exhibition of Europe than Bruxelles which also gives home to important institutions of the European Union.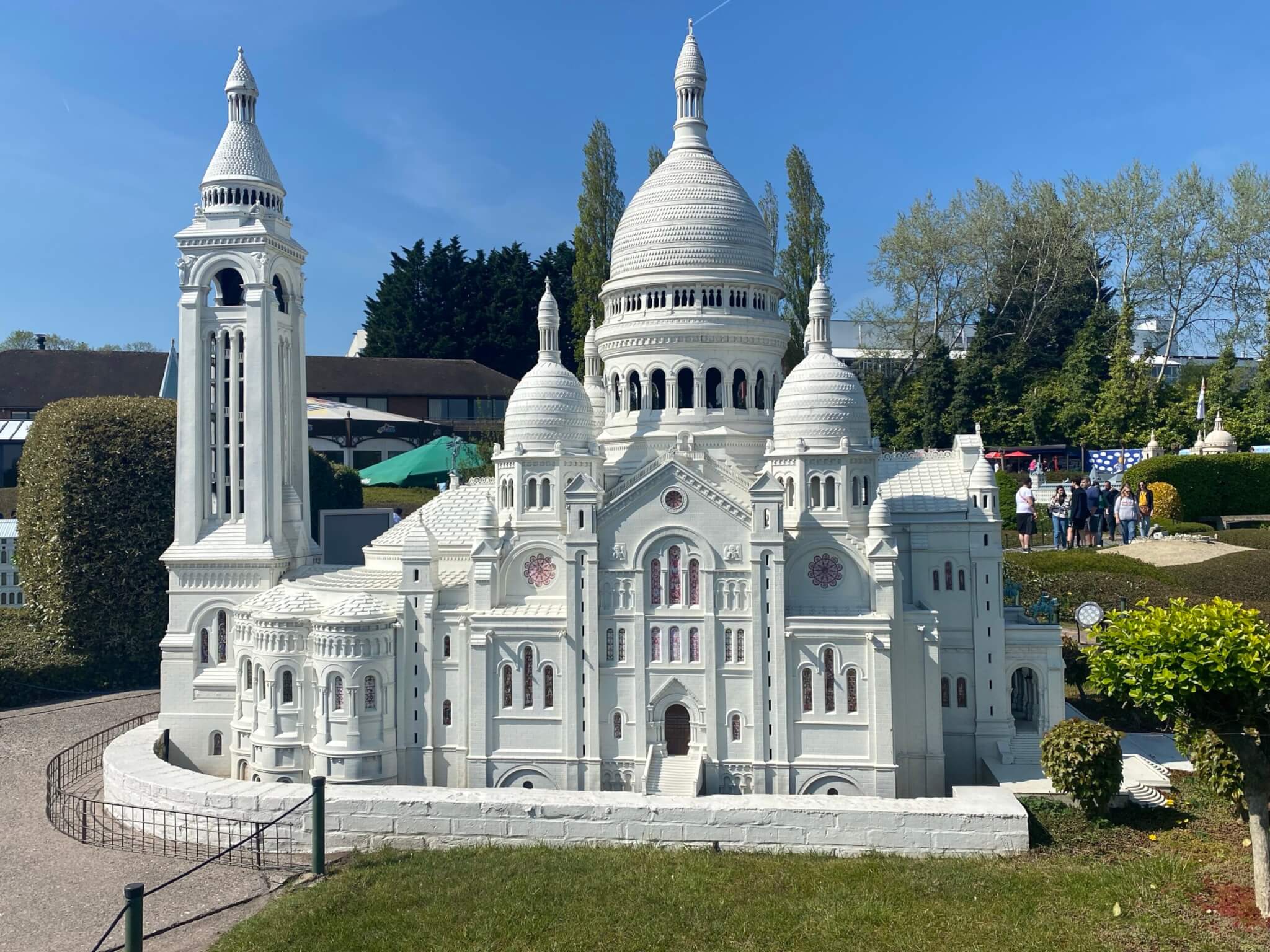 The shown places include also Nyhavn of København / Freedom monument of Rīga / Grote Markt of Bruxelles / Belfort in Bruges / Cutty Sark at London / Westminster / Tour Eiffel / Arc de Triomphe / Centre Georges Pompidou / Sacré Cœur de Montmartre / Torre de Belém / El Escorial / Mnajdra (Malta) / Fontana di Trevi / Vesuvio / Campanile di San Marco / Holstentor / Brandenburger Tor / Millenium tower of Magdeburg / Cathedral of Zagreb / Kourion (Cyprus) / Acropolis of Athens.
It is just a short but pleasant walk through Europe. At the end of the tour, you'll find an exhibition about the Euopean Union and a child-compatible self-service restaurant. And you can always enjoy good views on the Atomium which you'll find later in the background of many pictures. Similar parks are for example Madurodam at Den Haag, Minimundus at Klagenfurt and (focused only on one island) Sardegna in miniatura.
Mini-Europe
Bruparck
Av. du Football 1
1020 Bruxelles
Belgium

https://www.minieurope.com
Loading map...