The Atomium is next to the Manneken Pis one of the icons of the city of Bruxelles, Belgium. It depicts a basic arrangement of nine atoms (for example found in ferrum) standing on one edge. It was created for the world exhibition Expo 58 and a symbolizes the atomic age and the peaceful usage of nuclear power. The Atomium can be visited in two ways: in the upper atom there is a restaurant and a tour using four escalators and 147 steps shows you different (art) exhibitions and gives nice views from up above.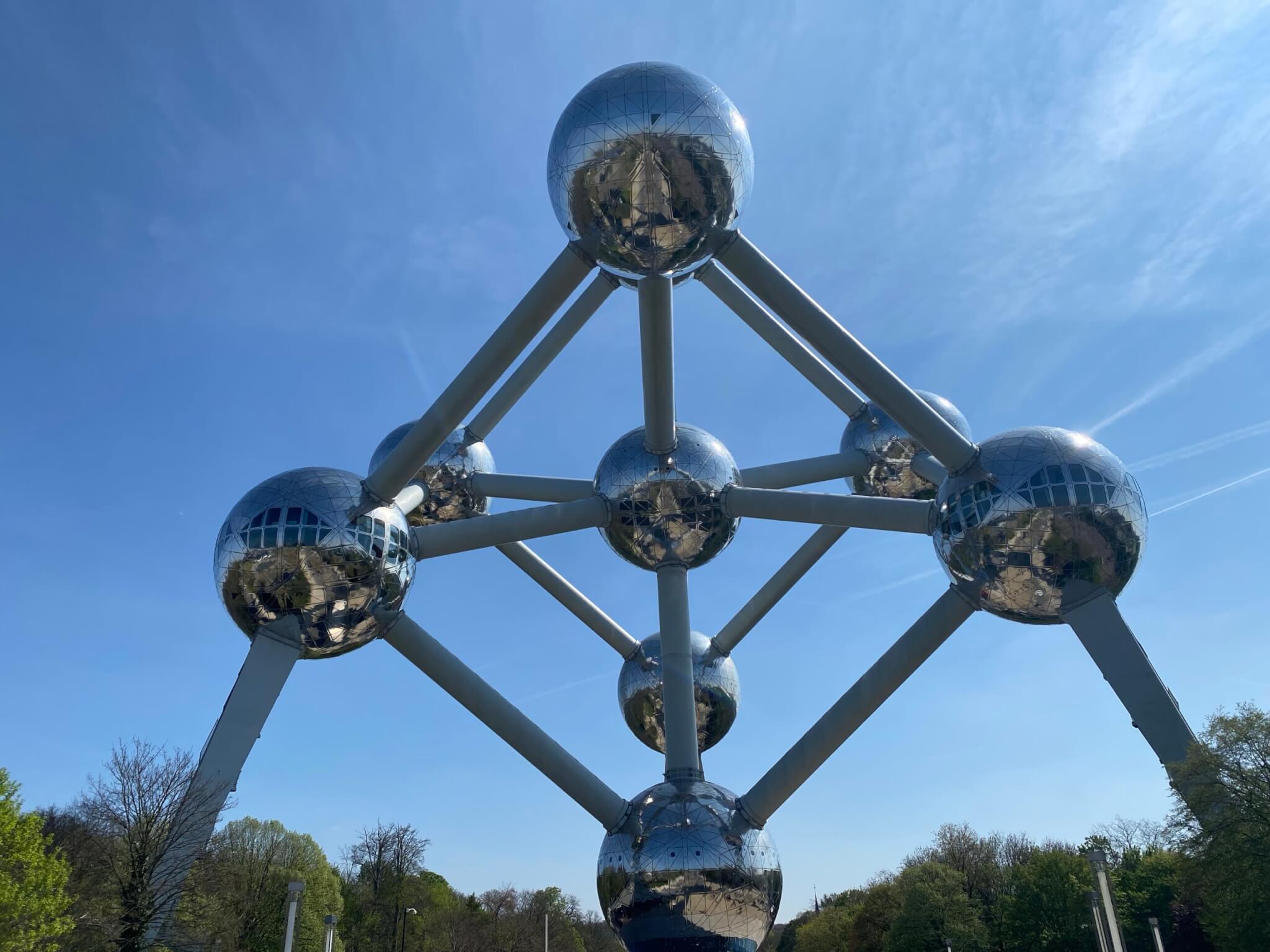 The Atomium is 102 meters high and weighing 2.500 tons. Every atom has a diameter auf 18 meters and after construction in 1958 it was renovated last in 2003 and 2006. The Expo 58 was held under the slogan 'Evaluation of the world for a more humane world' with more than 45 nations having separate pavillions on the site in Heysel north of Bruxelles. It was shapened by the competition between the Eastern and Western world.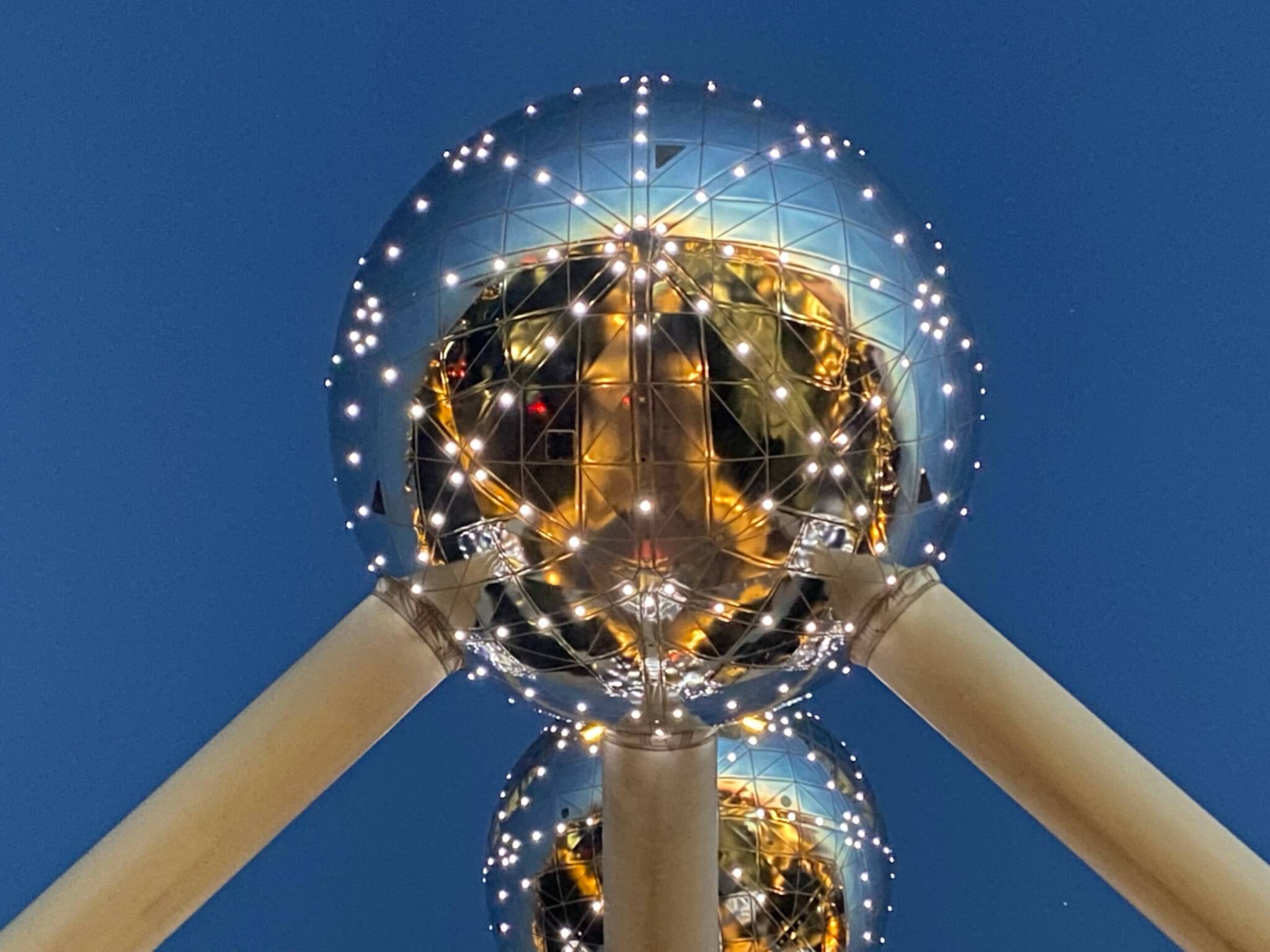 If you want to visit the Atomium you should buy a ticket in advance to skip the long ticket waiting queue. The BrusselsCard for example offers an option to buy such a ticket in advance. As the former Expo 58 area is further in the north you need to plan some travel time. Access is best by metro 6 stopping at Heysel – from there it is a convenient walk to the Atomium. If you're already there you might also consider a visit at Mini-Europe and the Design-Museum.
Atomium
Place de l'Atomium 1
1020 Bruxelles
Belgium
Loading map...