To me the most beautiful church in the world and the place to be on a Sunday morning if you are in Paris. The Basilique du Sacré Cœur is situated on the hill of Montmartre and is visible from most places in Paris, France. It has been built as a memorial to the lost war against Germany in 1870/71.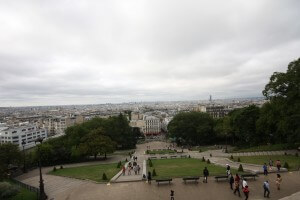 The white church has a huge golden mosaic behind the altar, fantastic domes and glas windows and you can find the arch angels under the roof. Be here when the first rays of sun fall through the windows! To get there take the metro to Anvers station, walk the small street close to the exit up the hill and then you can take the stairs or a funicular on the left of the park.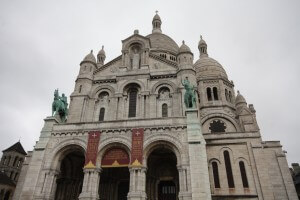 After visiting the church most tourists immediatly leave. This might be because there are no signs how to get to the wonderful center of Montmartre. If you are standing in front of the church watching at Paris, walk to the right. You will find lots of coffee bars, restaurants and artist's workshops. If you have some time left walk straight on to Cimetière de Montmartre.
Loading map...