Throughout Germany you can find a lot of old railway tracks that have been given up. Few of them get reactivated later, most of them get removed and are in best case converted to bicycle paths – a good option, as the low inclination makes cycling easy. In my region you can already find four of them: the Gartetalbahn once connecting Göttingen with Duderstadt could not be run economically; the Söhretalbahn east of Kassel wasn't needed anymore when there was no brown coal left to be transported.
And there are those tracks that were only needed because Germany once consisted of concurring states – like the old railway connecting Göttingen with Hann. Münden, the most southern harbor of the kingdom of Hannover. It was winding through the mountains on a difficult track because it was not allowed to pass the landgraviate of Hessen-Kassel. Today it is partially a bicycle path, and you can explore the wonderful Volkmarshäuser Tunnel left hidden in the forest.
The same reason led to the construction of the Carlsbahn which connected Hofgeismar-Hümme north of Kassel with Bad Karlshafen, the most northern port of Hesse. It was needed to avoid shipping goods via Hann. Münden which lead to high tolls that made this small city rich. The track was opened in 1848 and finally closed in 1986. On and next to this old track you'll now find a good route you should take by bicycle. You can discover old railway stations, a railway tunnel, old milestones, stonewalls with moss and fern, different castles along your way and the wonderful river Diemel next to it.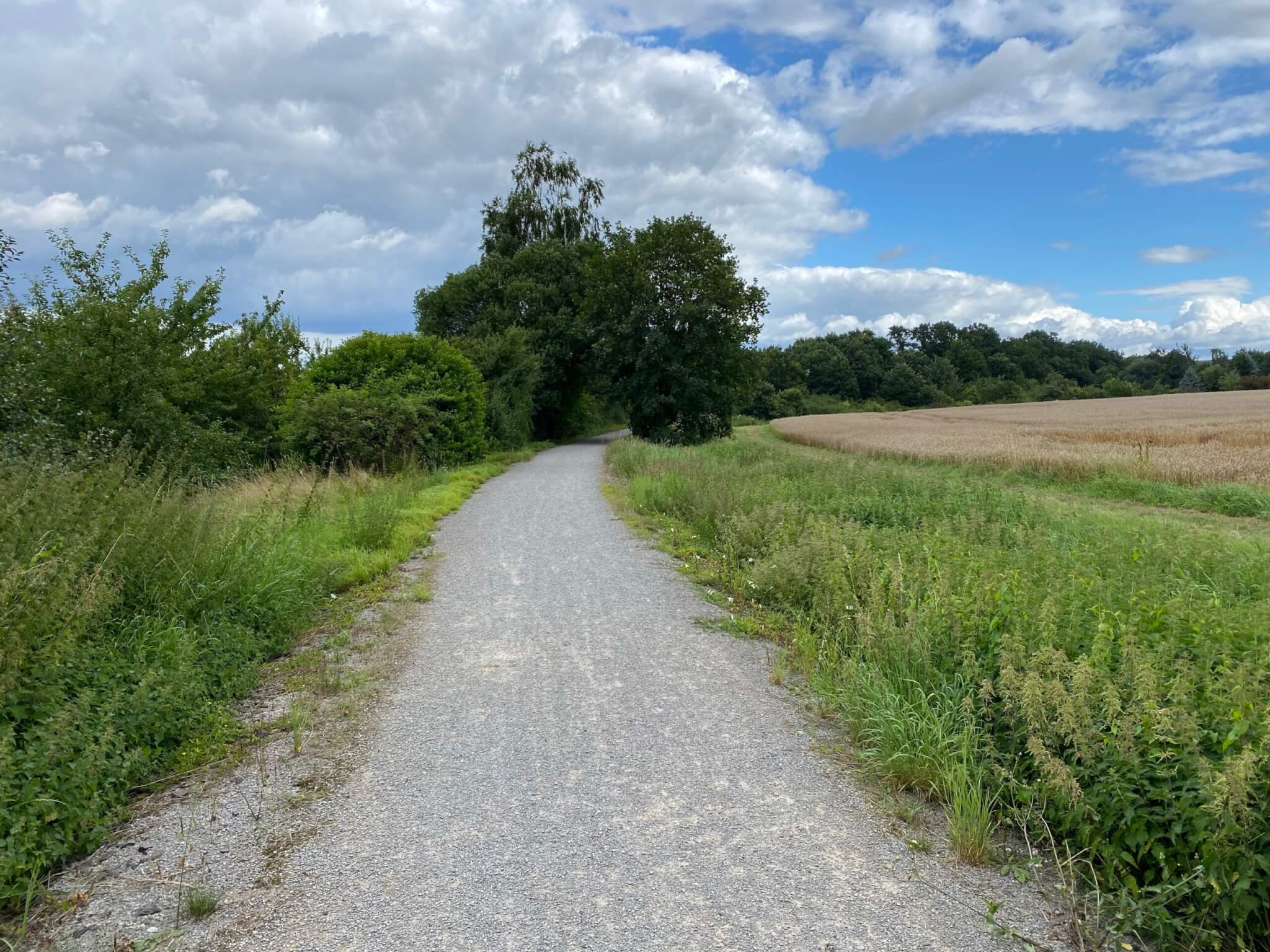 You can reach Hofgeismar-Hümme by RegioTram from Kassel easily. By bike you can then travel via Stemmen to Trendelburg where you will see the wonderful castle on top of a steep hill. When going along river Diemel you will then find a short ascent to the Deiseler Tunnel, a railway tunnel which is normally open between April and October – in winter times bats live there. I could unfortunately not pass it as the lighting system had been stolen and the tunnel was therefore closed.
Behind the tunnel you will find the stop Wülmarsen which invites you to stay longer: in the good coffee bar at the water castle or at the ostrich farm. When you continue your way, you'll pass the Krukenburg castle at Helmarshausen already belonging to Bad Karlshafen. That city was the final stop of the Carlsbahn and there you can enjoy the city once built by the Huguenots with its small harbor, a tower on the mountain above and the river Weser. The railway nowadays doesn't bring you back from there to Kassel, you can only take the train to Göttingen (from where you could go by another train back to Kassel). On the other hand, you can also cycle along river Weser up to Hann. Münden which is a longer trip but a genuinely nice one.
Carlsbahn
Hofgeismar-Hümme – Stemmen – Trendelburg – Wülmersen – Helmarshausen – Bad Karlshafen
Germany
Loading map...