If you look at satellite data of the area west of Göttingen, Germany, you can see some unusual slopes of trees. It is the track of the former railway connecting Göttingen to Kassel (Hannöversche Südbahn). via Dransfeld and Hann. Münden – a route that was suboptimal because of the very high inclination in a section called Dransfelder Rampe ('Dransfeld ramp'). It was nevertheless built because it was the only route from Göttingen to Hann. Münden without leaving the territory of the Kingdom of Hannover. The new route opened in 1876 switches between the German federal states Lower Saxony (formerly Kingdom of Hannover) and Hesse (formerly Kurfürstentum Hessen) several times.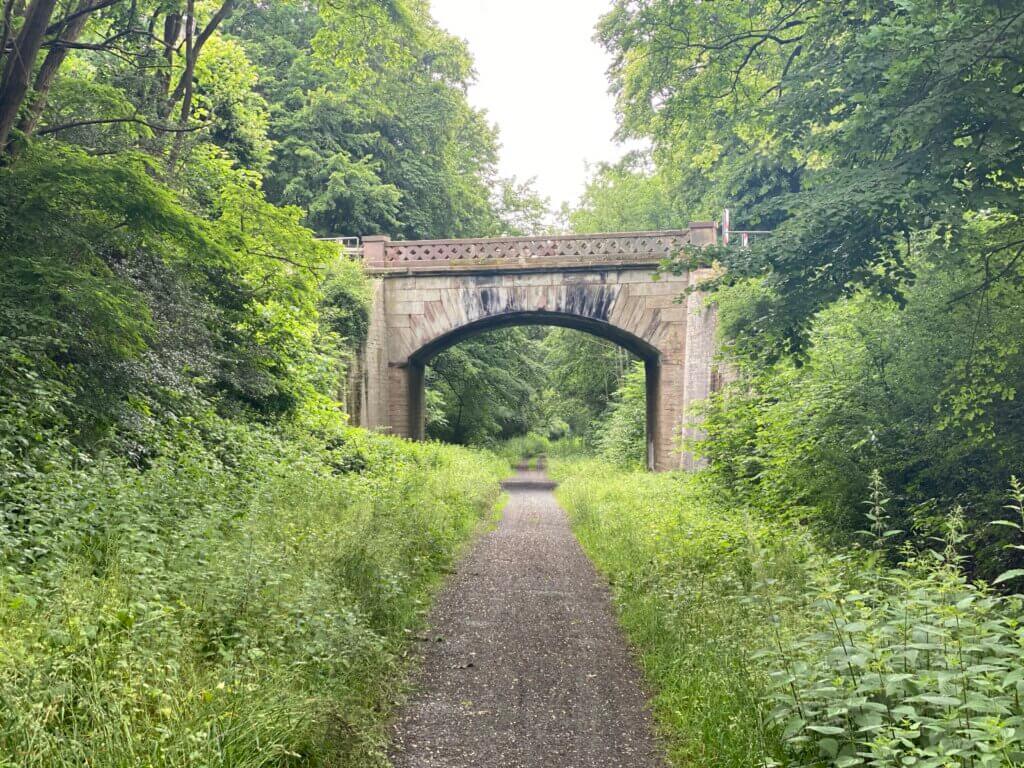 In some parts the old railway tracks have been converted to bicycle paths. You can experience this route best in three sections:
Scheden: a straight section leading through the forest. You can still see the crushed rock and there is an old signal along the way.
Dransfeld-Settmarshausen: the trees form something like a tunnel and the path is quite natural and getting a bit muddy after rain.
Groß Ellershausen: a long slope with an old bridge that still shows the remains of the smoke coming out of the railway engines – an additional tunnel was obviously added later.
If you enjoy playing a railway engine get to Volkmarshausen close to Hann. Münden: the Volkmarshäuser Tunnel is beautiful and you can walk through it. Even the railway stop is still existing – a real lost place.
Göttingen / Dransfeld / Hann. Münden
Germany
Loading map...