I went to Paris, France several times when I was a child. My parents were guiding tourist groups to the city and were a bit lost, not speaking French or even English. That's why I had to use my uprising language skills at the capital city of France.
I returned to Paris once in 2010 to rediscover the city on my own. And now I had the feeling that another trip would by necessary, mainly because of two reasons: (a) I never used the train à grande vitesse (TGV) and (b) I never arrived at the Musée d'Orsay while it was open. It was like a curse and for me being a fan of French Impressionism and Neo-Impressionism this situation wasn't acceptable.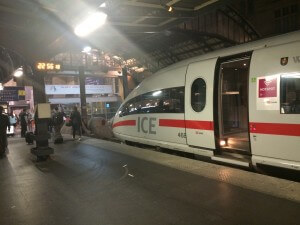 On a Friday evening I therefore went to Mannheim, Germany and caught an ICE train to Paris-Est. Fastly I fell asleep and only woke up when the lights of Paris became visible behind the windows of the train. What a great opportunity: getting on a German train directly to France; a real sign of French-German friendship.
Only few meters away from Gare de l'Est I checked in at Hotel Kuntz (www.hotelkuntz.com), a simple hotel with views on the railway tracks. From there it was easily possible to explore the city and to get back at night. As my personal goal was only to see the Musée d'Orsay, I asked some friends for their hints apart from the main sights – and compiled a pretty nice schedule out of it.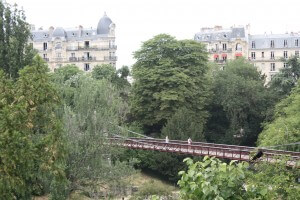 I really enjoyed not having to look at the top sights; no queueing up at Louvre, no waiting at the Tour Eiffel, no need to fight through Champs-Élysées. Maybe coming back after having seen everything important is the better way of travelling.
I started my tour at Notre Dame (at 8 am this is a peaceful place, you can't imagine if you arrive here later), walked to the Musée d'Orsay (a fantastic museum!), went over to Berthillon on Île Saint-Louis for a scoop of ice cream and then continued to the Parc des Buttes-Chaumont, for relaxing at the café Rosa Bonheur.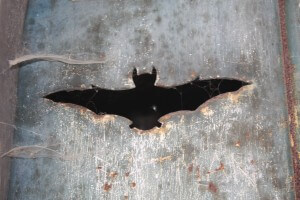 The Musée Picasso, Musée du quai Branly and touring through the Marais and Rue Oberkampf ended the day. Being in Paris on a Sunday morning calls for one thing: la Basilique du Sacré Cœur de Montmartre. You cannot omit seeing the sun floating through the windows of the most beautiful church in the world. From there I wandered through Montmartre (my favorite neighbourhood in Paris) to the Cimetière de Montmartre – a fantastic necropolis.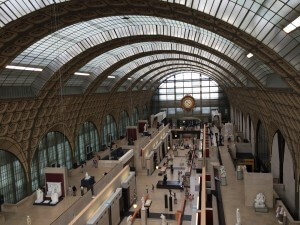 As I still had some time left I went to Place Charles de Gaulle to throw an eye on the Arc de Triomphe. But like when walking along Champ de Mars I again recognized that this is not my part of the city. I mean, Paris will never be my first choice – but there are beautiful places and neighbourhoods to visit. The main sights, crowded with tourists, are a kind of Disneyland. In some parts, Paris is a big museum and not a vivid city.
A last fast glimpse on Centre Georges-Pompidou in connection with a dish of wonderful falafel raised my mood. And going back by TGV was also quite nice, even if all trains were delayed.
Loading map...