I always enjoy riding my bike on old converted railway tracks: the inclination is limited, the infrastructure is often good, many tunnels and bridges are found on the way and you can typically discover remains of past railway times. One of these converted tracks can be found close to the Edersee in Northern Hesse: Between 1884 and 1917 a railway track was opened linking Wabern (Hesse) and Brilon-Wald (North Rhine-Westphalia). While the routes from Wabern to Bad Wildungen and from Korbach to Brilon-Wald are still in operation and served every two hours, the middle section from Korbach to Wega is out of service.
This section is called the Ederseebahn and most of it has been converted into a bicycle path: from Korbach to Edertal–Buhlen you can enjoy 26 kms with an elevation of just 2%, easy to ride for everyone. The tour starts at the Radknoten of Korbach, just 850 meters south of the railway station Korbach Süd. There you'll find a former railway engine, some signals and you can start your tour.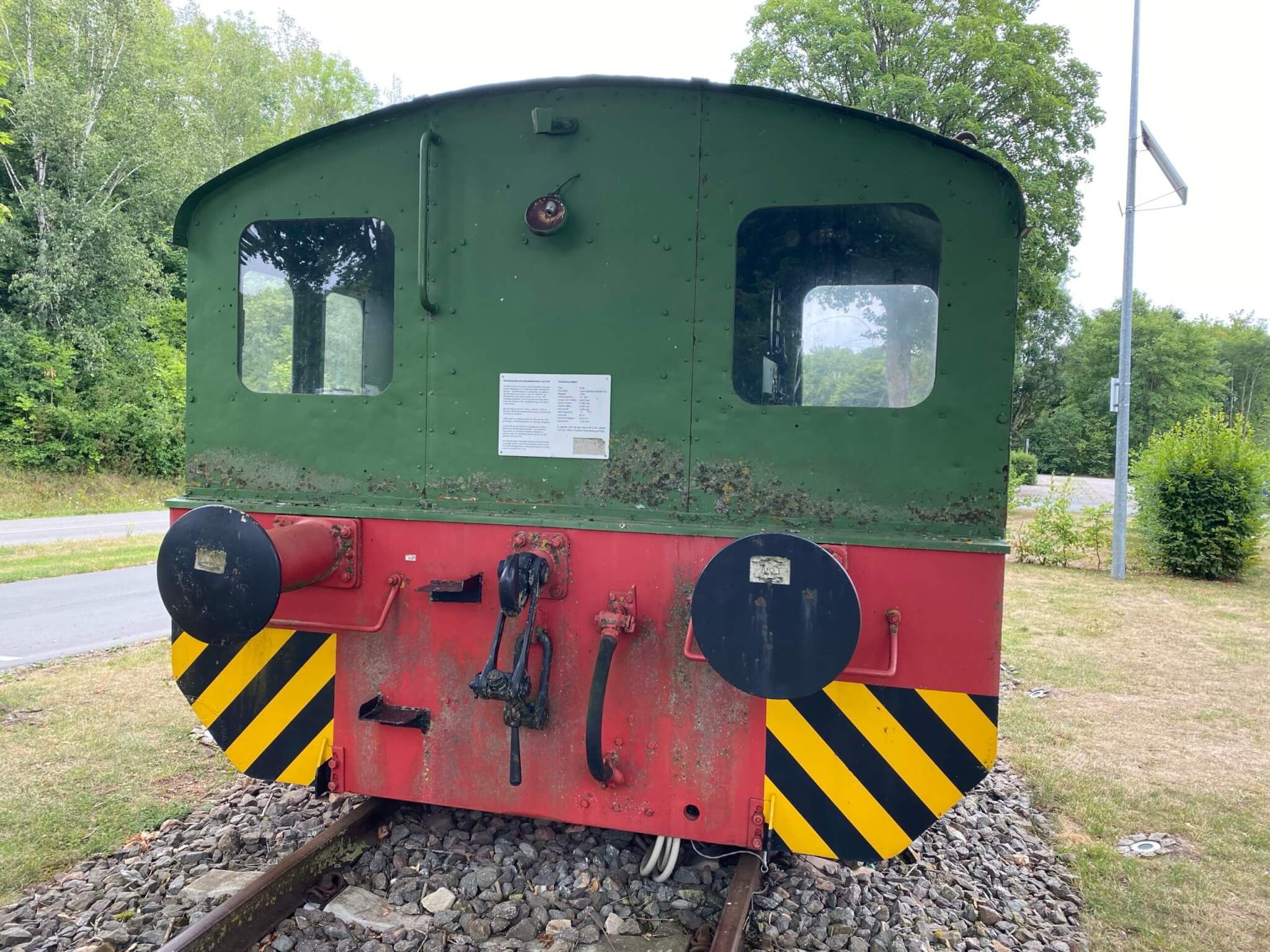 You will then first pass the short Meineringhäuser Tunnel and see the former railway stations of Meineringhausen and Höringhausen. Then you can enjoy the dark within the Sachsenhäuser Tunnel, pass the Sachsenhausen-Waldeck railway station before you continue over the impressive Selbacher Viadukt. The railway station of Netze today is a pancake restaurant with a nice garden.
Afterwards you can cross the village Netze on the Netzer Viadukt and pass the railway stations Waldeck and Buhlen. The latter one belonging to Edertal is the end of the bicycle path. There you'll find a parking area and the rest of the former railway track to Wega cannot be ridden. A short inclination takes you to a road down to Affoldern where you can enjoy the Affolderner See and ride along its shore to the Edersee and the Ederseetalsperre.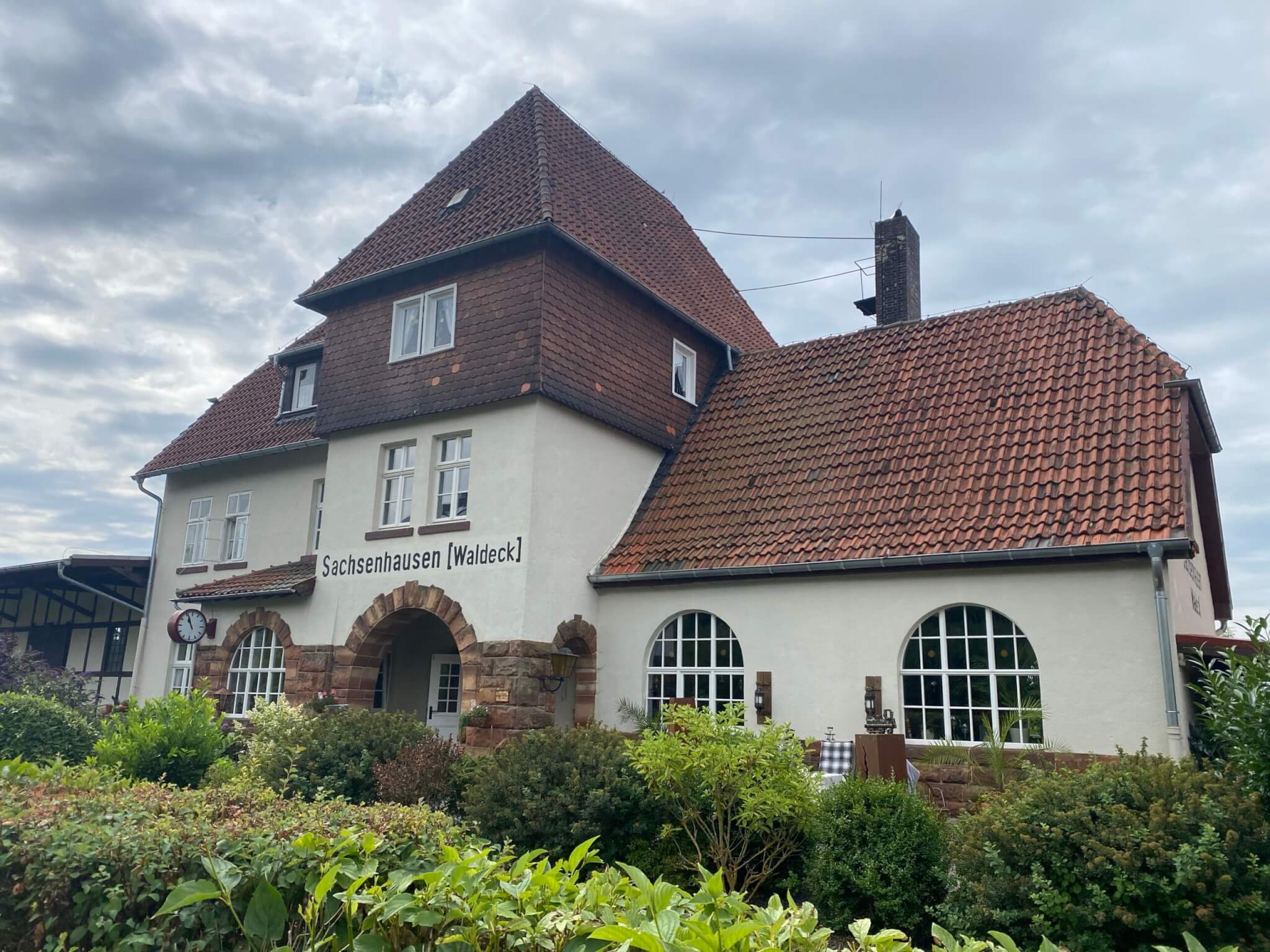 The bicycle path is in excellent condition and offers two tunnels, three viaducts, many bridges crossing and some ancient railway stations in mostly good shape; the stations have been sold and are sometimes used as residential buildings or restaurants. Unfortunately most marker stones along the route are lost and signals have gone – but it is still clearly visible a former railway track. And it's absolutely fun to ride!
I recommend taking the route from Korbach to Edertal. You can reach Korbach from Kassel-Wilhelmshöhe with a regional train on a beautiful track (including Zierenberg, Wolfhagen, Volkmarsen and Bad Arolsen). On your way back you can go to Wega, Fritzlar or Wabern – there another regional train will take you back to Kassel-Wilhelmshöhe and Kassel Hauptbahnhof. Just keep in mind that it only runs every two hours.
Bicycle path on former Ederseebahn
Korbach to Edertal-Buhlen
Germany
Loading map...