The Martinskirche or St. Martin in Kassel, Germany is an iconic Protestant church. Its two modern towers attached to an old church in Gothic style can be seen from many parts of the city. Construction works started in 1364 and the church was opened in 1462. Since 1524 it is a Protestant church.
In 1943 the church was destroyed by bombs of the Royal Air Force. Restauration works started in 1954 and the architect from Trier, Germany decided to recover the church itself in its original structure but to use a more modern shape for the two towers. The church is today used for religious services but also for art projects.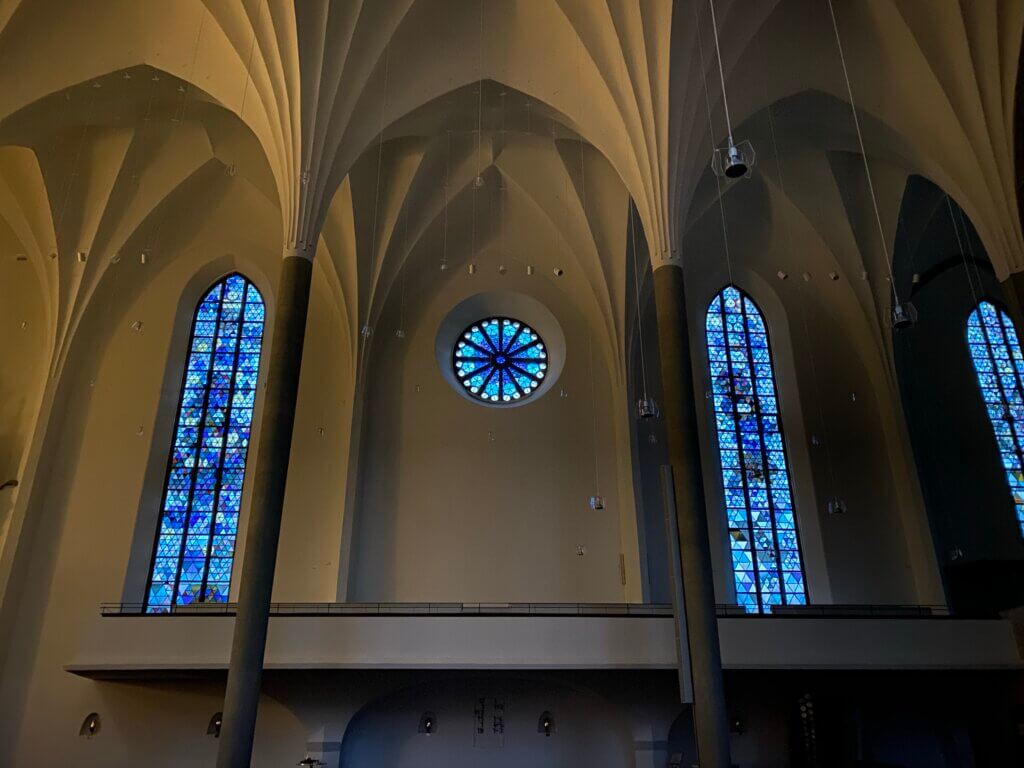 It is one of the last historical buildings of the old town of Kassel restored after World War II, together with the Rondell, the Zwehrenturm, the Brüderkirche and the Druselturm. You can climb to the top of the northern tower on a guided tour.
St. Martin
Martinsplatz 5a
34117 Kassel
Germany
Loading map...