Mitrovicë isn't the most beautiful city of Kosovo. It has mountains behind like Prizren, but these are the mountains used to mine for ore. Yet it is sensible to get here because it is a place where the ethnic conflicts of the country get very visible. Kosovo (or 'KosMet', Kosovo i Metohija) wanted to become independent from Serbia because of its Albanian majority – but that doesn't account for the whole area. There are cities with Turkish or Serbian majority and a lots of minorities like Roma, Ashkali, Gorani or Egyptians. Especially the north of Kosovo with the green border to Serbia has a Serbian majority.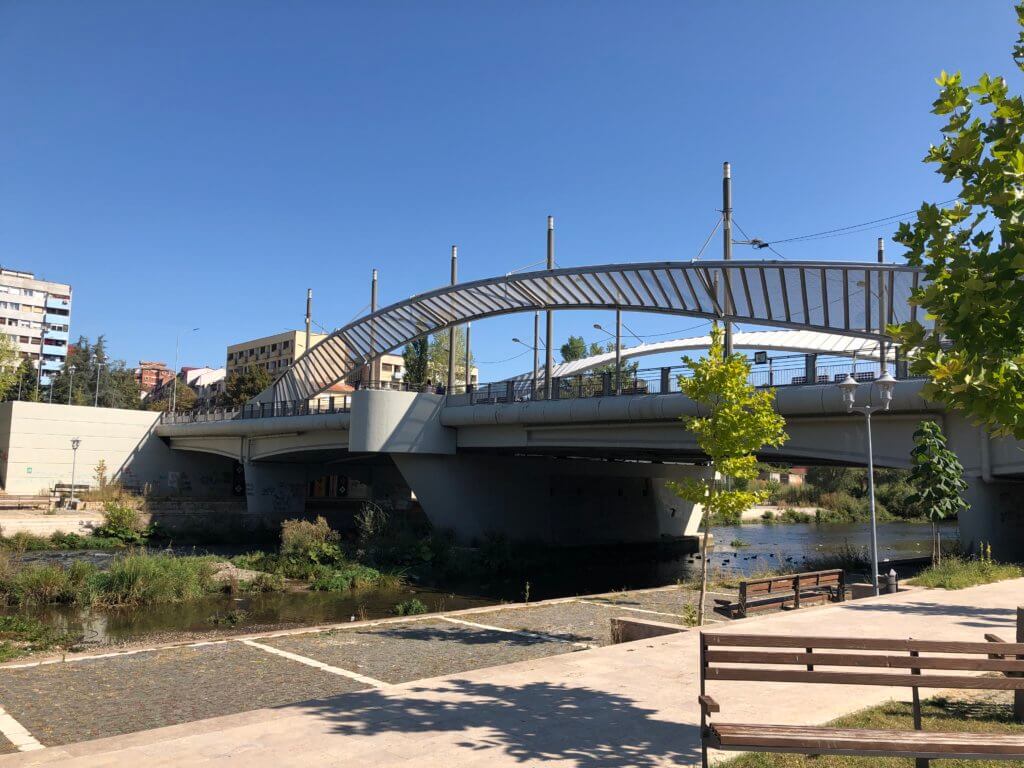 The line separating the Serbian north from the rest of Kosovo runs through Mitrovicë. In the city this line is represented by river Ibar: north of it the Serbian flag is blowing in the wind, south of it the Albanian. The main bridge over the river has been renovated with funds of the European Union but it is blocked on both sides. KFOR soldiers secure the fragile peace – by the time I was there it were Italian and Hungarian forces. You can walk unhindered over the bridge but the German ministry of foreign affairs warns you to access northern Mitrovicë or Косовска Митровица.
That is bad because you can only see the Soviet style miners monument from far away. In the south you can sit in small coffee bars at the shore of river Ibar next to the cultural center or take a walk through the pedestrian zone close-by. If you get here by car: next to the cultural center (Qendra e Kulturës) you can find a big and cheap car park.
Mitrovica / Mitrovicë / Косовска Митровица
Kosovo
Loading map...