It was the Feast of Corpus Christi, I had a day off and I was looking for a nice destination to travel to. The only location I've not seen before, somewhere around Germany, easily reachable by train – was Slovakia. I reminded myself that it is close to Vienna and I didn't suspect something really interesting there.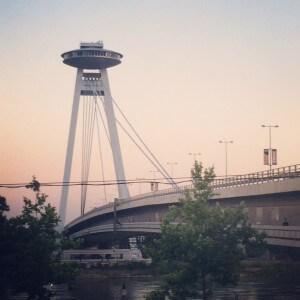 But I was wrong. I've totally forgotten the history of this place, being the capital city of Hungary and the coronation town of Hungarian kings while Budapest was occupied by the Turks. Or that Slovakia was the minor part of Czechoslovakia and only became independent in 1993 – Bratislava is one of the youngest capital cities.
When I arrived in Bratislava I checked in at the Ibis hotel right unter the castle, I enjoyed walking through the narrow streets of the old city center behind Michael's Gate, to the Palais Grassalkovich; to sit outside on these summerdays having a Zlatý Bažant – but also to climb up to the castle, to Slavín and onto the UFO at the Most SNP.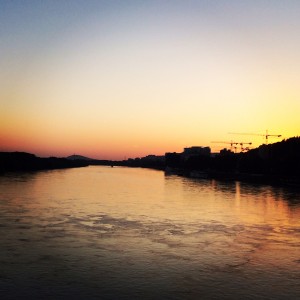 In addition I got a rental car and went to the Devín castle, the Malé Karpaty and Červený Kameň castle. A wonderful place was the Danubiana Meulensteen Art Museum directly at the Danube. Bratislava is a small town and I wouldn't stay a week here – but for a weekend it is absolutely perfect!
https://www.flickr.com/photos/christmann81/sets/72157651689991884
Loading map...