Lüneburg is a city in northern Germany that is only 50 kilometers southeast of Hamburg and it is mostly known for the Lüneburg Heath named after the city. Reducing the city to the beautiful landscape it is located nearby would be really unfair, the city center is amazing itself. That has to do with salt production and trade, bringing wealth to the city.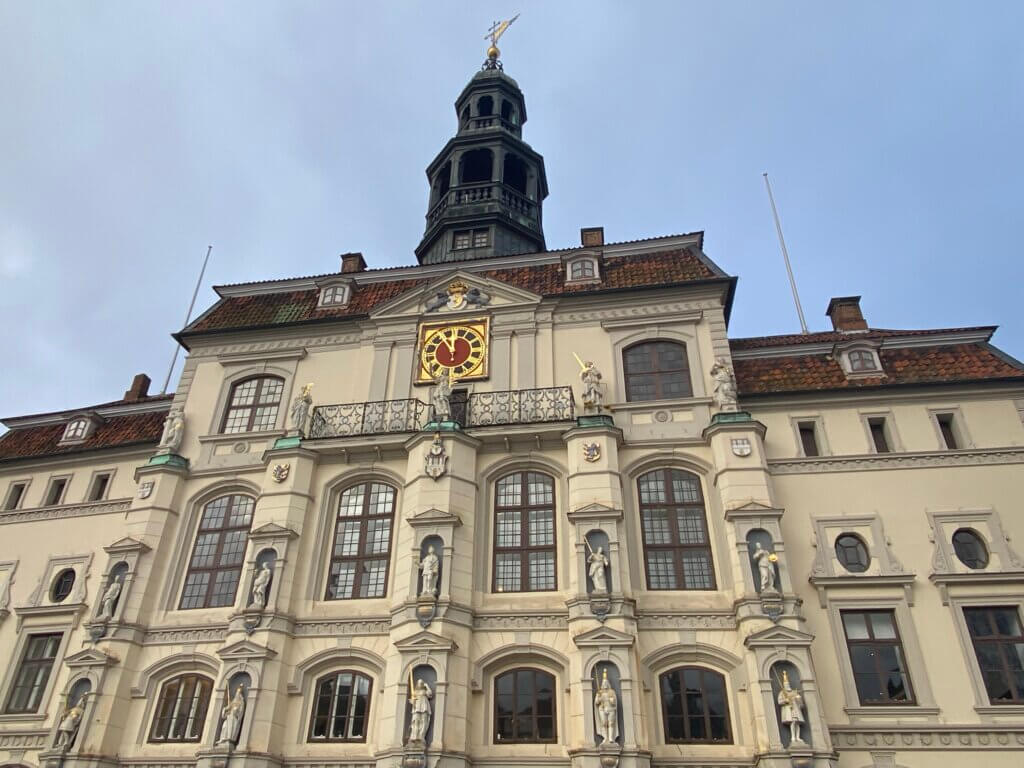 Lüneburg was first officially mentioned in 956 CE. By that time the most important part of the city was the Kalkberg mountain close to todays city center – a fortification on that hill became an important refuge. The name of the city goes back to the ancient word Hliuni, which exactly means 'refuge' in the Lombardic language. But Lüneburg has different names, has been is also named Lunaburgum (after the moon goddess Luna) or Selenepolis (the city of the moon). You'll see this reflected in the Luna fountain in front of the town hall building.
What really brought Lüneburg onto the map in the past was salt. The city is located on top of a large amount of salt which is continuously washed out by ground water. In the past this water was pumped to the surface and transported to different saline houses in the city. By heating and vaporizing the water the salt was recovered and could be easily sold. Lüneburg became part of the Hanse because of that and created an enormous wealth that still today can be seen in the city.
The drawback is that by removing the salt under the city in own area the houses are sinking in over time. Some houses already had to be removed and therefore salt production was stopped in Lüneburg. The saline has been converted to a nice museum, the Deutsches Salzmuseum. Today Lüneburg is also known for something totally different: since 2006 the German public TV station ARD is producing the telenovela Rote Rosen there. Every weekday you can see scenes produced in the city on TV, they are currently in episode 3,200+…
If you visit the city, don't miss the harbor, the place Am Sande and the surrounding streets. Take a look at the city from up above by visiting the Wasserturm and enjoy the red bricks of the different churches in the city center. Lüneburg is located at one of the railway tracks from Hannover to Hamburg and is therefore easily reachable by public transport.
Hansestadt Lüneburg
Germany