There are different nice places around Kassel, Germany, for a wonderful walk – but my most beloved path is currently the Alpenpfad at the Dörnberg mountain close to Zierenberg. For sure it is far away from the Alps but it is a beautiful narrow path which you can only do in single file. It leads you in loops through tiny valleys, through forests and nature there feels pretty unusual for the region.
On your way, you can enjoy good views of Zierenberg and the railway viaduct. And the Alpenpfad is worth a visit in every season – with green bushes and trees in spring and summer as well as snow-decorated vegetation in winter. With the snow stuck in the bushes, it almost felt like walking through a cotton plantation.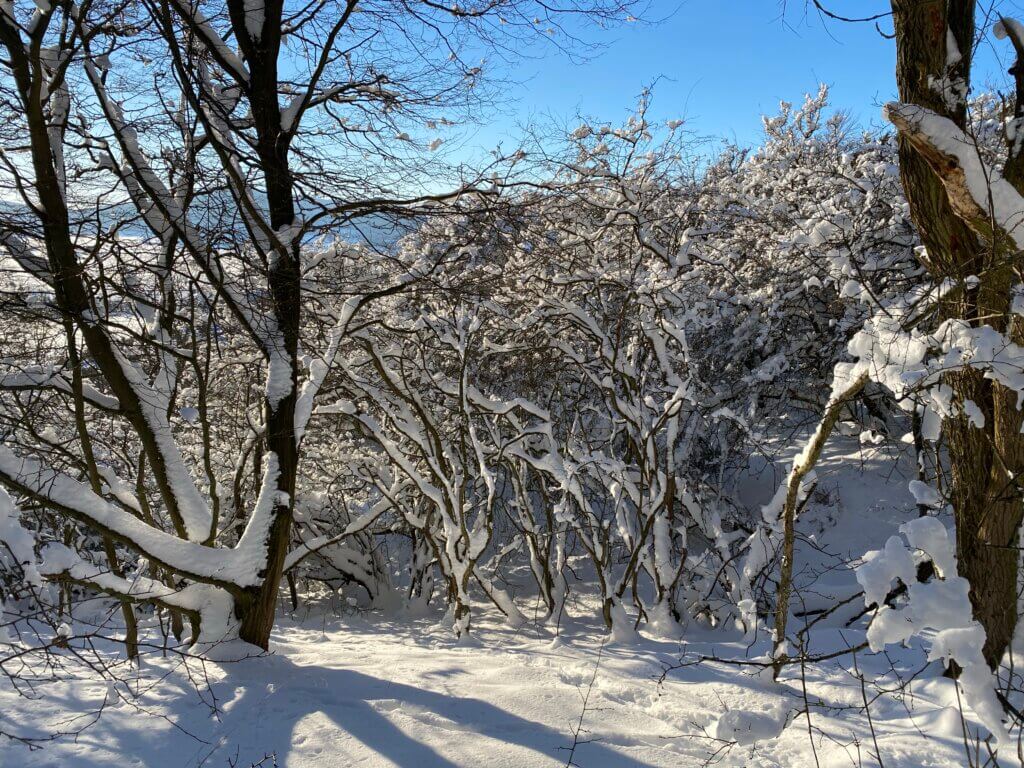 The Alpenpfad starts near the parking area close to Zierenberg and is clearly marked. It ends close to the airfield for gliders and the magical Helfensteine – an obscure formation of basalt rocks which are remains of volcanic activities. If you do a round trip you might need around two hours, which is a good timeslot for a Sunday walk.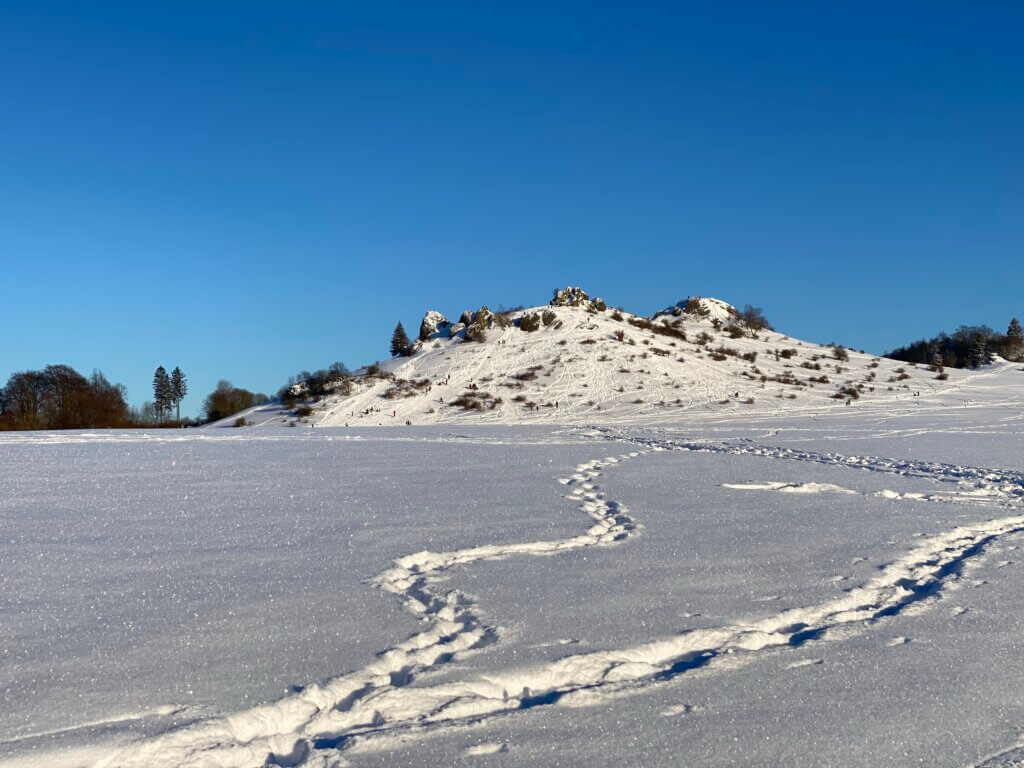 If you want to extend your visit to this area consider visiting the Schreckenbergturm easily reachable from the parking area. Or if you're in the mood for a coffee then hike over to the Bergcafé Friedrichstein. If the first parking area coming from Zierenberg is already full: there is another one further up the road (near the Naturparkzentrum Habichtswald) and you can also park close to the Bergcafé.
Alpenpfad
Hoher Dörnberg
Zierenberg
Germany
Loading map...