If you get close to the mountain Hoher Hagen near Dransfeld, Germany you will see a tower named after the famous mathematician Carl Friedrich Gauß. For Gauß this mountain was important as he used it to measure the kingdom of Hannover by creating a triangle with the Brocken (in the Harz mountains) and the Großer Inselsberg (near Gotha, Germany).
Today a stone marks this historic measurement point. In 1911 a 32 meters high tower with a viewing platform was inaugurated close to this point for touristic reasons. From there you had really good views on Göttingen and the whole area. The building was built with basalt from a quarry next to it and included a bust of Carl Friedrich Gauß.
At the gates the following words about a good life and good company (and not about science) could be found:
Wer auf Bergen und Burgen
Nicht trinket und Singet
Auch nüchtern im Tale
Nichts Rechtes vollbringet

Wer nicht mit heiteren Genossen
Nicht fröhlich mag sein
Der scheer sich nach Hause
Blas Trübsal allein
A contract ensured that the near quarry would not be extended too far to harm the building. But the quarry was the most important employer in Dransfeld after World War II and memorials from before the war were not valued too much. First cracks in the tower appeared in the 1950s and the tower fell in 1963.
Already in 1962 a court decided that the company owning the quarry shall build a new tower for 300.000 German Mark. It was finished in 1964 and is still standing today. On 14 meters height it has a closed platform formerly used as a restaurant, at 45 meters height there is an open viewing platform reachable by an elevator. The tower itself is 51 meters high.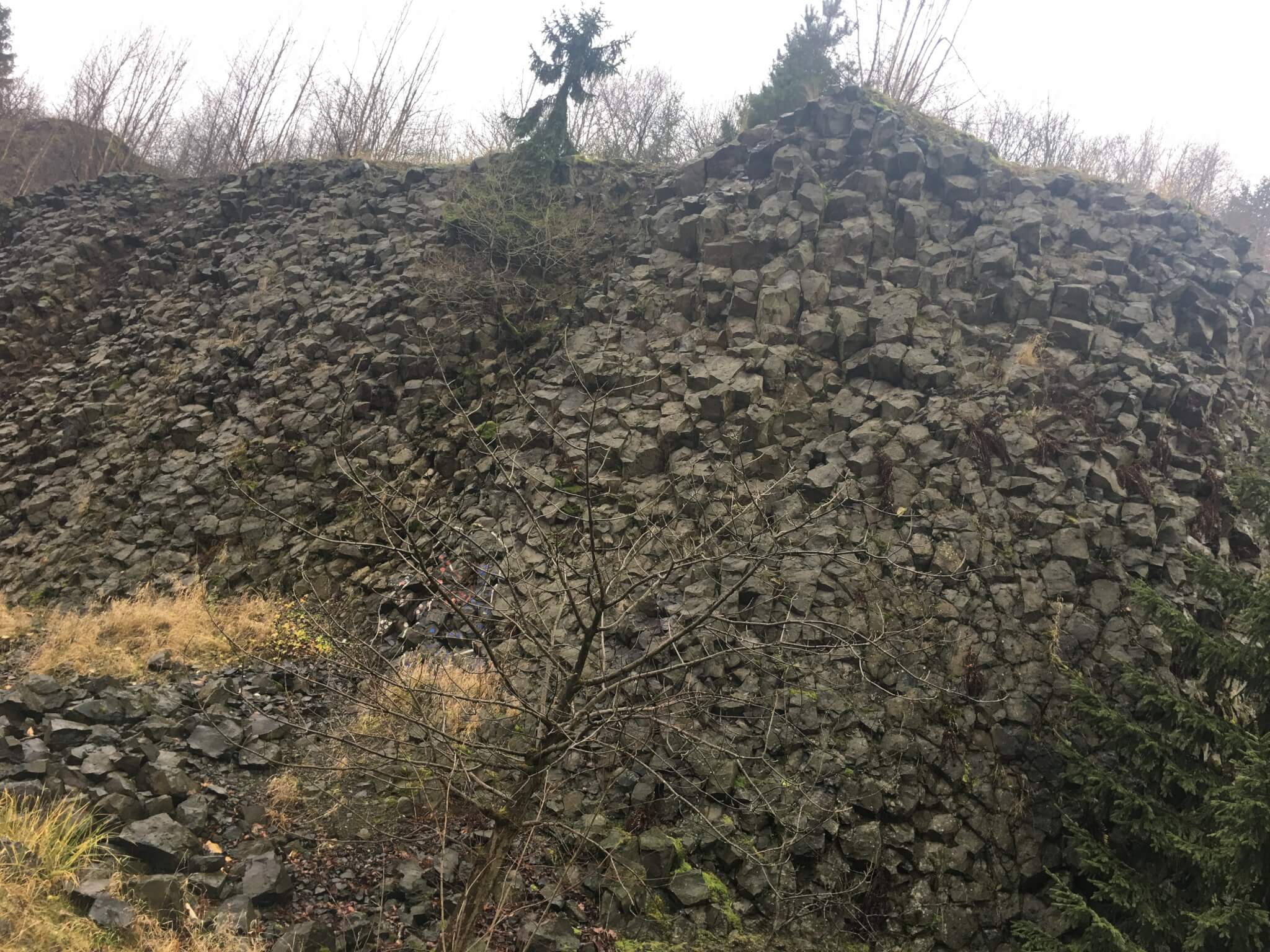 It is not a beautiful building but a memorial in the style of its time. The restaurant was open from the 1980s to 2012 and closed then for economic reasons. The tower was renovated in the year 2008 and is enlightened in the evening hours. Currently groups can visit the building after contacting the owner of the camping ground in Dransfeld.
Update 2021/2022: Now there is a kiosk in the basement of the tower which opens every Sunday. They sell coffee, cake and beer; fries and burgers are provided by a food truck. You can also get by elevator up to the viewing platform of the tower for one Euro per person – finally it is easily possible again!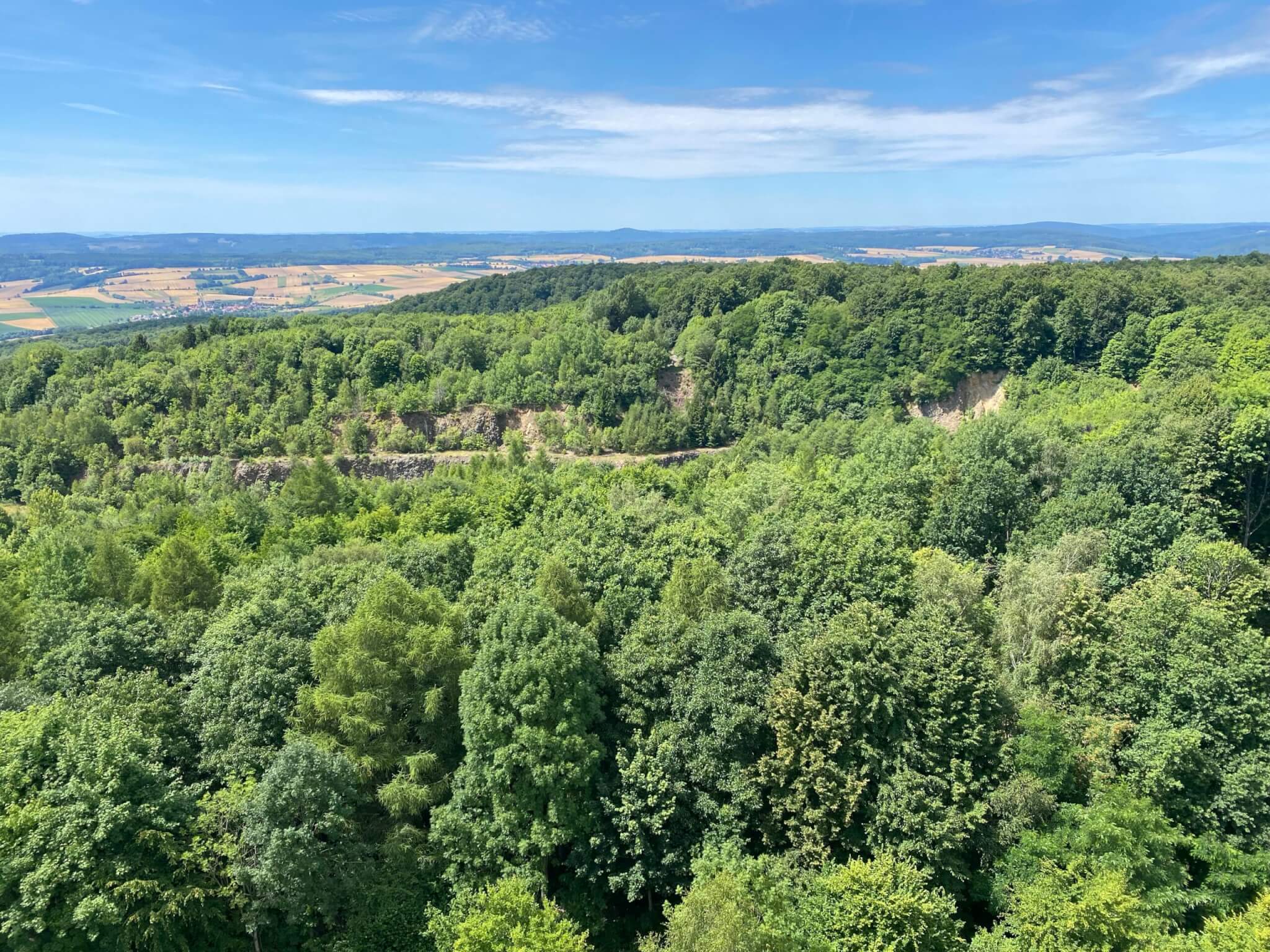 Gaußturm
Hoher Hagen
Dransfeld
Germany
Loading map...