The 1141 meter high Brocken is the highest mountain in northern Germany, belonging to the Harz mountains. It is also called Blocksberg, a special name used in conjunction with witchcraft and witches meeting there as described within the famous "Faust: The First Part of the Tragedy" of Johann Wolfgang von Goethe. The Brocken is today a famous touristic region used especially for hiking.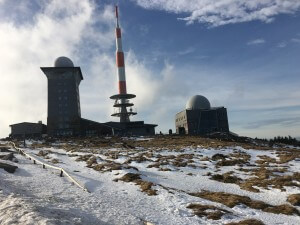 Since 1899 there is a light railway bringing tourists up here – the Brockenbahn. It was only out of order during the time when Germany was divided into two states (with the German-German border close to the Brocken).
On the mountain itself you will find two simple restaurants, a hotel and a railway station (and of course some transmitter masts for mobile communication). From here you can easily walk down on paths in good condition. Or you can even do the way up, if you want to do some sports.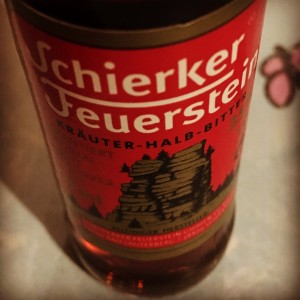 We went to the mountain top from Drei Annen Hohne by Brockenbahn and it was really cold and windy. It wasn't the best situation to walk around a lot but the snow was fun enough. We then tried some hot chocolate at the Brocken bar and to survive the cold temperatures, there is only one tool: Schierker Feuerstein, a liquor invented by a pharmacist in the nearby town Schierke. Take it as a preventive measure to the flu that might arise after the visit. 😉
Brocken
Germany
Loading map...