It's well known that the heraldic animal of Bern is the bear. That's hard to miss because it can be found everywhere on stuff relating to the city. Why is that? The legend says that the city was named by its founder Berthold V., the duke of Zähringen, after the first animal he has slain in the area. Still today a small number of bears are held in the city, and you can visit them east of the old city center at the river Aare.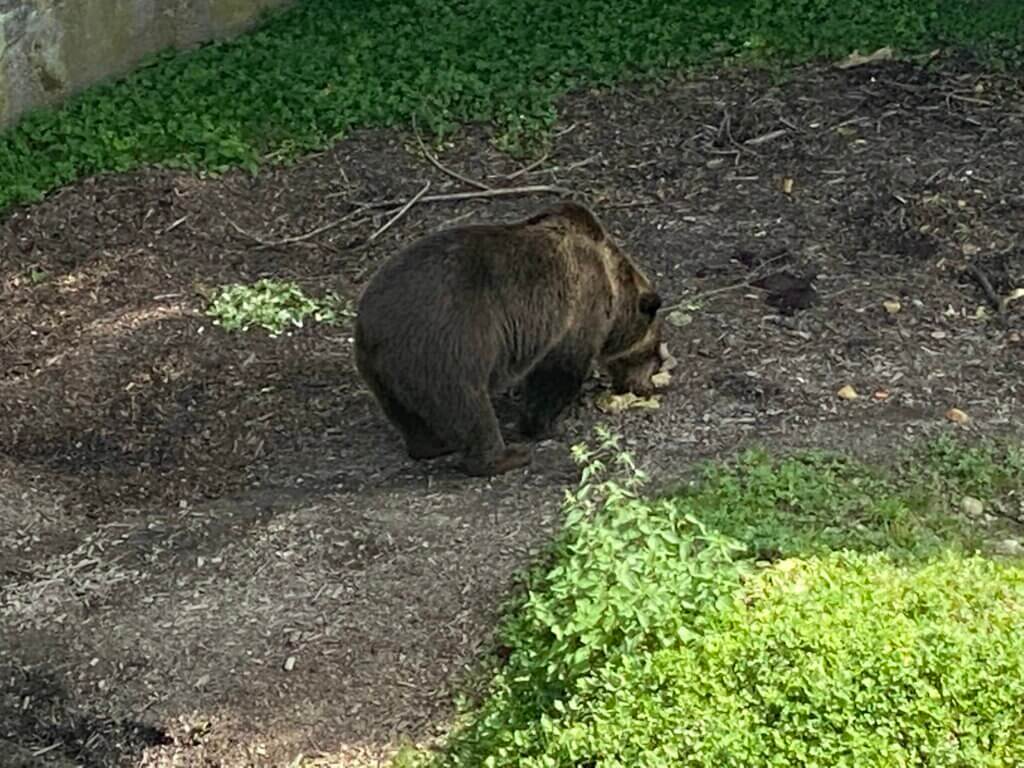 Keeping bears at Bern is indeed a historical tradition and they place used for that moved over time. In 1441 bears were held near the Käfigturm in the city center, later they moved to the current location. The Bärengraben (bear moat) you can currently see is the fourth one and it is empty. It is a rather small area with a rock in the center and it is obviously not even close to a natural habitat. In 2004 it was therefore decided to give the bears a new home next to it.
The bears are now living next to the former Bärengraben on various levels at the slope going down to the river. They have direct access to the water, lots of space and caves to hide. This place is now called the Bärenpark and it belongs to the zoological garden of Bern. You can watch the bears from the Nydeggbrücke leading over the river and you can also get down to the river free of charge and search them there. There is also a lift giving everyone access.
Bärenpark Bern
Bärengraben
Bern
Switzerland
Loading map...