Visiting the zoological garden of Bern is quite a surprise. It is not a giant zoo, but a good one: focused on local and European animals and aiming for providing them a suitable environment. They reduced the number of animals to give them more space. Dählhölzi is a place that you can visit with a good conscience.
Regarding the normal Swiss prices, a visit is rather cheap: ten Schweizer Franken. In addition to that half of the area are freely accessible – this includes the children's zoo and the section for wild animals stretched along river Aare. A concept I really like, giving families the chance to go to the zoo more often.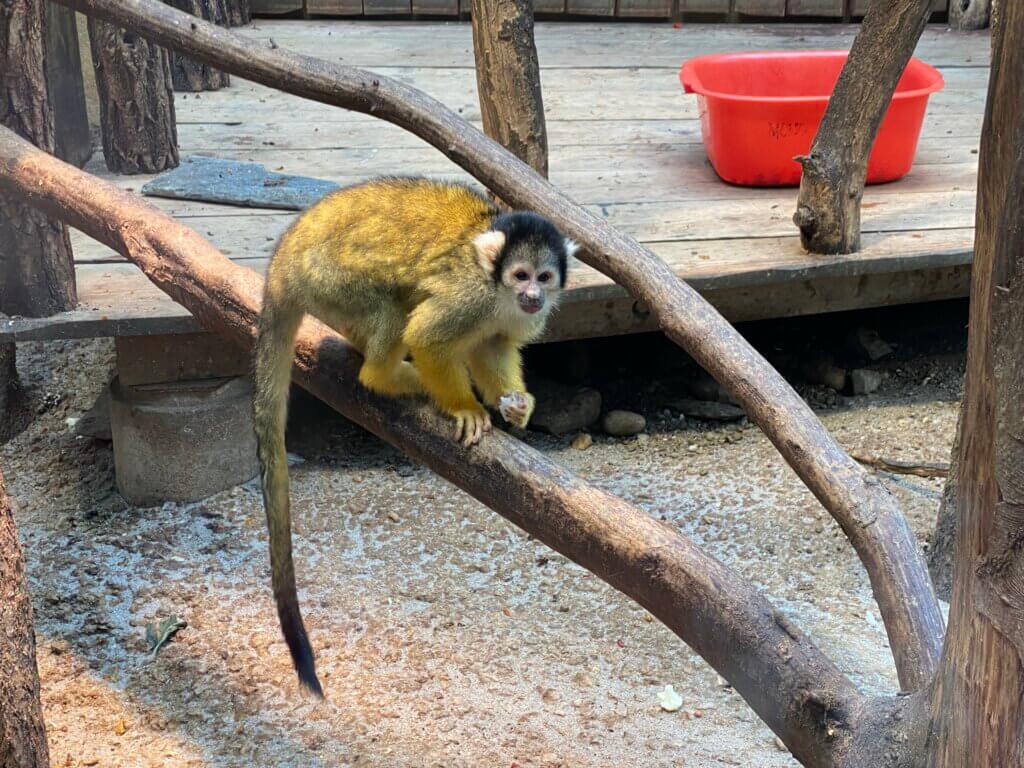 Dählihölzi contains nearly 1,500 animals belonging to 250 species. The vivarium is home to animals of the tropics, but the rest of the area is inhabited by European species – from flamingos via goats to puffins. I really liked the open area where deer and buffalos live free and you can observe them from a long wooden bridge. Next to the river (in the open section of the zoo) you'll also find a nice beer garden.
The name Dählihölzi comes from the local dialect with Dähle referring to pine trees that are growing in this region. Together with the Bärenpark (formerly Bärengraben) the Dahlihölzli forms the Tierpark Bern.
Tierpark Bern
Dählhölzli
Bern
Switzerland
Loading map...