When it is getting hot outside the people in Kassel, Germany, gather on both sides of the river Fulda running through the city. The Fulda is used for swimming and all kinds of watersports and bathing in the river has a very long tradition. In earlier times there were Flußbadeanstalten – supervised places dedicated to swimming in the river. One of them is today the Auebad, the largest indoor and outdoor pool of the city. Another one you will automatically see when moving close to the Orangerie and the Spitzhacke: the Kurbad Jungborn which is today a museum and a coffee bar.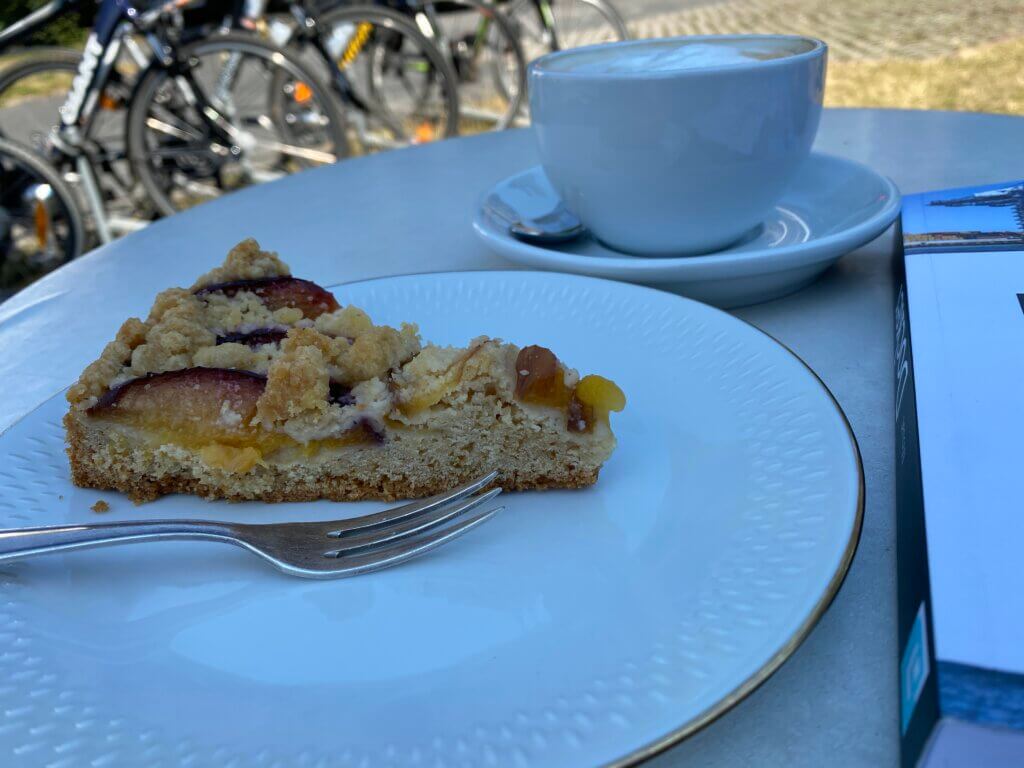 It is located in the city quarter Unterneustadt directly next to the Drahtbrücke, a nice pedestrian bridge which people sometimes use to jump into the waters of the river. The bathing museum ('Bademuseum') is rather small but gives insight into the river bathing tradition. To me, the best reason to get here is the coffee bar with a wonderful terrace towards the river, a nice garden and some indoor space. It is normally a self-service bar but during the Corona pandemic, they serve drinks and food at the table.
The Kurbad is an alternative coffee bar that calls itself 'Kollektivcafé' because they decide as a collective and work self-determined and without hierarchy. The food is mostly organic, seasonal, regional and fair trade. If you're in search of some vegan cake – this is the place for you. Some of the cake served here is baked by the team itself, some comes from the vegan bakery 'Rosige Naschereien' – the owner is a real wizard concerning vegan baking.
Kollektivcafé Kurbad Jungborn
Sternstraße 20
34123 Kassel
Germany
http://kollektivcafe-kurbad.org
Loading map...