The municipality of Schauenburg, Germany, is (like also, for example, Baunatal) a combination of different villages: Breitenbach, Elgershausen, Elmshagen, Hoof and Martinhagen. Its centre is at Hoof and the symbol of the municipality is the Schauenburg, a former fortification on a volcanic cone (the Burgberg). It dates back to the 11th century CE and the structures are clearly visible on top of the mountain – different walls are still standing and even some crop plants from these times have survived.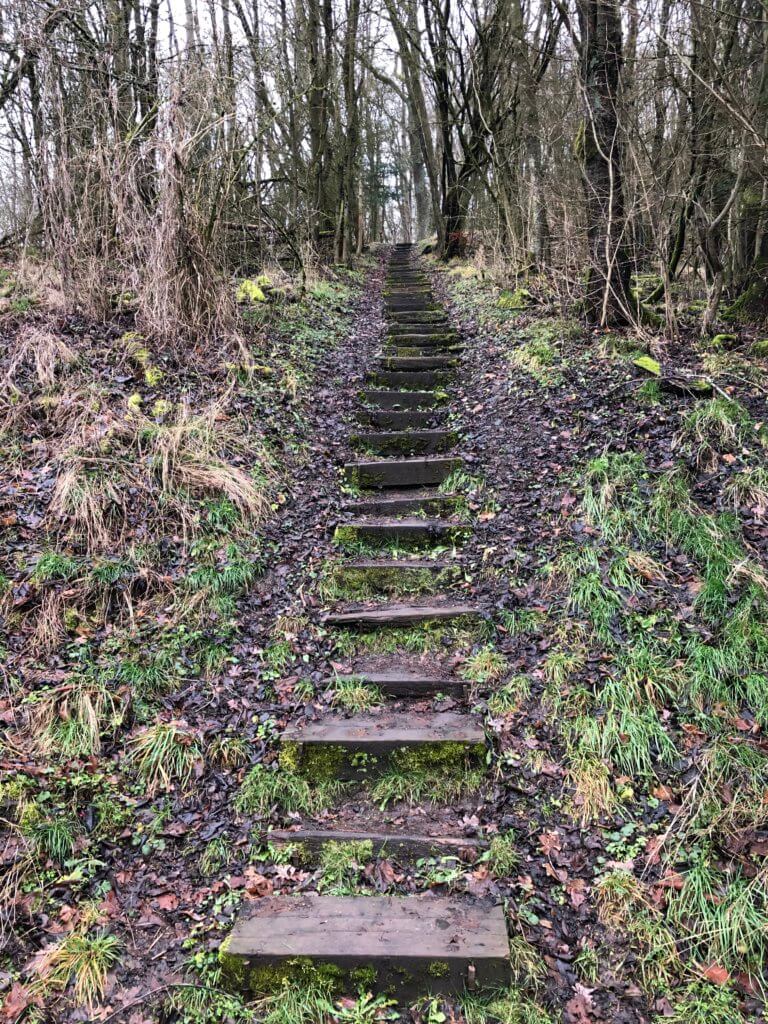 Climbing up is possible via different paths consisting sometimes of wooden steps and sometimes of narrow paths through the forest. On top, you can find a rest area with tables and benches and a sign that explains the surroundings. The top of the mountain gives good views on Breitenbach and Martinhagen and it is absolutely worth to take the short hike up there. Next bus stop is Bahnhof Hoof, close to the former railway station that is currently only seldom used by the Hessencourrier.
Burgruine / Burgberg Schauenburg
Hoof
Schauenburg
Germany
Loading map...