The Sugarloaf mountain is a place I've seen first in the James Bond movie Moonraker (1979). And it is quite an unreal scenery: Two stone needles in the bay of Guanabara, connected by a cablecar. It's kind of a strange feeling to stand upon this 396 m high peak, but it gives you really nice views on Rio de Janeiro.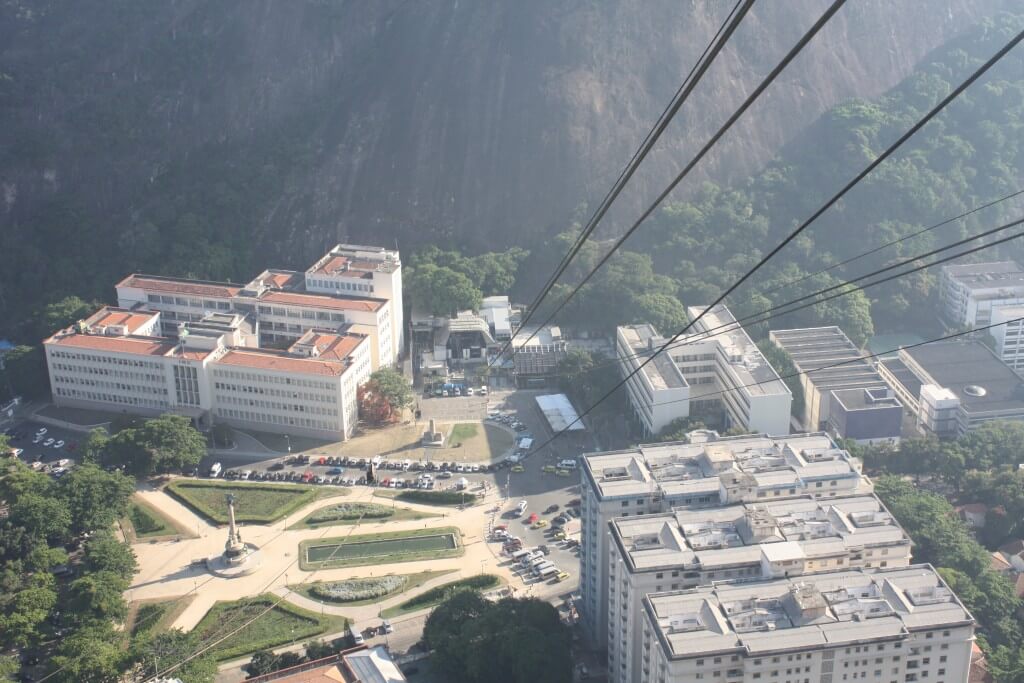 The bondinho (cablecar) has been installed in 1912 and therefore is pretty old, but it has been rebuilt in the 1970s. It is separated into two parts: From the ground station you can reach the Morro da Urca. On this hill you'll find some restaurants and bars, a heliport and you can have a nice view on Corcovado, Botafogo and Flamengo. From there another cablecar goes to the Pão de Açúcar – with spectacular views on the bay and a botanical garden in the back.
Getting to Sugarloaf mountain isn't that easy. Best take the metro to Botafogo and then a taxi to the ground station of the cablecar. You can even walk from Botafogo metro station, but it is quite a long hike. Close to the ground station is Praia Vermelha (red beach), a quiet and less frequented beach.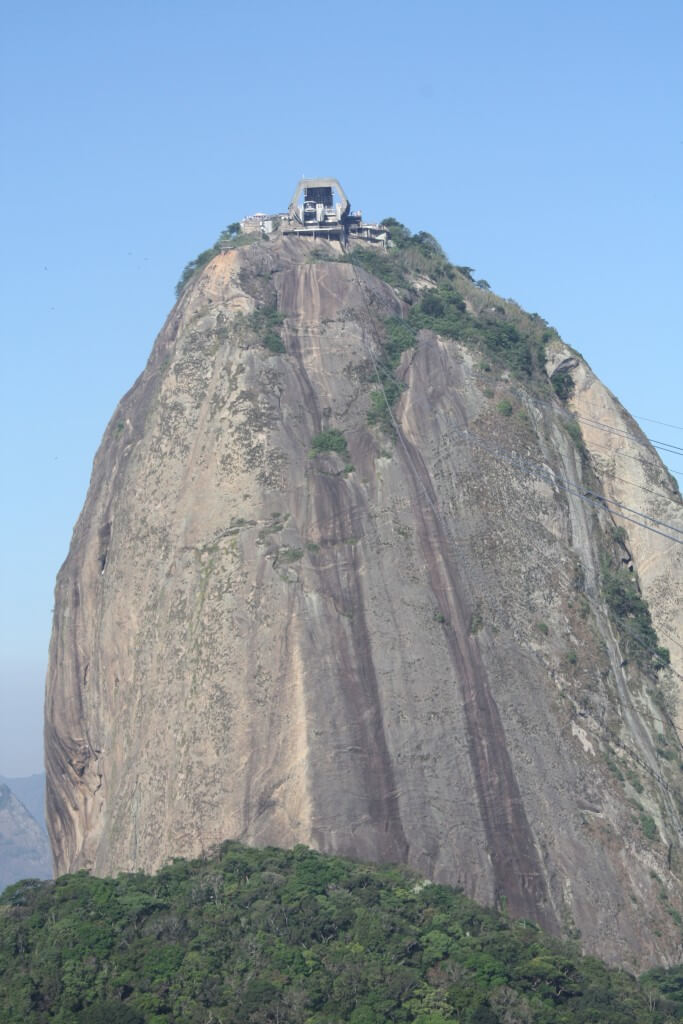 German speaking persons know the Zuckerhut (Sugarloaf, Pão de Açúcar) from making Feuerzangenbowle – mulled wine with a rum-soaked sugarloaf lit above it. One might think that this shape of sugar is named after the Pão de Açúcar in Rio de Janeiro, but in fact it is the other way around: The mountain is named after the typical shape of concentrated refined loaf sugar.
Loading map...