Going to Vila do Abraão means a slow boat trip to Ilha Grande, enjoying nice views on the green island. As I arrived in the village I was expected by a luggage porter who carried my trunk with a pull-cart to my hotel, the Pousada Naturalia. I was really happy about this, because on the island there is nearly no pavement: Even the streets in the village were simply sand.
Meanwhile the guide who brought me to the island showed me arround and told me of the best beaches and places. There are only a handful of restaurants, one bakery, two or three supermarkets and some souvenir shops in Vila do Abraão. The place consists of an absolutely limited number of "streets" and is easily memorizable.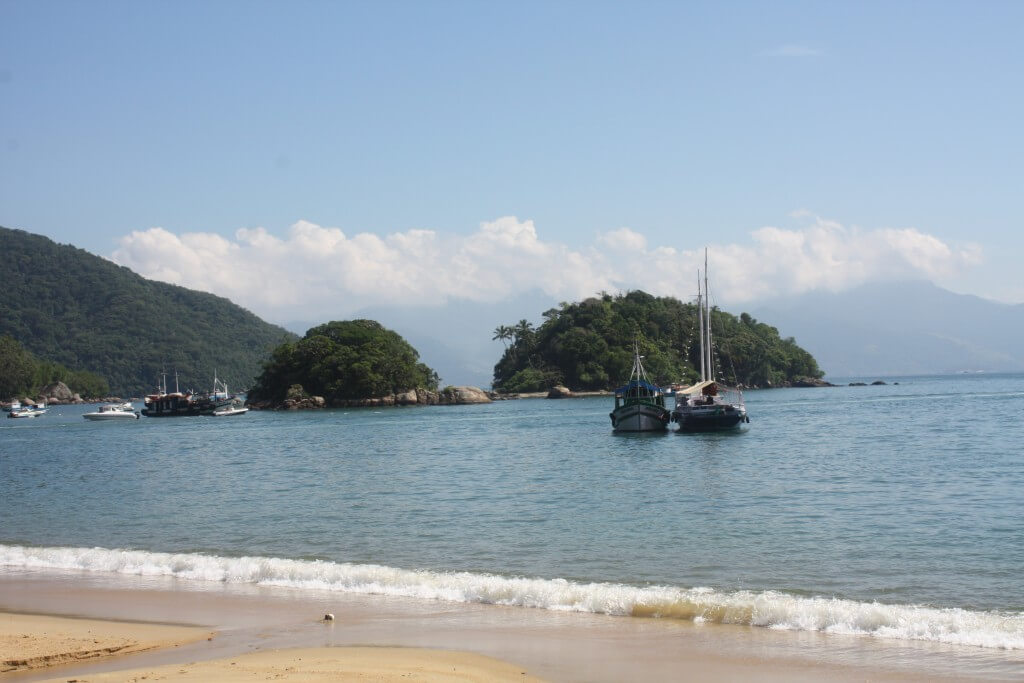 I really enjoyed the beaches in the east, lying behind each other like pearls on a necklace. To the west there is the Parque Estadual da Ilha Grande with the so called black beach (because of minerals), the ruins of the sick bay, an aqueduct, a natural pool and apes as well as big crabs.
Beautiful places to dine were the Restaurant Lua & Mar and the Café do Mar – both at the Praia do Canto. You can sit directly at the beach under a tree, listening to the sound of the sea. A restaurant where the number of tables and chair depends on the tide – if the water is going back, more seats get available. 😉 And I had my best dish in Brazil there: moqueca de camarones – fish stew with shrimps and coconut milk. Absolutely gorgeous.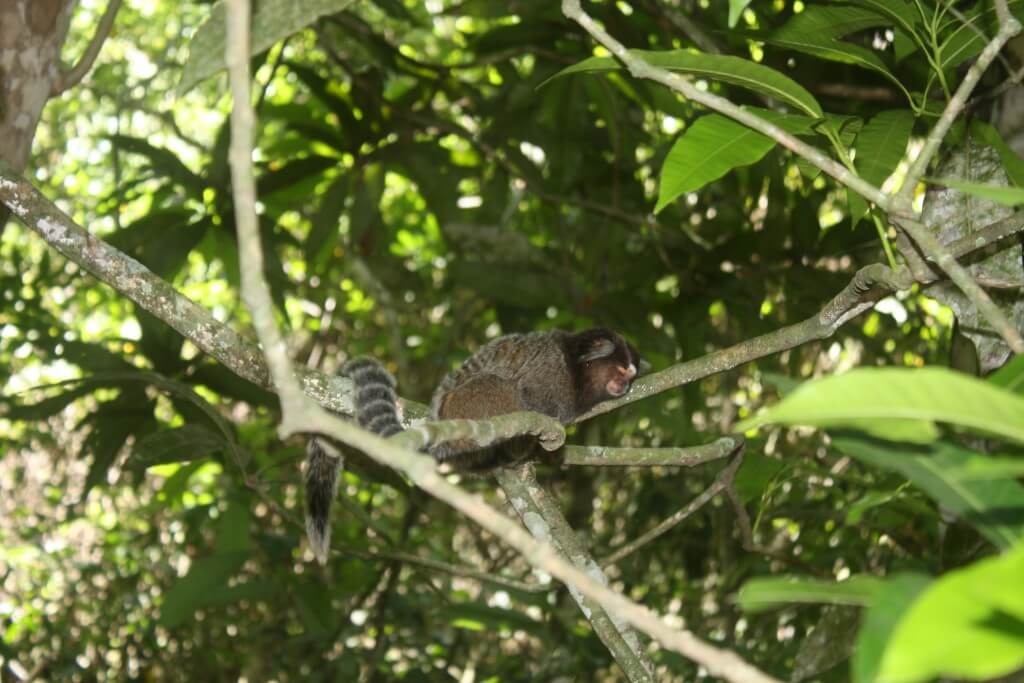 If I once will be in need of a hideway, this will be the place to choose. Even if we had no electricity for two days (try finding your room in the dark) – life must be great here, away from big cities and civilization.
Loading map...