When you arrive on Ilha Grande, in Vila do Abraão (belonging to Angra dos Reis, on the mainland) you first recognize that there are no paved roads and no cars. You walk through the sand and are happy, that there is someone transporting your luggage on a pull-cart. At the east-end of the village you leave the beach and after taking a small and short footpath up the hill you reach the Pousada Naturalia.
The traditional hotel is quite unique because it's surrounded by the forest und you have the feeling of living in the jungle. From my balcony – naturally equipped with a hammock – I had a wonderful view on the bay. The main hall is roofed but open to all sides so you have the feeling if having breakfast outside.
Diego, the manager of this venue is learning different languages and speaks German quite well, even if he doesn't admit it. The beautiful beach is close by, some absolutely wonderful restaurants are just around the corner. One of the best places I've ever been to.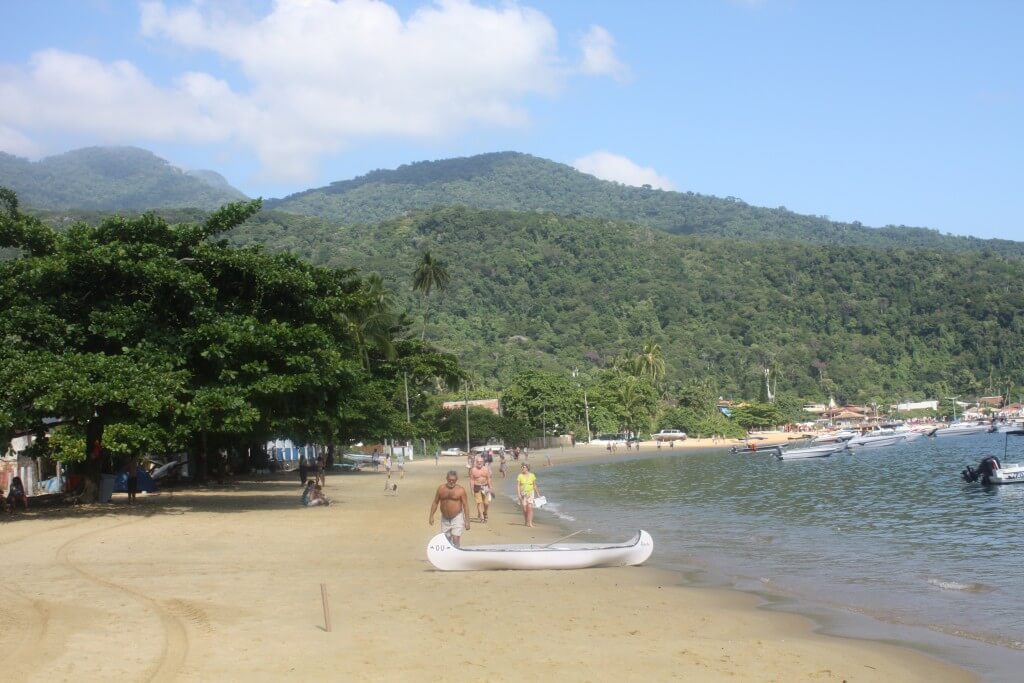 Pousada Naturalia
Vila do Abraão, Ilha Grande
Angra dos Reis, 23960
Brazil
http://pousadanaturalia.net
Loading map...