We're all used to modern buildings made of steel and glass. But where was the first of these buildings standing? At New York? At Frankfurt? At Singapore? No, it was built in 1911 in rural Lower Saxony, in a small town named Alfeld an der Leine. Why is that? It has to do with the story of Carl Benscheidt (1858-1947). He was an expert in making shoe lasts, an element still necessary today to produce shoes. A replica of a foot is created from beech wood (today mostly from high-density plastics) and the shoe material is formed around.
Founding a shoe last factory
Because of his talent and his experience Carl Benscheidt was hired by the company of Carl Behrens producing shoe lasts at Alfeld an der Leine. Benscheidt became responsible for all technical issues, but when the founder Carl Behrens died he wanted a bigger role. The heirs of the company declined and told him that if he would be so good as he says, he would simply open his own factory.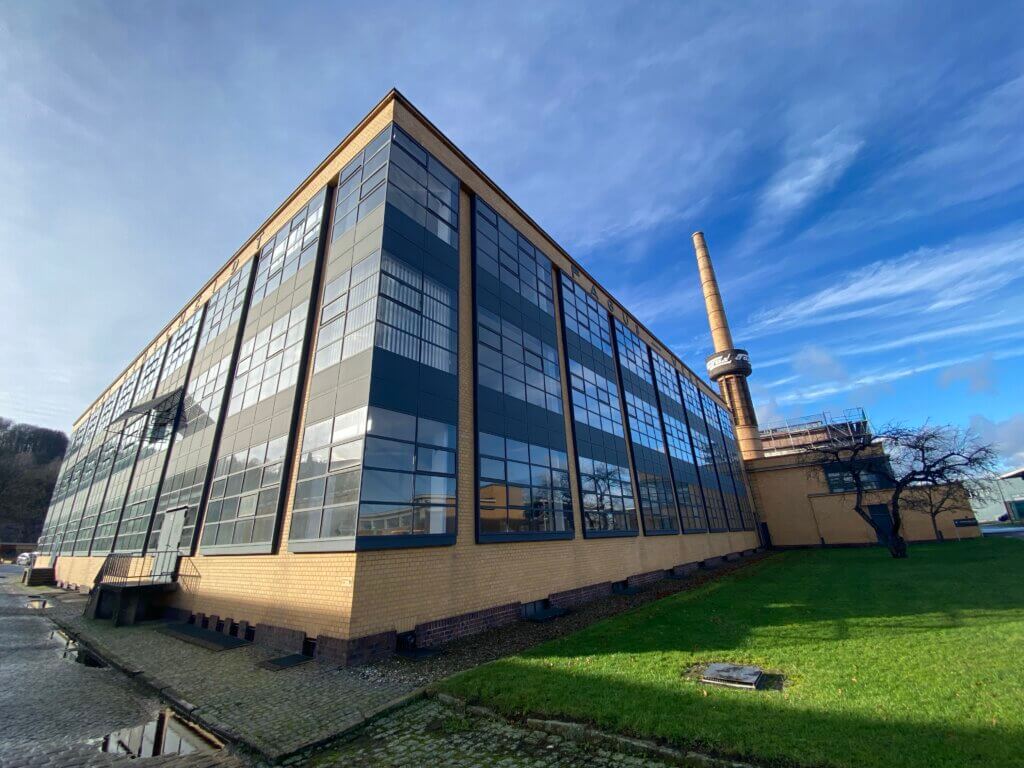 Therefore at the age of 53, Carl Benscheidt cancelled his job, went to the United States of America and asked the manufacturers of shoe last machines for credit. They accepted and he bought grounds for his factory on the other side of the railway tracks, directly opposite to his former employer. Why there? Alfeld an der Leine is located at the railway track from Hannover to Göttingen. The necessary wood for the shoe lasts was received either from the Seven Mountains of Alfeld or by train from East Prussia. The location was perfect for a factory. And why is it called Fargus-Werk? Fargus is the Latin word for beech, the most important raw material in the factory.
A new architect: Walter Gropius
In 1911 Carl Benscheidt hired an architect and started to built his new factory. Meanwhile in Berlin a 27-years old architect called Walter Gropius was searching for his first project. He was writing a lot of letters to offer his services, also to Carl Benscheidt. Benscheidt already had his architect who was also already laying the foundations of the factory, but Gropius insisted and signaled that he has personal ties to the district chief executive of Alfeld. Benscheidt knew that his architect would built a classic factory building from red bricks, but he wanted something more modern, more suitable for the factory, with a lot of light flooding into the building.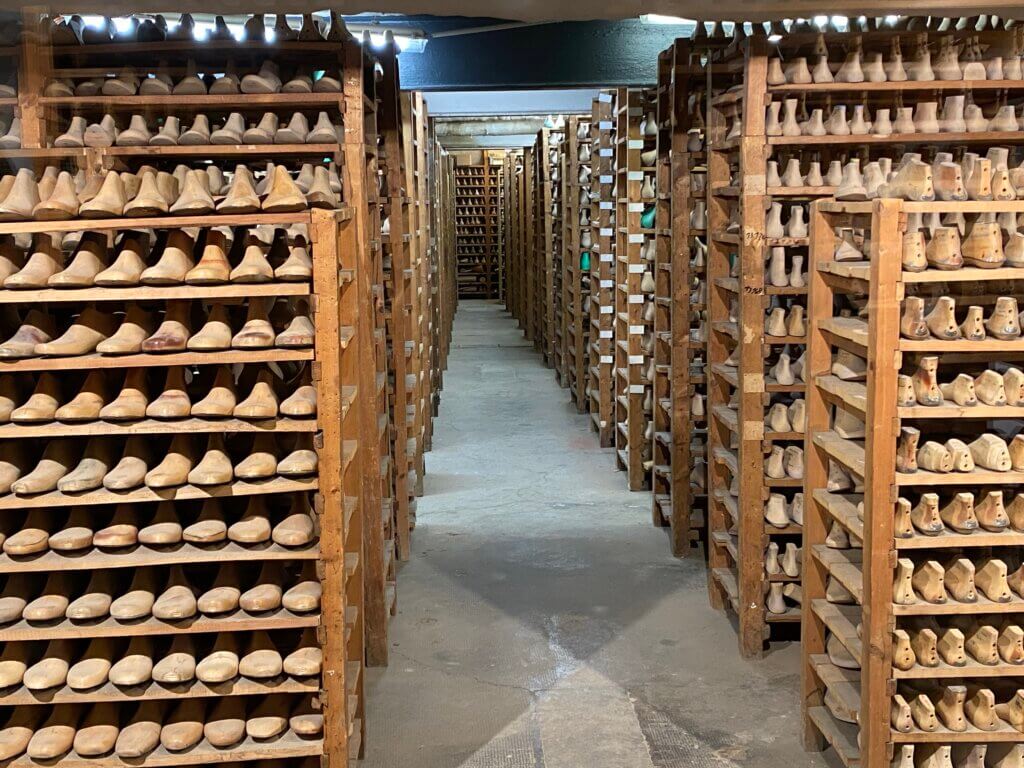 Therefore, Benscheidt cancelled the contract with his former architect. When you look at the buildings you still today see that the lower part is made of red bricks and then (using yellow bricks) the new design of Walter Gropius was added. He designed a very unusual building made of glass and steel; with straight lines and most special: the corners of the building were not made of solid stone, they were made of glass. That was totally against tradition and the Baupolizei first declined to give an allowance. But Gropius used his personal connection to local politics to get an approval nevertheless.
The Fagus-Werk today
What happened afterwards? Walter Gropius became a famous architect and founder of the Bauhaus art school at Weimar, Germany. Carl Benscheidt successfully produced shoe lasts and the company is still today in the hands of his family. The need for shoe lasts declined with technological advancement, but the company successfully created new products: fire alarm and fire extinction systems for factories, measurement instruments for chipboard producers, special wood connection systems. The company is still today in the market.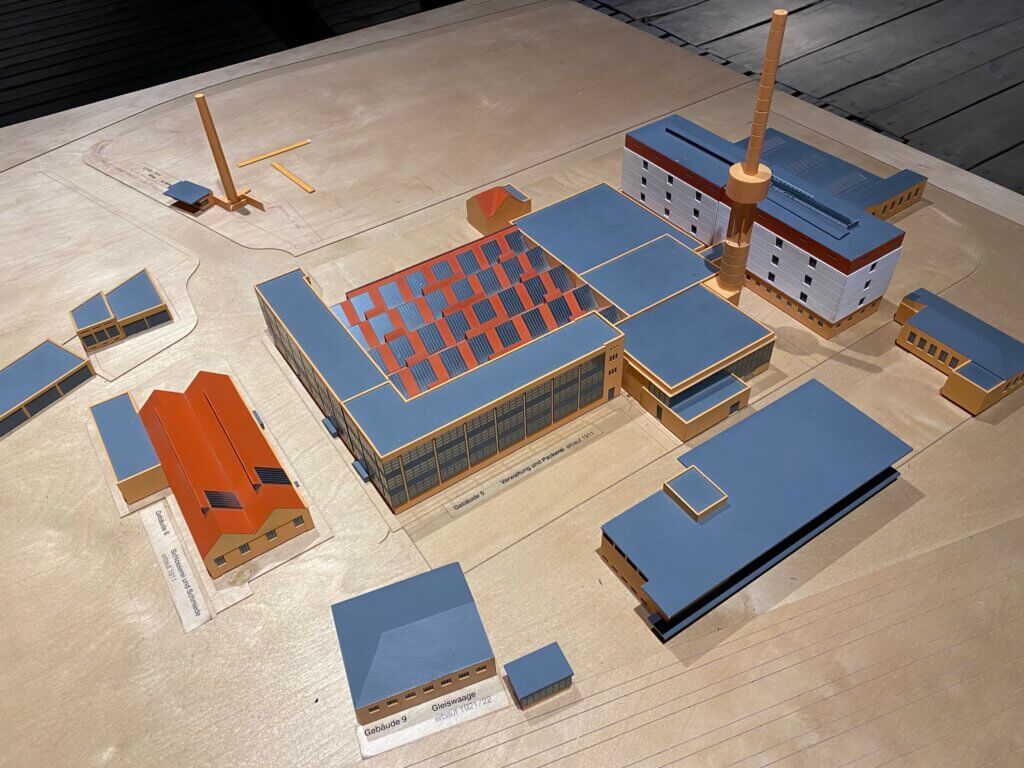 In the year 2000 the Fagus-Werk became an external location of the world exhibition EXPO 2000, but not many visitors found their way to Alfeld. In 2011, 100 years after the creation of the factory, it received the UNESCO world heritage status. A lot of visitors came and nothing and nobody was prepared for that. Today there is a nice visitor's center, a great museum in the former warehouse, a coffee bar, a shop and you can book tours through the factory. I really enjoyed to see this fantastic architecture and to learn about the importance of shoe lasts; never heard of that before! If you want to get there, just take the Metronom train from Hannover or Göttingen to Alfeld an der Leine. From the railway station it is only a short nine minutes walk to the factory gate.
Fagus-Werk
Hannoversche Straße 58
31061 Alfeld (Leine)
Germany
Loading map...