The Deutsches Museum at München is well-known, but it also has four spin-offs: the Verkehrszentrum and Flugwerft not far away showing vehicles, an exhibition at Bonn and as the latest addition a museum at Nürnberg. The latter was opened in 2021 and is focused on a specific topic, the future. That is special as you can't leave it as it is over time; you always have to adopt the exhibits to let them remain a window into the future.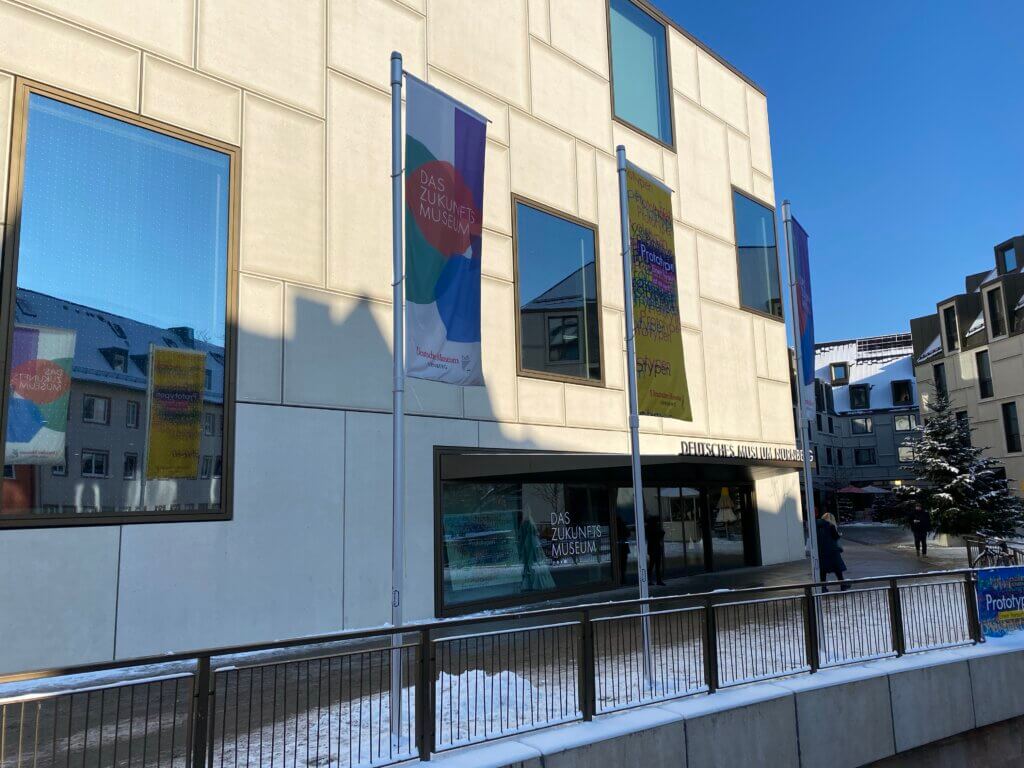 The building in the city center next to river Pegnitz shows technologies of the future. You can learn about information technologies, including artificial intelligence and data protection. Exhibits show how mobility can look like in the future and how the space made be used for living. Other artefacts focus on future energy creation, robotics, medicine, and future nutrition.
It is a fantastic place to debate topics of the future, even though some sections of the museum rather show my present (e.g. concerning wearable IT, smart devices and robotics). The fact that the staff wears Star Trek uniforms is a bit odd, but the museum uses modern technologies to enhance the experience: you can tag yourself using a paper bracelet (including an RFID transponder) and collect technologies while visiting the museum.
Deutsches Museum Nürnberg
Augustinerhof 4
90403 Nürnberg
Germany
https://www.deutsches-museum.de/nuernberg
Loading map...