The icon of the city of Nürnberg, Germany, is also the place most visitors go to first: the castle. In fact it is a combination of two castles, the Kaiserburg and the Burggrafenburg. It dates back to the year 1000 CE and is located on a rock in the north of the city center. The castle was important during the times of the Holy Roman Empire (962-1806 CE), starting with the Holy Roman Emperors Henry III, IV and V.
Conrad III of Germany made the Kaiserburg an official Kaiserpfalz, a royal palace. By that time emperors and kings did not have one single seat, but different ones spread throughout the territory of their reign. King Frederick Barbarossa came here twelve times, Henry VI and Frederick II made this their homes as well. The empire existed in central Europe and spread from the Baltic Sea to the Mediterranean Sea. It found its end with the Napoleonic Wars.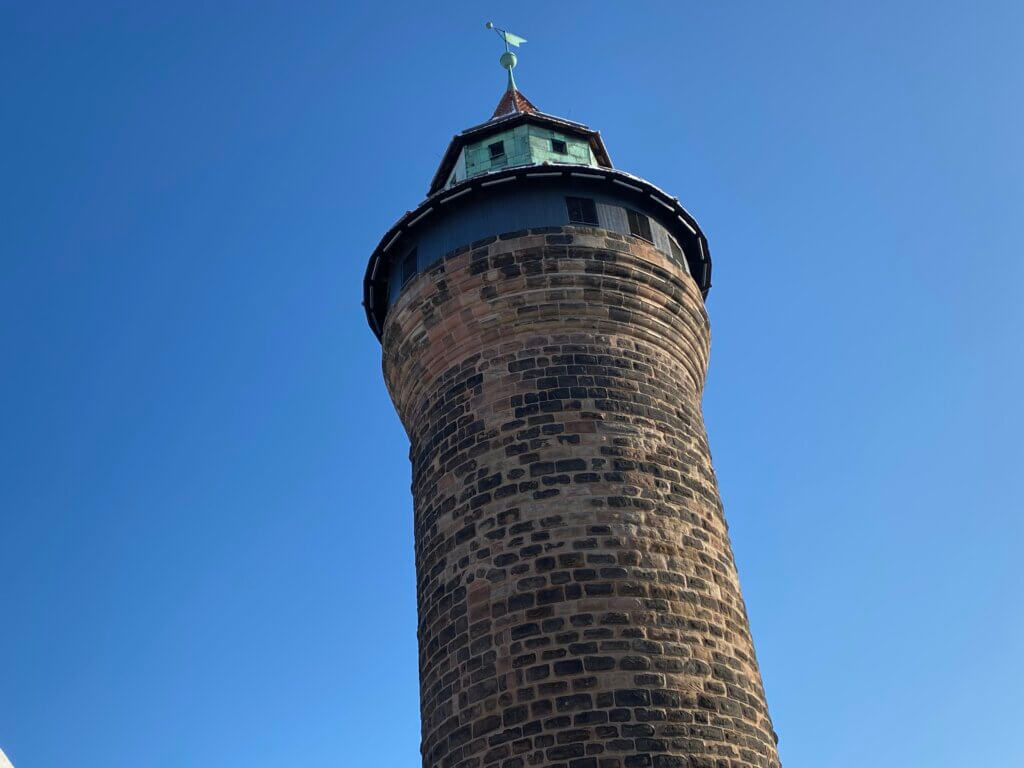 In ancient times the castle was a stronghold protecting the emperor during his stays. Today you can access the castle and enjoy views from the mountain free of charge. If you like to explore the castle grounds a bit more you can buy a ticket that gives you access to three places: the Sinwellturm tower, the ancient well and the Kemenate. The Sinwellturm is the highest tower and you can climb up to have excellent views on the castle and the city. 40 visitors are allowed at the same time and a gate controls access.
The well is a phenomenon and can be visited during a tour every 30 minutes. Water was crucial for every fortification and therefore the well was carved 53 meters into the rock until ground water was reached. The existence of this water source was kept a secret so that no one includes poisoning the water into an invasion plan. During the tour water is purred all the way down and a chandelier is sent down. It is hard to imagine how this was once created.
A visit to the Kemenate gives you access to the historic building and the residence of the Emperor. The museum within tells you all you need to know ab out Holy Roman Empire. I enjoyed all three places very much and can recommend climbing up to the castle as well as discovering it thoroughly.
Kaiserburg
Burg 17
90403 Nürnberg
Germany
https://www.kaiserburg-nuernberg.de
Loading map...