The Kykkos monastery is a special place located very secluded in the mountains, far away from civilization. It has a richly decorated church and many golden mosaics. That's because the monastery has been seen as the most powerful in Cyprus as it owns an ancient image of Mary, the mother of Jesus. It's said to be painted by evangelist Lucas during the lifetime of Mary and it was gifted by Byzantine emperor Nikephoros III Botaneiates for the foundation of the monastery in the year 1080 CE.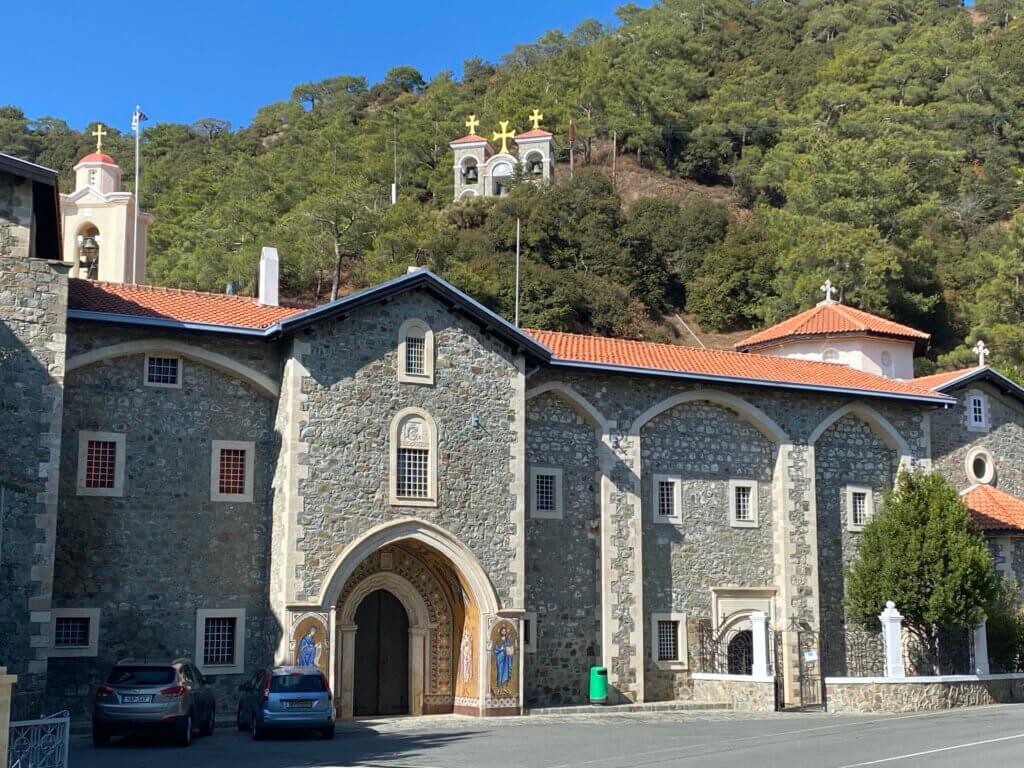 The legend says that a monk was meditating in this secluded area in the 11th century. When the governor of Cyprus came along and asked for the right way he didn't answer and was kicked by the governor. As a result, the governor became ill and returned to the monk to as for pardon. The monk healed him because Mary appeared in his dream and afterwards, he received the icon of Mary.
The monastery can be visited free of charge and without a guided tour. The icon of Mary is not publicly exhibited to protect it. Would I really liked about going to Kykkos was the curvy way up through the Paphos forest into the Troodos mountains. From Πάφος it took me more than 1,5 hours because the road winds along the mountains and you can't go fast. Views are spectacular and you're alone almost all the time on the road. If you're scared while watching your fuel level going down: the next gas station is at Pedoulas (Petrolina).
Μοναστήρι Κύκκου
Kykkos monastery
Κύκκος
Cyprus
Loading map...