Emmental cheese is well-known throughout the world. It is a medium-hard cheese with large holes in it which is called Emmentaler or Schweizer Käse in Germany. The name Emmentaler refers to the geographic origin of the cheese as it produced in the valley ('Tal') of river Emme. The second name Schweizer Käse or Swiss cheese brought the cheese its place in everyday German language: if something isn't solid it is called porous like Swiss cheese.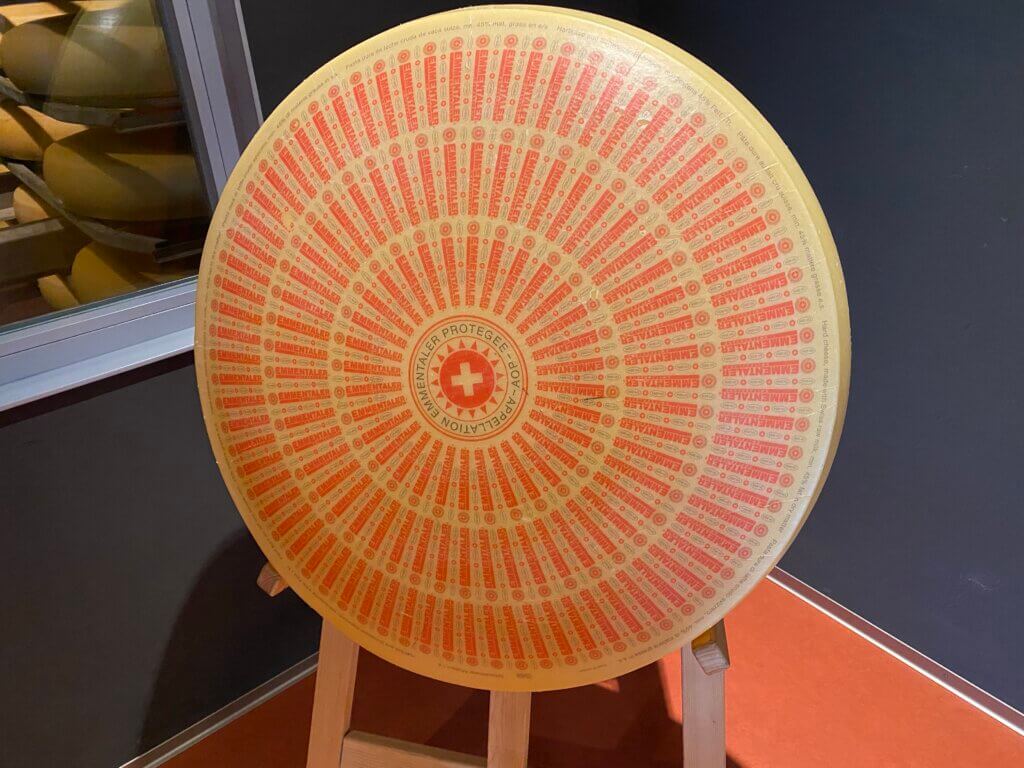 The Emme is an eighty kilometers long river in the region of Bern. It is starting in the Alps near Brienz and runs into river Aare close to Solothurn. If you want to learn how Emmentaler is made you need to visit the Emmentaler Schaukäserei located at Affoltern im Emmental – a touristy place in a rural village. There you'll find a funny multimedia presentation about the history and the production process; you can see how cheese is made and you can taste diverse types. For sure they also have an extensive shop and a restaurant with a playground and often Alpine live music.

It's already worth to take the trip because of the beautiful rural landscape. Getting there is pretty easy even without a car, but you need to take a train and a bus. From the main railway station of Bern you need to take S4 or a regional train (a 30 minutes ride) to Hasle-Rüegsau. Directly in front of the small station you will find bus 471 which takes you within 15 minutes to Affoltern Dorf. This stop is only some few steps away from the Schaukäserei.
Emmentaler Schaukäserei
Affoltern im Emmental
Switzerland
Loading map...