I'm always in for a sundowner with good views. Bern offers different high-class rooftop bars but if you want something special you should visit the PinkLime for a beer, some cocktails, or classic Apéro snacks. By the way: the Apéro is not only an important tradition in France, but also in Switzerland. You meet with friends to talk and your drinks are always served with small snacks (cheese, olives, bread, dried meat, …).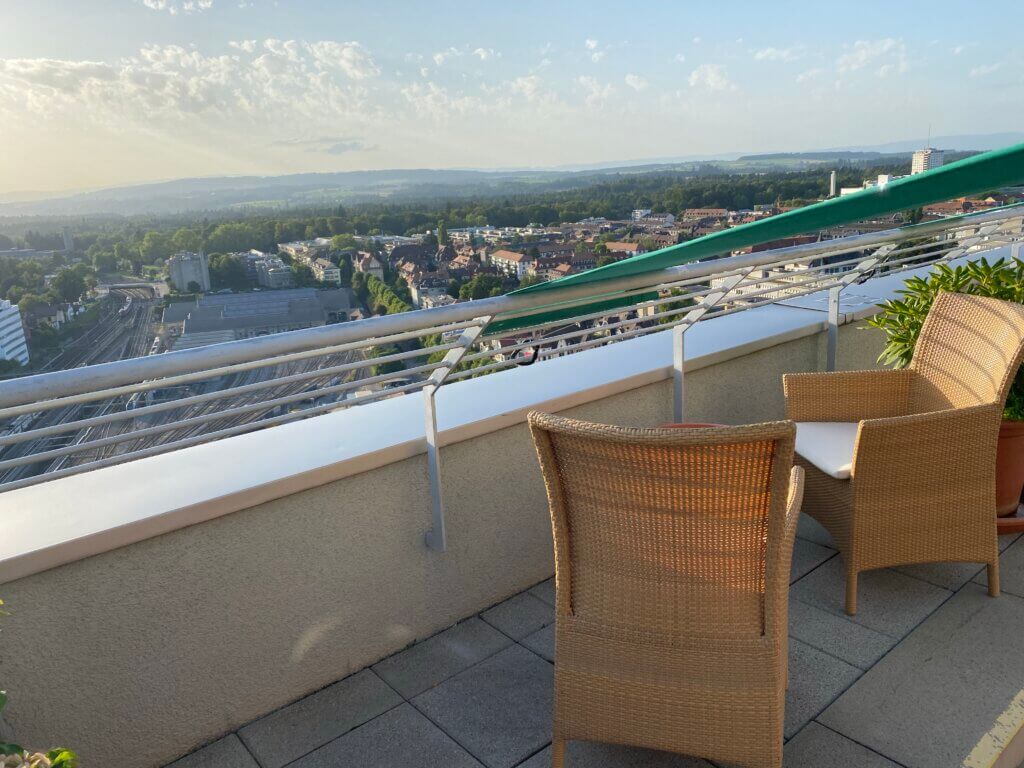 The PinkLime is special because of two things: first it gives great views on the city in general and on the railway station and the railway tracks in special. Seeing the trains move underneath you is like looking at a model railway. Second, the bar is located on top of a skyscraper which is in fact a retirement home. Crazy combination. The bar is typically open from 5pm to 10pm and you'll have to pay an entrance fee of CHF 5 if you're not a member of this club.
PinkLime Rooftop Bar
Nieseweg 1
3012 Bern
Switzerland
Loading map...