The Jewish cemetery at Berlin-Weißensee is the largest one in Europe. It was created in 1880 and contains on 42 hectares more than 115,000 graves. Because of the Jewish burial tradition which causes that graves remain forever, you can see very old graves here and very beautiful ones. The continuous deterioration and nature extending over the graves make this a beautiful place. Another good reason to visit this place are the buildings in Italian Renaissance revival style made with yellow bricks.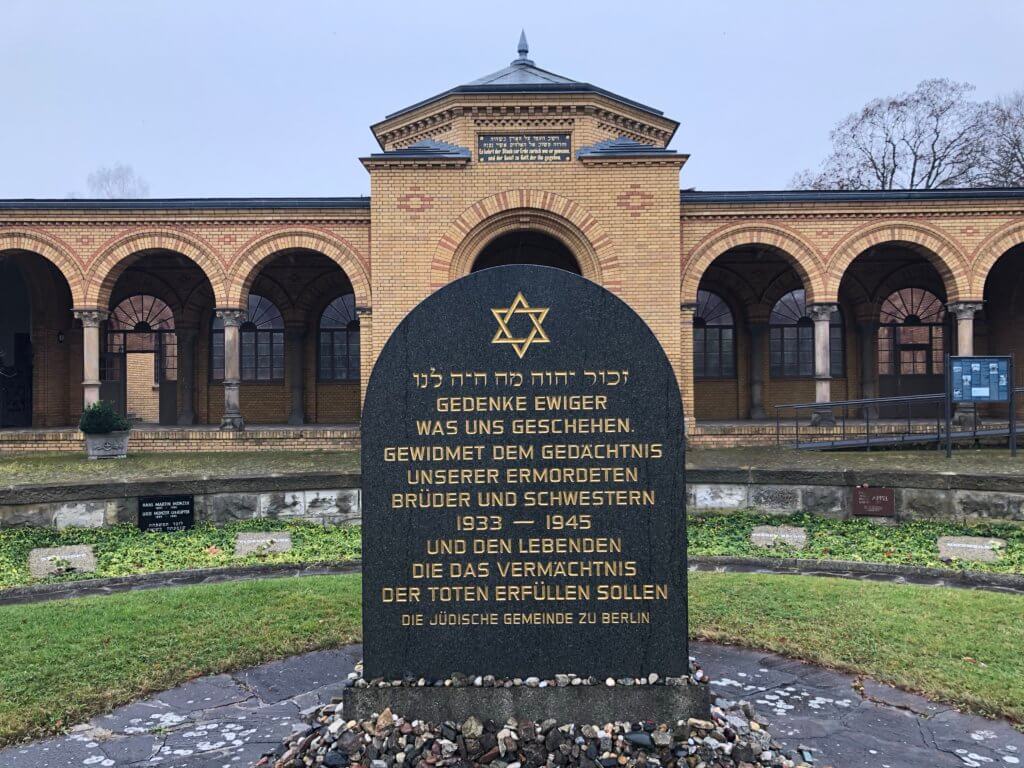 The cemetery is also the place where Sigmund Aschrott and his wife Anna are buried. Aschrott was a Jewish industrial who left many traces at Kassel, Germany, especially he designed and created the city quarter Vorderer Westen which is today the most beautiful quarter of the city. But also parks and fountains preserve his name. You can find the Jewish cemetery Berlin-Weißensee in the Northeast of Berlin. Take a tramway to Albertinenstraße – from there it is a short walk. The only entrance is at the end of the Herbert-Baum-Straße. Remember to bring something to cover your head; if you forgot to, they have some kippot (that's the plural of kippah) at the entrance.
Jüdischer Friedhof Berlin-Weißensee
Herbert-Baum-Straße 43
13088 Berlin
Germany
Loading map...