The river Thames is not a small one while it is passing through London, United Kingdom. I crossed it many, many times on bridges and within (underground) trains. But there is also the possibility to walk through under it at one point: the Greenwich foot tunnel. It connects the Isle of Dogs north of the river with Greenwich – the entrance is close to the Cutty Sark. Construction works started in 1899 and the tunnel was opened in 1902. The purpose was to bring the workers in a fast and reliable way to the docks.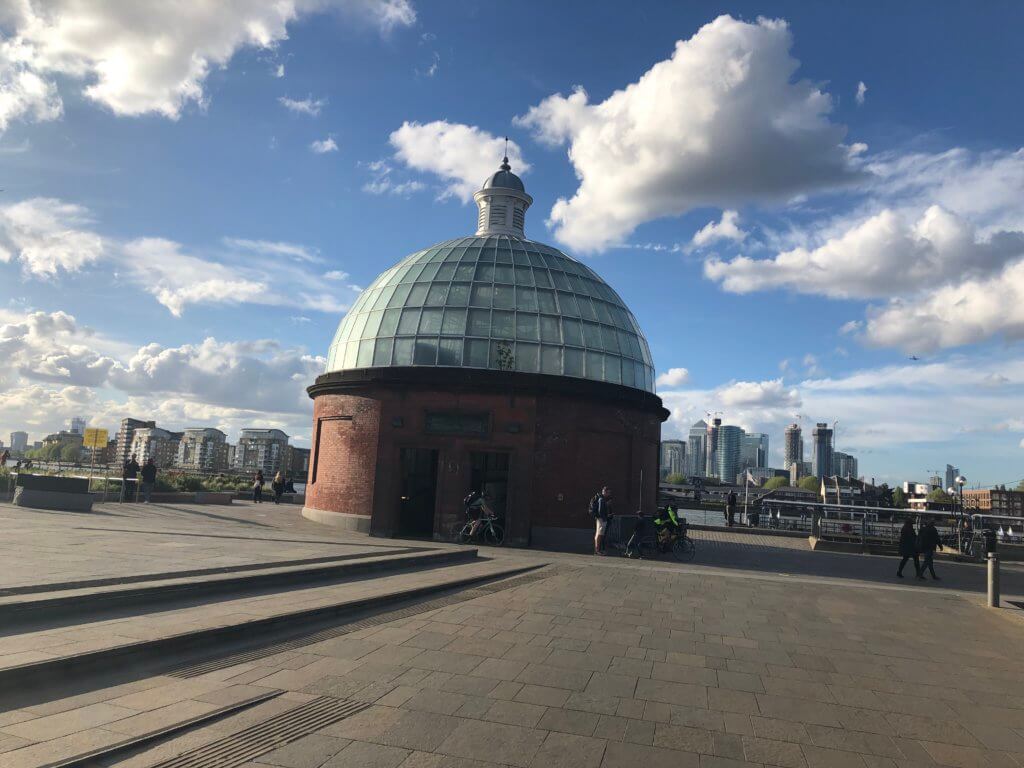 On both sides of the tunnel there is a a round building with a cupola. Inside you will find an elevator bringing you up and down. Usage is possible around the clock (as defined by law) and free of charge. A lot of people pass the tunnel with their bikes, e-scooters and other new mobility gadgets. The tunnel was last refurbished for the olympic summer games in 2012. Give it a try and walk under the waters of river Thames!
Greenwich foot tunnel
London
England
United Kingdom
Loading map...