Getting some relaxation close to the city center is pretty easy in Tirana, Albania: in the south of the city you can find a giant park on a hill, the Parku i madh i Tiranës. First plans for creating this green area date back to 1939, but the realization of this 234 hectares large park started after World War II. Part of the park is also an artificial lake created between 1958 and 1960, the Liqeni Artificial i Tiranës.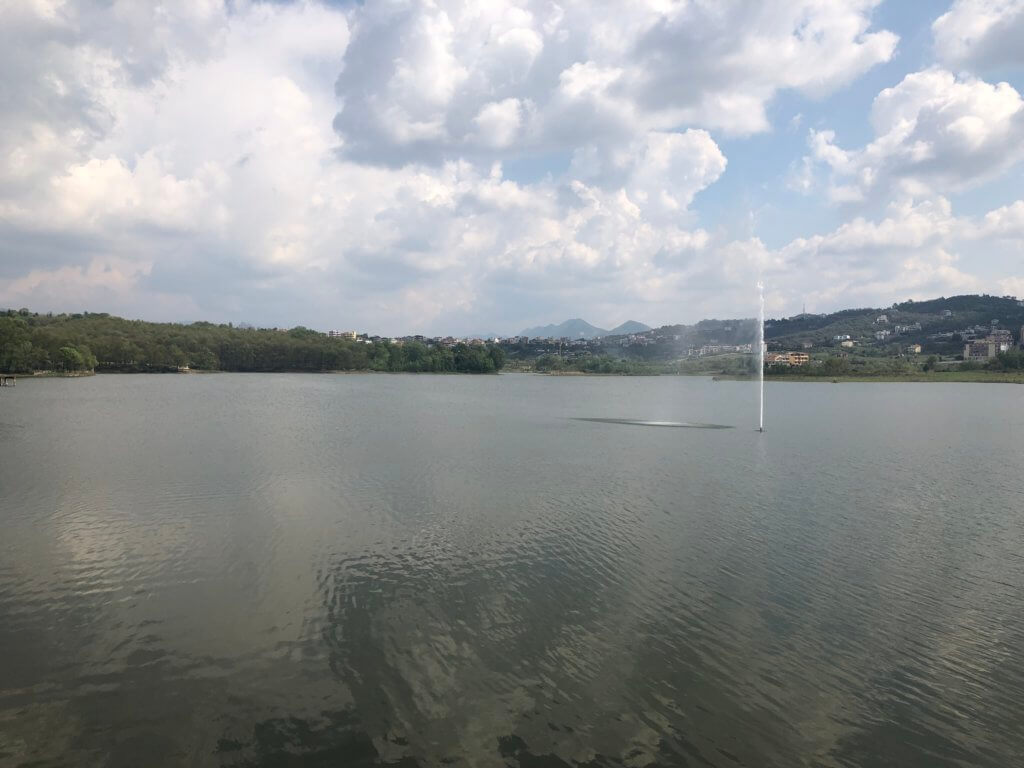 The dam creating the lake can be seen from the city center and its northern end is the best point to start. Here you can find nice bars at the shore and good paths along the water. Connected to the park are also the zoological garden and the botanical garden at the southern end of the dam. Up on the hill there is also the martyr's cemetery. You can really walk here for hours, if you want to.
Liqeni Artificial i Tiranës
Parku i Madh Kodrat e Liqenit
Tirana
Albania
Loading map...