When we tried to book an away home in Sweden I had the feeling that most people seem to book their house more than a year in advance. There where no ideal houses available in the right size and located at a lake – as I was thinking was the best thing. Most available houses had a smaller or bigger disadvantage: no electricity, no water and then also for sure no water toilet. I found houses on a small island in the middle of a lake with no comfort or houses where the secondary bedroom has to be accessed via a ladder on the outside.
And then we found a house that was too big for us but looking pretty nice – and it was at the end of a road in the forest. It is located in Fåglfors, Sweden but to reach it we had to leave the small city, enter a road after some hundreds of meters and then go another unpaved road until its end. And there it was, colored in red and only surrender by forest.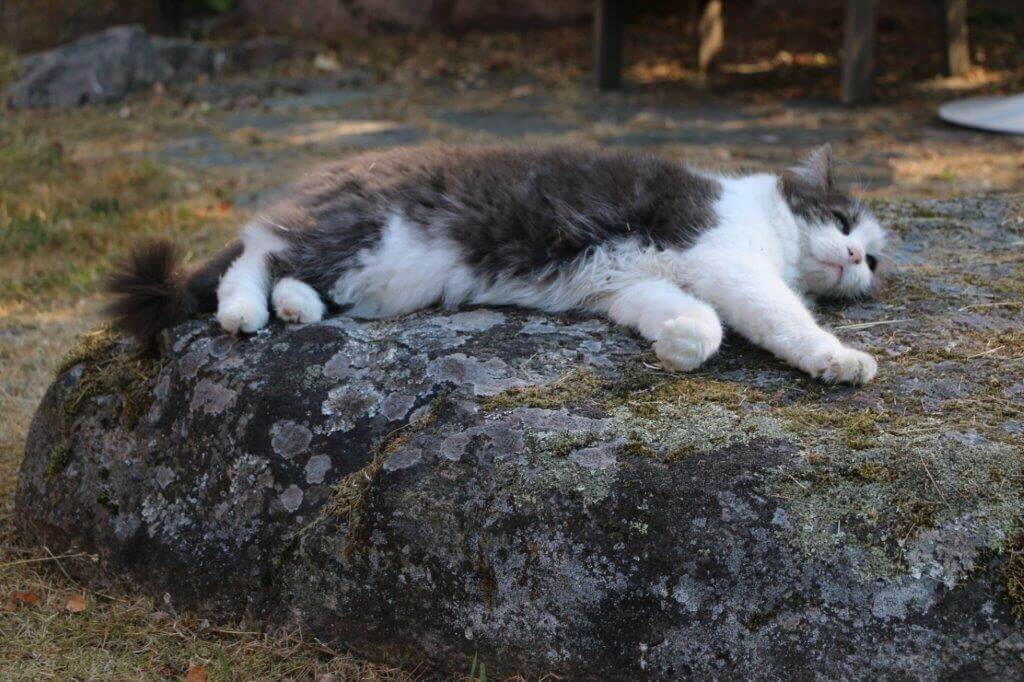 It had only an air condition in the living room, it got pretty hot during the day and there were some annoying gadflies around – but it had also a big advantage: it had its own guardian. The tomcat Maurice was visiting us every day and playing with him became a part of our everyday schedule. The owner of Maurice and the house is Jan who is living with his family next door and who was a very friendly host.
The house wasn't exactly what I was dreaming of but it was nice to stay there and it was geographically a good base to explore the places named in the books of Astrid Lindgren – may it be Katthult, Mariannelund, Bullerbyn, Hultsfred or Vimmerby.
Skärvetvägen 6
570 75 Fågelfors
Sweden
https://www.tui-ferienhaus.de/de/ferienhaus-ssd04644.html
Loading map...