The Niedersachsenstadion (Stadium of Lower Saxony, also called HDI-Arena or AWD-Arena after current or previous sponsors) is the home stadium of the soccer club Hannover 96 and sometimes also used for other events like concerts. It has been built in 1954 and has 49.000 seats. It was part of the 1974 FIFA World Cup, 1988 European Championship and the 2006 FIFA World Cup.
You can find the stadium in the south of central Hannover. Best take a tramway to the station "Waterloo" (where you can grab a beer in a beergarden) and walk from there. The away teams supporters have their stands at the south side of the stadium. Tickets are sold online or at two ticket counters opening two hours before a match (which are sometimes sold out, so you don't have a chance there).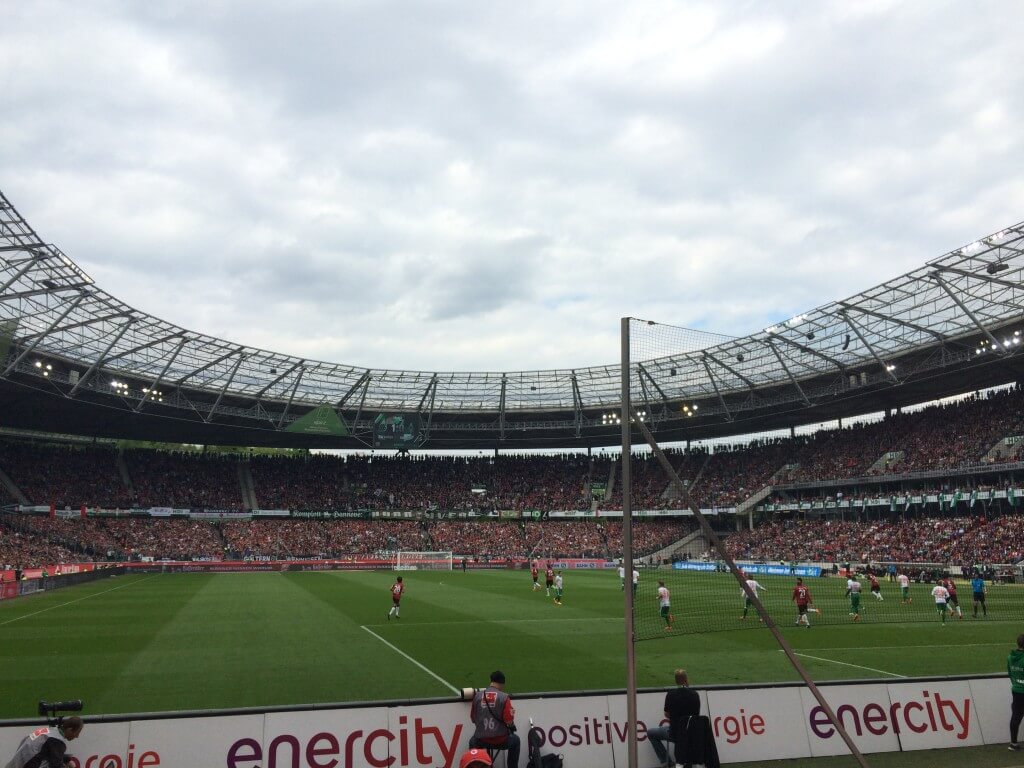 Robert-Enke-Straße 1
30169 Hannover
Germany
Loading map...