The Catholic church La Merced is one of the most iconic buildings of Granada, Nicaragua. That is mostly because of the centuries old Baroque-style facade of the building, it is an important cultural heritage of the city. La Merced (or Nuestra Señora de Las Mercedes) was built in 1534 and razed by pirates in 1655. In 1781 the tower was added in a different architectural style; it was destroyed during the Nicaraguan civil war in 1854.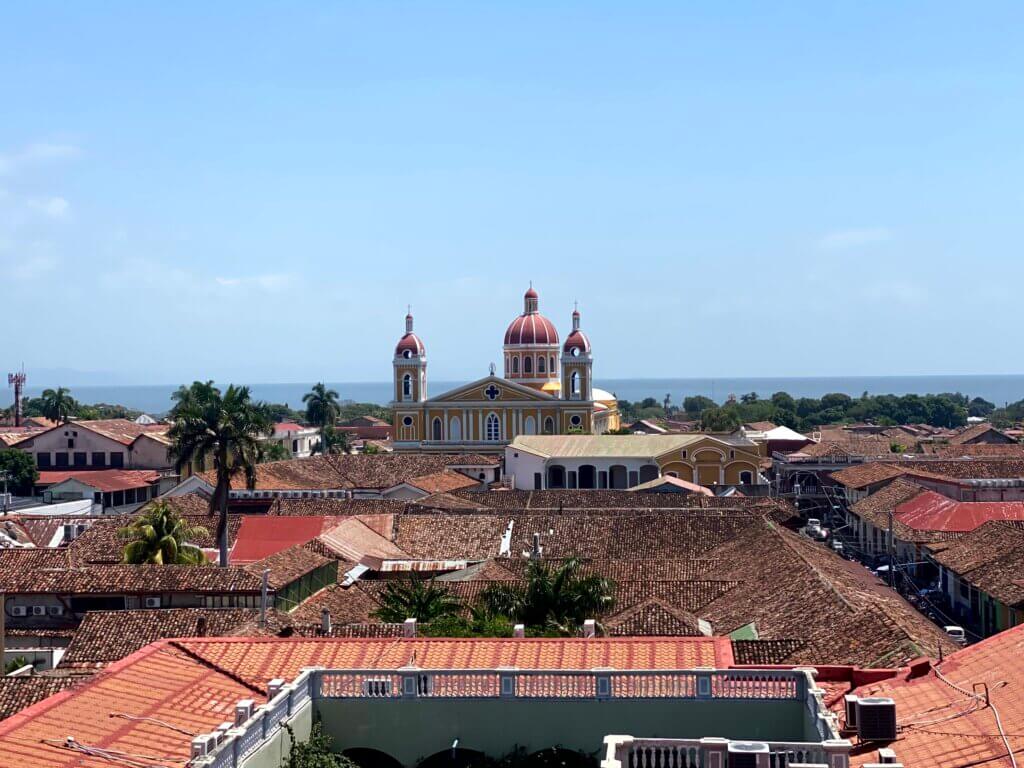 Today you can walk through the ancient portal into a beautiful church with rich decorations and many graphical presentations of the biblical contents. Most people will nevertheless come here for the tower: you can climb on top to enjoy amazing views on the city and the entire region. It is said to be most beautiful at sunset, but you should ask about the opening hours upfront to not be disappointed. When entering the church just turn to the left to find the cash desk. The stairs leading up are narrow, but it is definitely worth the effort.
Iglesia Nuestra Señora de Las Mercedes
Calle 14 de Septiembre
Granada
Nicaragua
Loading map...