The state railway of Nicaragua (Ferrocarril de Nicaragua, FCN) existed between 1877 and 1996. The main track was from Corinto at the Pacific ocean to Granada at the Lago Cocibolca. From there, goods could be shipped via the Suan Juan river to the Atlantic ocean – a coast to coast connection. But there were also tracks to León, Masaya, Chinandega and San Juan del Sur. In 2001 also the last private railway closed down and there are no trains running through Nicaragua anymore.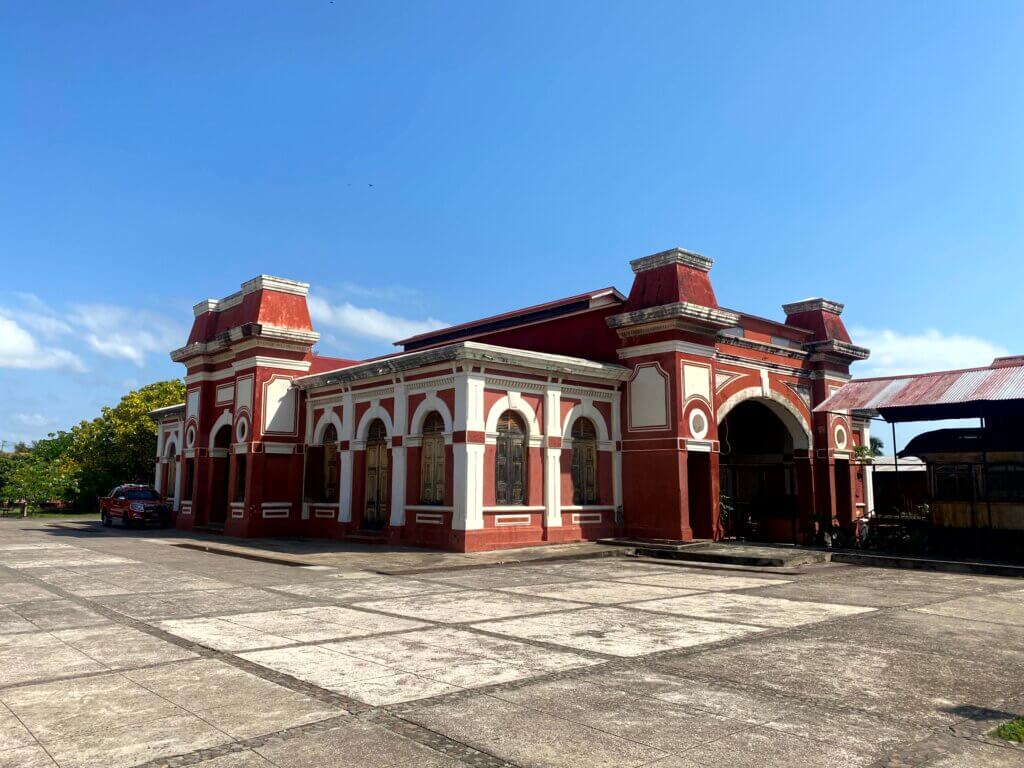 The railway station (Antigua Estación del Ferrocarril) at Granada has been well preserved and is today used as a school and community center. There you'll still find an ancient steam engine, a wagon of the president of Nicaragua, open transport wagons and some special vehicles. Access to the railway station is free of charge but the security staff at the gate might ask you for 20 Córdobas bakschisch per person. It is located in the north of the city at the Parque Sandino (Calle La Inmaculada / Calle Atravesada).
Antigua Estación del Ferrocarril
Calle Atravesada
Granada
Nicaragua
Loading map...