Next to the cathedral of Bamberg you can find the Alte Hofhaltung, the residence of the bishops. It was built in the 15th century CE but the area was used by rulers much longer than that: the direct predecessor was an imperial palace (a so called Kaiserpfalz) built by Henry II, Holy Roman Emperor. Today it is a beautiful, quiet place and you can relax in its inner courtyard.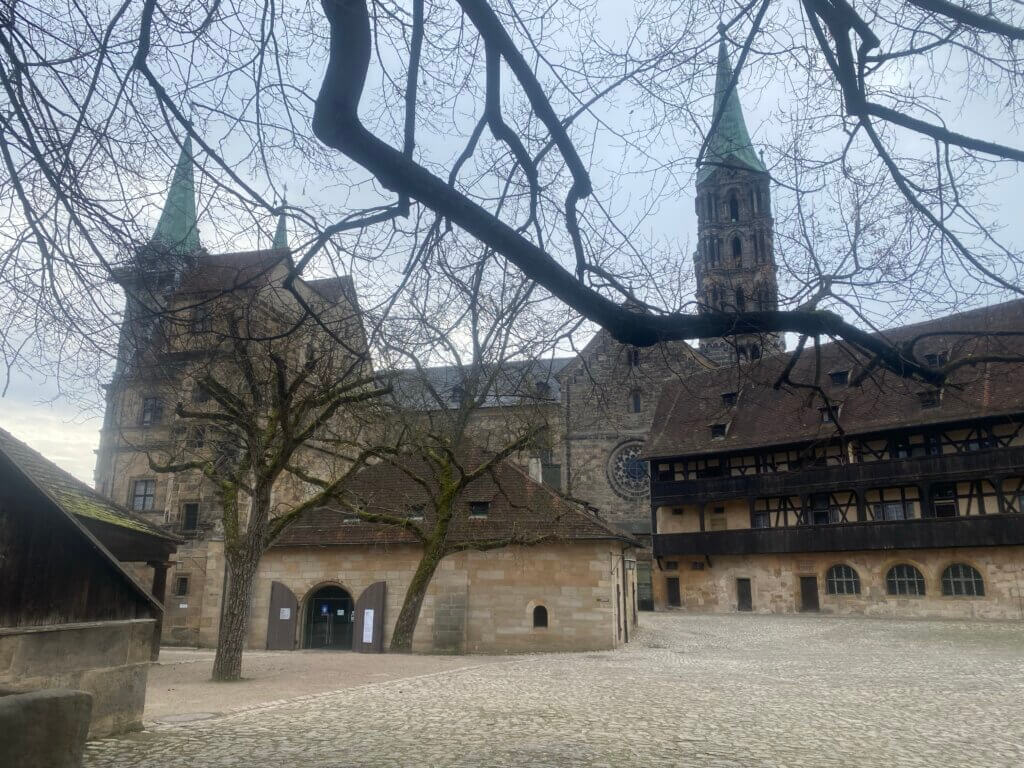 Most people drop in to visit the Historisches Museum located in a building of the Alte Hofhaltung. You can learn a lot about Bamberg and its history. The museum focusses on the river Regnitz running through the city, about life in Bamberg, about Jewish past and you can see an amazing collection of historical paintings.
Alte Hofhaltung & Historisches Museum
Domplatz 7
96049 Bamberg
Germany
Loading map...