Schloß Neuhaus is a castle in Weser Renaissance style located at the city quarter also named Schloß Neuhaus belonging to Paderborn. It was used as a residence of the bishops of Paderborn since the year 1257. Later it was used for military purposes and today it is used as a school. People come here to have a look at the nice castle surrounded by a water-filled moat and to walk through the wonderful landscape garden surrounding the castle.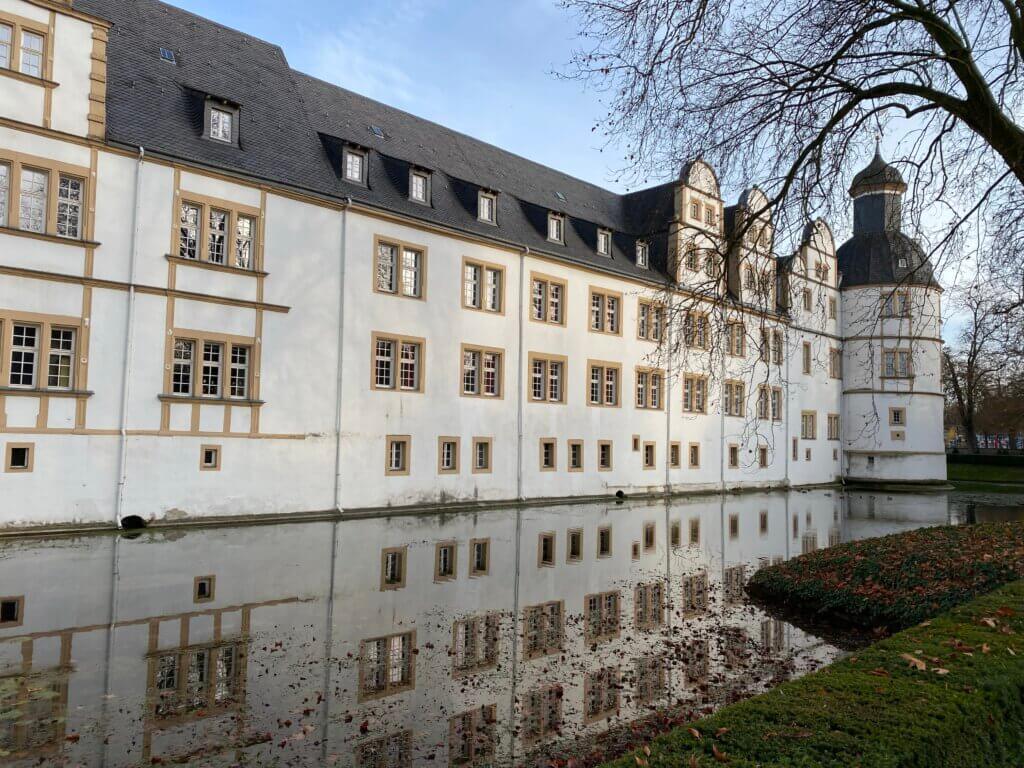 Inside the castle you should pay attention to two things: first, there is a memorial for Georg and Philipp von Boeselager who participated in the attack on Adolf Hitler on July 20th, 1944. Because of the discretion of their allies they survived the failed attack. Second you can spot the statue of a roofer on top of a building. The story says that Ferdinand von Fürstenberg was hunting with a related person named von Spiegel who didn't have luck that day. To prove his marksmanship he shot at the roofer and killed him. German writer Annette von Droste-Hülshoff covered this topic in her work Kurt von Spiegel.
Schloß Neuhaus
Residenzstraße 2
33104 Paderborn
Germany

https://www.schlosspark-paderborn.de
Loading map...