The cathedral in the city center of Paderborn, Germany, is dedicated to three saints and therefore it is officially named Hoher Dom St. Maria, St. Liborius, St. Kilian. The current cathedral dates back to the 13th century CE, but its predecessors might have stood there already five centuries earlier. The building is 104 meters long and the tower 93 meters high, it is really an impressive building.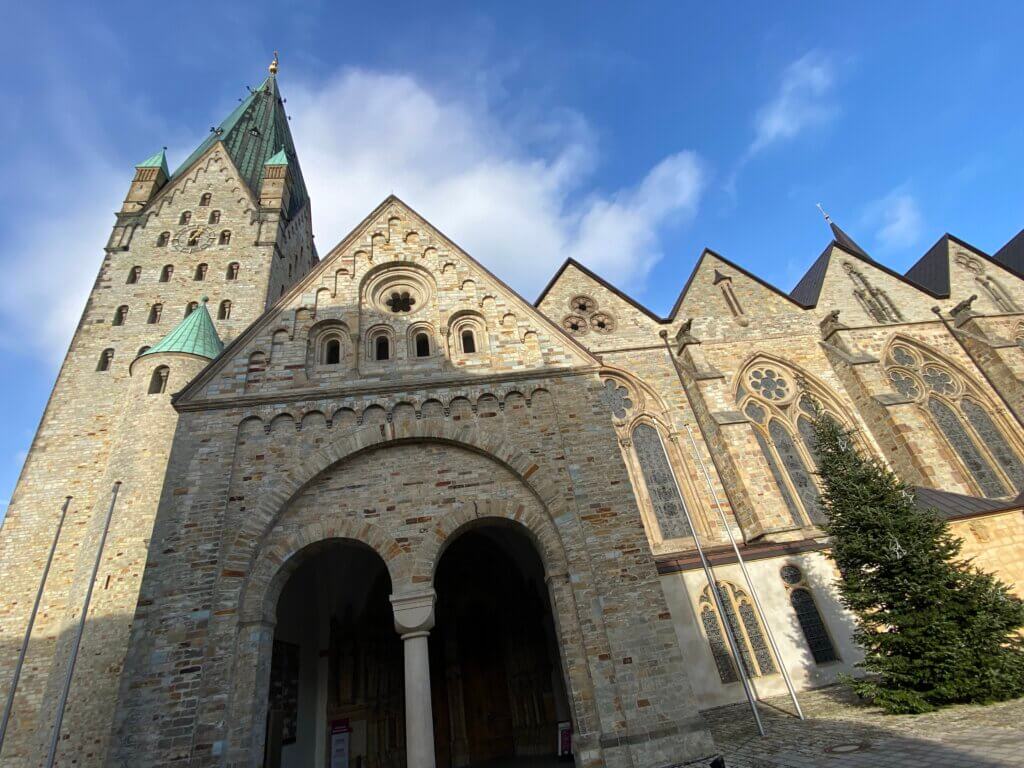 Even more impressive are the decorations within, the colorful windows, the different rich chapels at the sides. It's like Catholic cathedrals are meant to be. The crypt stores the mortal remains of Liborius, a saint living in the 4th or 5th century. It is the most important relic of the city and every year there is the feast of Libori on which the relics are carried through the city in a procession.
'Der Hasen und der Löffel drei, und doch hat jeder Hase zwei.'
A lot of visitors come to the cathedral to search for another icon of the city, the Drei-Hasen-Fenster (the window with the three rabbits). It is located in an attached building and the path to it is clearly shown with signs. Above the windows you can see three rabbits and three rabbit ears arranged in such way that still every rabbit seems to have two ears. This image can be seen throughout the city, but it is not bound only to Paderborn. Nevertheless it has become an important tourist sight in the land of the Pader.
Drei-Hasen-Fenster
Paderborner Dom
Domplatz
33098 Paderborn
Germany
Loading map...