Boyana is a city quarter in the Southwest of София at the foot of the Vitosha mountains. It is the region where the rich people and the leaders of the People's Republic of Bulgaria created their homes – even the presidential palace and the assembly of ministers can be found here. Most tourists come to this remote part for a small but important beauty: the Boyana church, a UNESCO world heritage site.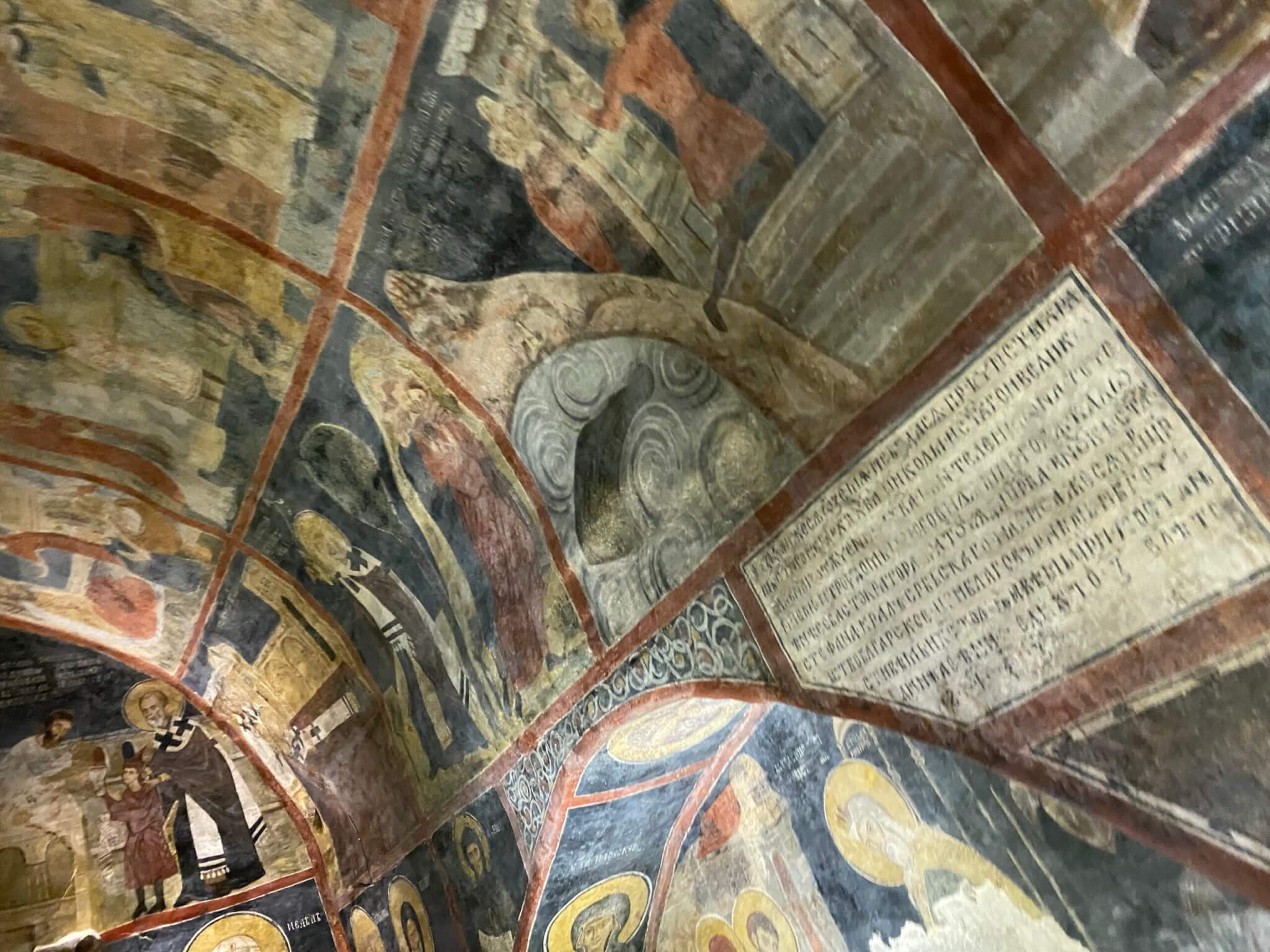 As often this church looks unspectacular from the outside. The park is surrounded by walls and once you've found the entrance you can buy a ticket if you want to get into the church. The church itself looks like a plain Bulgarian-Orthodox church and you can't recognize from the outside that it dates back to the 10th century CE. Once you get inside you can see fantastic frescos that have been painted in 1259 CE over even older ones. Impressive are especially the 18 paintings about Saint Nicholas of Myra.
Additionally the church is often the starting point for hikes to the Boyana waterfall high in the Vitosha mountains. Behind the church a steep path begins that brings you within 90 minutes to the waterfall. Select the right shoes!
Национален исторически музей "Боянска църква"
Boyana church
ул. "Боянско езеро" 3
1616 кв. Бояна
София
Bulgaria
Loading map...