Bad Wildungen is a small spa town with mineral springs in northern Hesse. It is beautifully located on and between mountains, different small rivers (like the Wilde, Bornebach, Sonderbach, Uhrenbach, Erdbach) run through the city. At the riversides you can find nice parks and a lot of artworks – a lot to discover. On top of one of the mountains (the Schloßberg), you can find the yellow-painted Baroque-style castle Schloß Friedrichstein.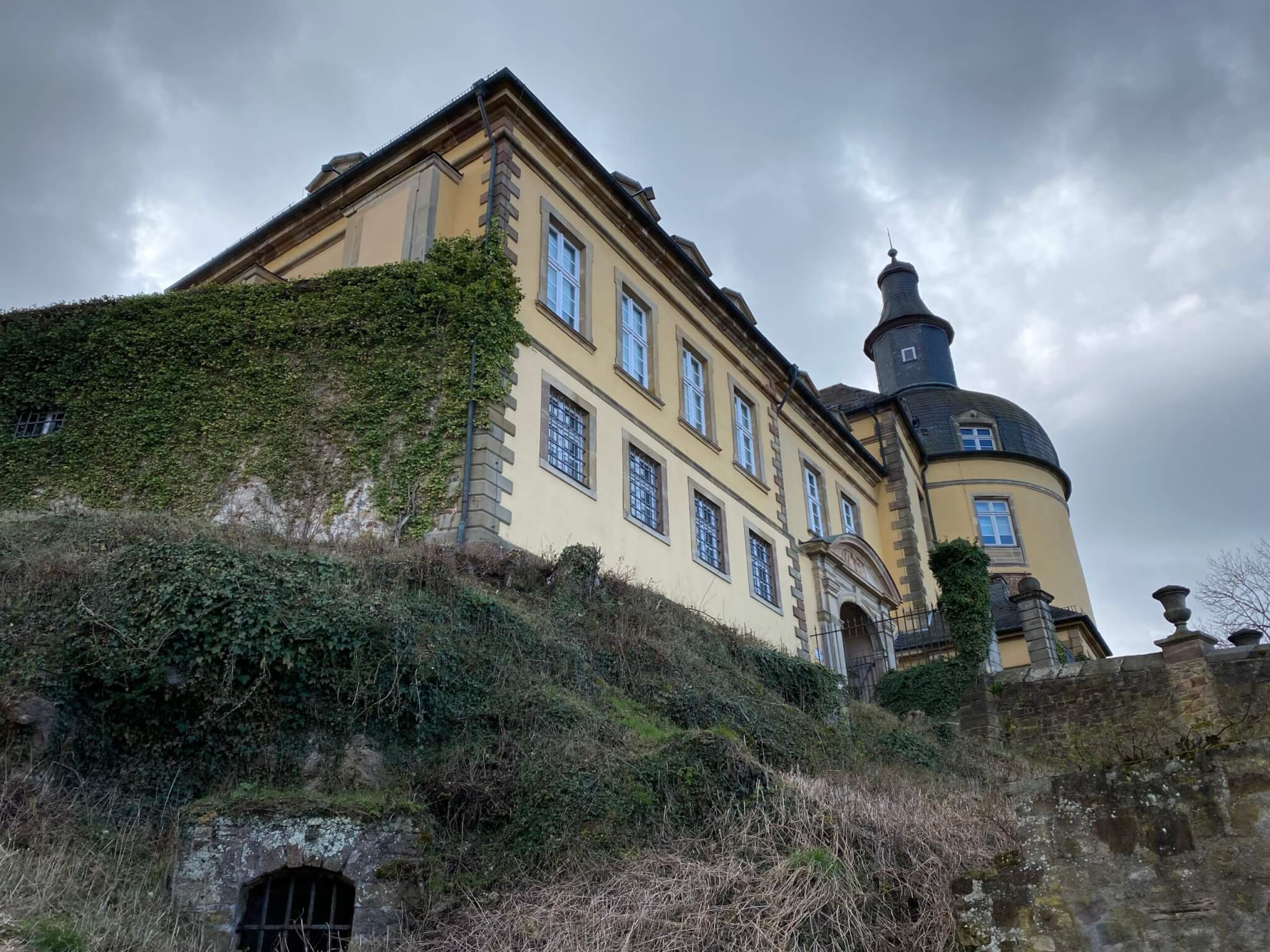 In its location first a Gothic-style castle was built around the year 1200 CE. Around 450 years later it received a Baroque facade. Today the castle is maintained by the Museumslandschaft Hessen-Kassel (mhk), like the Bergpark Wilhelmshöhe, the Karlsaue and Schloß Wilhelmsthal. It contains a museum for weaponry and hunting, rather special topics. In addition there is a good restaurant and coffee bar within the castle grounds and from their terrace you've got excellent views on the city.
Schloß Friedrichstein was also home to Margaretha von Waldeck who died young, and her life is seen as the inspiration for the fairy tale 'snow white' written down by the Brothers Grimm. Getting up to the castle might seem painful when you're standing in front of the 300 meters high Schloßberg. It is steep in some parts but in fact you only have to climb up 75 meters. A good starting point is near river Wilde between the two mineral springs Schloßquelle and Königsquelle.
Schloß Friedrichstein
Schloßstraße
34537 Bad Wildungen
Germany
http://schlossfriedrichstein.de
Loading map...