The Ruine Katzenstein is a historic building close to the city center of Bad Wildungen that has been almost forgotten. It is the ruin of a ruin, partially covered with concrete and hidden in a forest. But this was different in the past; for many years, the Katzenstein tower was shown in most touristic postcards of the region. It was created as a ruin in 1876 when the spa gardens of the city were redesigned, and it was visible from the city.
By that time landscape gardens often included useless, decorative items. The Katzenstein ruin was one of these follies as they were called, and a straight line of sight was cut through the forest down to the city. Unfortunately, during World War II there were plans to shift the headquarters of the German air force to Bad Wildungen which led to the creation of several bunkers, but also to an alteration of the Katzenstein: the top was covered in concrete to position an anti-aircraft gun (Flugabwehrkanone, FLAK) there. The ugly result is still visible today.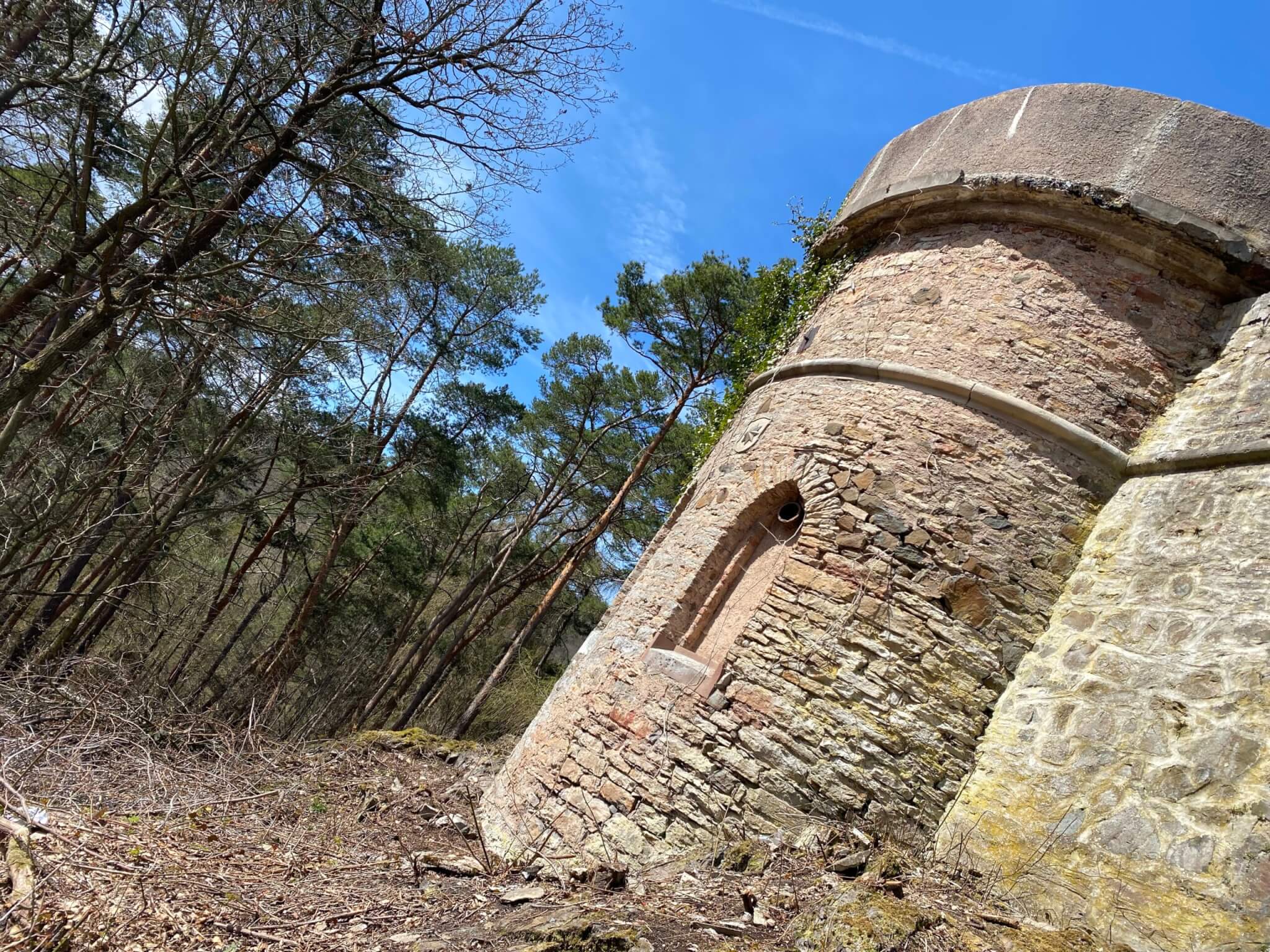 When you visit the tower, you can enter a room in the basement (many if the inscriptions date back to the 1960s), and you can climb via stairs outside to the top. During the last years, the views from up there were blocked by trees and the path leading up to the tower was in bad condition. Fortunately, it was decided to restore the tower and works started already. If you want to find your way to the Katzenstein just start behind the miniature golf area behind the Maritim hotel. It's a short walk to the top. Alternatively, you can go by car to the upper end of the road 'Am Katzenstein', from there it is just 50 meters on foot to the tower.
Ruine Katzenstein
Bad Wildungen
Germany
Loading map...